NYLON Freundebuch: Hallo, Gus Dapperton!
Ein weiteres Juwel aus den 90ern? Das Freundebuch. Bewaffnet mit Stickern, Füller und Tintenkiller gehörte es einfach zum guten Pre-Millenial-Ton, sich mit süßem Foto persönlich zu verewigen. Diesmal gibt's kurze Antworten von Shootingstar Gus Dapperton.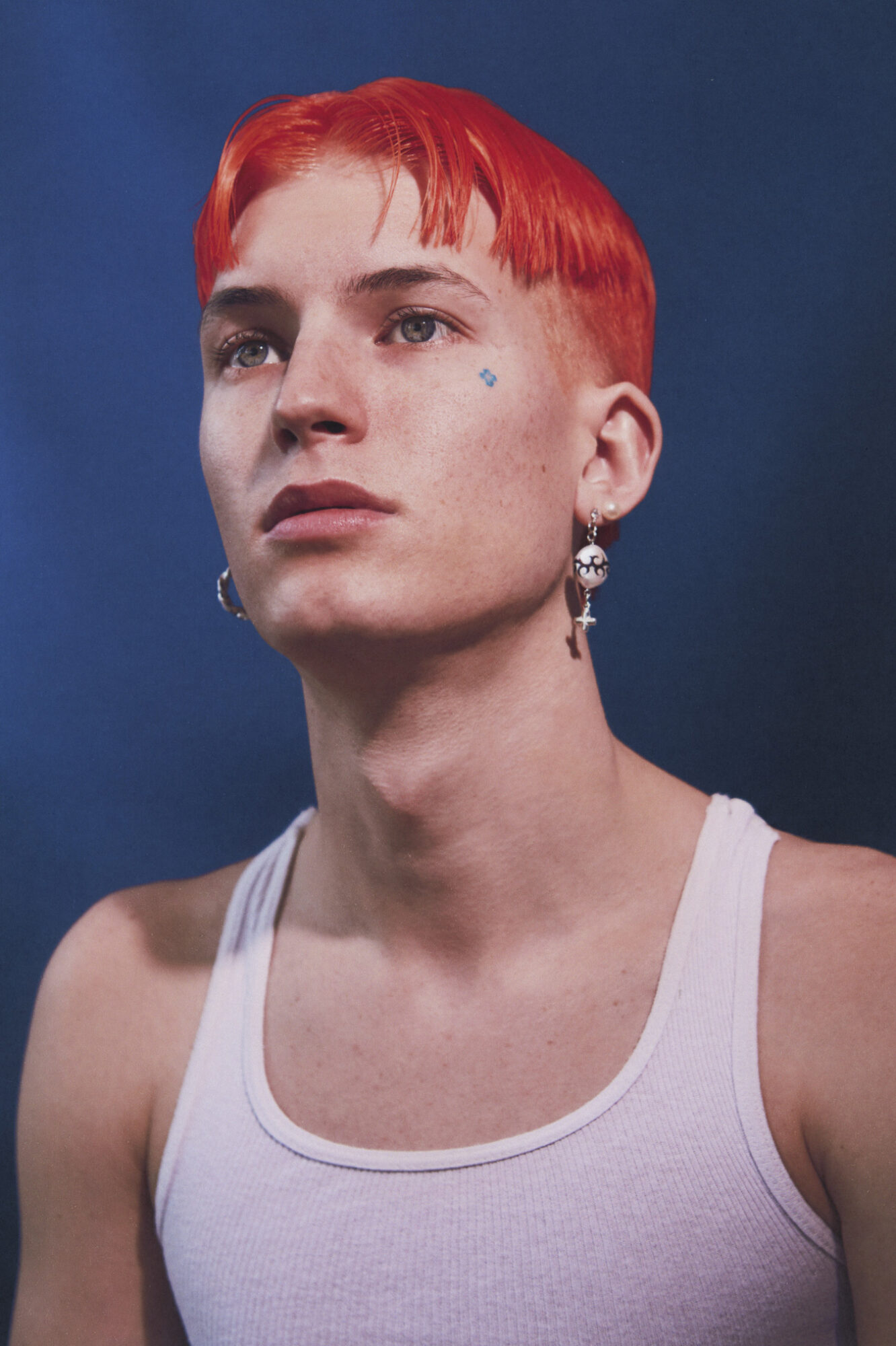 Foto: Jess Faran
"Dieses Album repräsentiert jede*n und die Fähigkeit, Schmerz empfinden zu können", schreibt Sänger und Indie-Darling Gus Dapperton auf Instagram zu seinem neuen Album. Nachdem Gus erst letztes Jahr mit seinem Debütalbum den Durchbruch feierte, ist am Freitag sein zweites Werk "Orca" erschienen. Es ist bestückt mit 10 Songs über Schmerz, aber auch darüber, wie wir alle wieder heilen können. Bisher habe er häufig über Herzschmerz und Liebe geschrieben, so Gus, nun aber wolle er sich dem vergangenen Jahr widmen. In dieser Zeit sei er mental und physisch aus dem Gleichgewicht geraten wie noch nie zuvor.
Freundebuch mit Gus Dapperton: Von Roadtrips, Arcade Fire und Pfirsichen
Dass deshalb eben Schmerz und Heilung präsente Themen sind, hatte Gus schon mit der Single "Medicine" angekündigt: Ein Song über eine Person, die selbstzerstörerisch ist, damit sie die Kraft von Heilung wie eine Droge verwenden kann. Zu solch schweren Gedanken bildet der melancholische und dennoch leichte Bedroom-Sound von Gus Musik einen Kontrast. Seine Einflüsse sind eindeutig im 90ern Gitarren-Pop verwurzelt. In diesem Freundebuch verrät der Sänger aber in kurzen Antworten, warum die Vergangenheit trotzdem nicht alles ist und er seine eigene Arbeit am liebsten mit sich selbst vergleicht. Den eigenen Schmerz kann man ja schließlich auch nur selbst nachempfinden, nicht wahr, lieber Gus?
Hier sind Gus Antworten:
Worüber hast du dich zuletzt totgelacht?
Meine Freundin hat einen Gesichtsausdruck nachgemacht, den Leute auf TikTok manchmal haben. Ist schwierig zu beschreiben.
Und worüber hast du zuletzt geweint?
Darüber, dass der Elf Dobby im ersten Teil von "Harry Potter und die Heiligtümer des Todes" stirbt.
Gehörst du zu denen, die in der Quarantäne neue Skills gelernt haben oder hast du dich einfach nur ausgeruht und nichts getan?
Ich hab die Zeit dafür genutzt, Skills aus meinem Repertoire einfach nur zu verbessern.
Wenn du deinen Musikstil und deine Ästhetik mit den Arbeiten großer Künstler*innen beschreiben müsstest, wen würdest du auswählen und warum? 
Den Song "Medicine" von Gus Dapperton, mir selbst. Mein einziges musikalisches und künstlerisches Ziel ist es, Dinge zu erschaffen, die man vorher noch nicht gehört oder gesehen hat. Wenn ich da das Kunstwerk von jemand anderem auswählen würde, würde das den Zweck verfehlen.
Medien führen deinen Stil dennoch gern mit auf Einflüsse aus der Vergangenheit zurück. Was verbindet deine Arbeit deiner Meinung nach also mit der Gegenwart, warum ist sie "aktuell"?
Ihre Aktualität kommt dadurch, dass ich Wissen aus mehreren "Ären" und Stilen verwende und sie zusammensetze, statt etwas zu schaffen, dass nur an ein bestimmtes Zeitalter zu erinnern. Die Gegenwart kommt also durch Kombination.
In deiner eigenen Spotify-Beschreibung steht aber auch, dass du "90s Einflüsse" in deine Songs einbringst. Wir haben ein wenig recherchiert – stell dir vor, wir würden das Intro zu deinem Song "Post Humourous" würde mit dem des Songs "At Your Side" von der 90er-Band The Corrs verglichen. Verstehst du sowas als Kompliment? 
Na klar! Ich verstehe Vergleiche eigentlich meistens als Kompliment. Menschen fühlen sich von Dingen angezogen, die sie wieder erkennen.
Deine früheren Videos, wie zum Beispiel zum Song "World Class Cinema", enthalten Elemente aus Kurzfilmen. Wenn du einen deiner Songs als Soundtrack für eine Serie oder einen Film wählen könntest, was für ein Genre würdest du aussuchen und wie sähe die Szene aus?
Vielleicht die letzte Szene eines Dramas. In der Szene stünden die Figuren vor der harten Realität, entweder bedrängt oder zufrieden zu sein. Sie haben keine Ruhe, sind aber noch nicht ganz gebrochen.
Welche Art von Poesie hältst du für vergleichbar mit deinem Songwriting? Oder hat es eine eigene Form?
Obwohl ich vor allem lyrisch emotional bin und voller Metaphern stecke, bin ich auch besessen von Reimschema. Ich versuche, viele verschiedene Poesie-Werkzeuge in meinen Lyrics einzusetzen.
Welche sind deine 3 Lieblingssongs für einen Road-Trip – auch wenn du jetzt gerade vielleicht keinen machen kannst?
"Way To Be Loved" von Tops.
"Day In The Life" von den Beatles.
"The Suburbs" von Arcade Fire.
Welches Video einer Live-Performance hast du dir auf YouTube bisher am häufigsten angeschaut?
Ich schau mir "The Suburbs – Live at Earl's Court" von Arcade Fire ziemlich häufig an!
Wenn man wiederum "Gus Dapperton live" bei YouTube eingibt, taucht deine Performance beim deutschen MELT Festival 2019 als erstes Ergebnis auf. Wie betrachtest du den Auftritt rückblickend?
Die Performance war super, ehrlich! Hat total Spaß gemacht. Es war unser erstes Mal beim MELT und ich hab mich sehr gefreut. Die Location ist ein toller Ort, um live zu spielen.
Noch eine Schnellfragerunde! Wähle einen von beiden: Jimmy Kimmel oder Jimmy Fallon?
Jimmy Fallon.
Würdest du lieber all deine Lyric-Videos in der Schrift "Comic Sans" geschrieben haben oder niemals wieder eines machen?
Niemals wieder Lyric-Videos machen!
Wer ist der bessere Namensvetter: der Regisseur Gus Van Sant oder der olympische Skispringer Gus Kenworthy?
Gus Van Sant.
Würdest du für den Rest deines Lebens lieber nur noch herzhaft oder nur noch süß essen?
Nur noch herzhaft.
Pflaumen oder Pfirsiche?
Pfirsiche.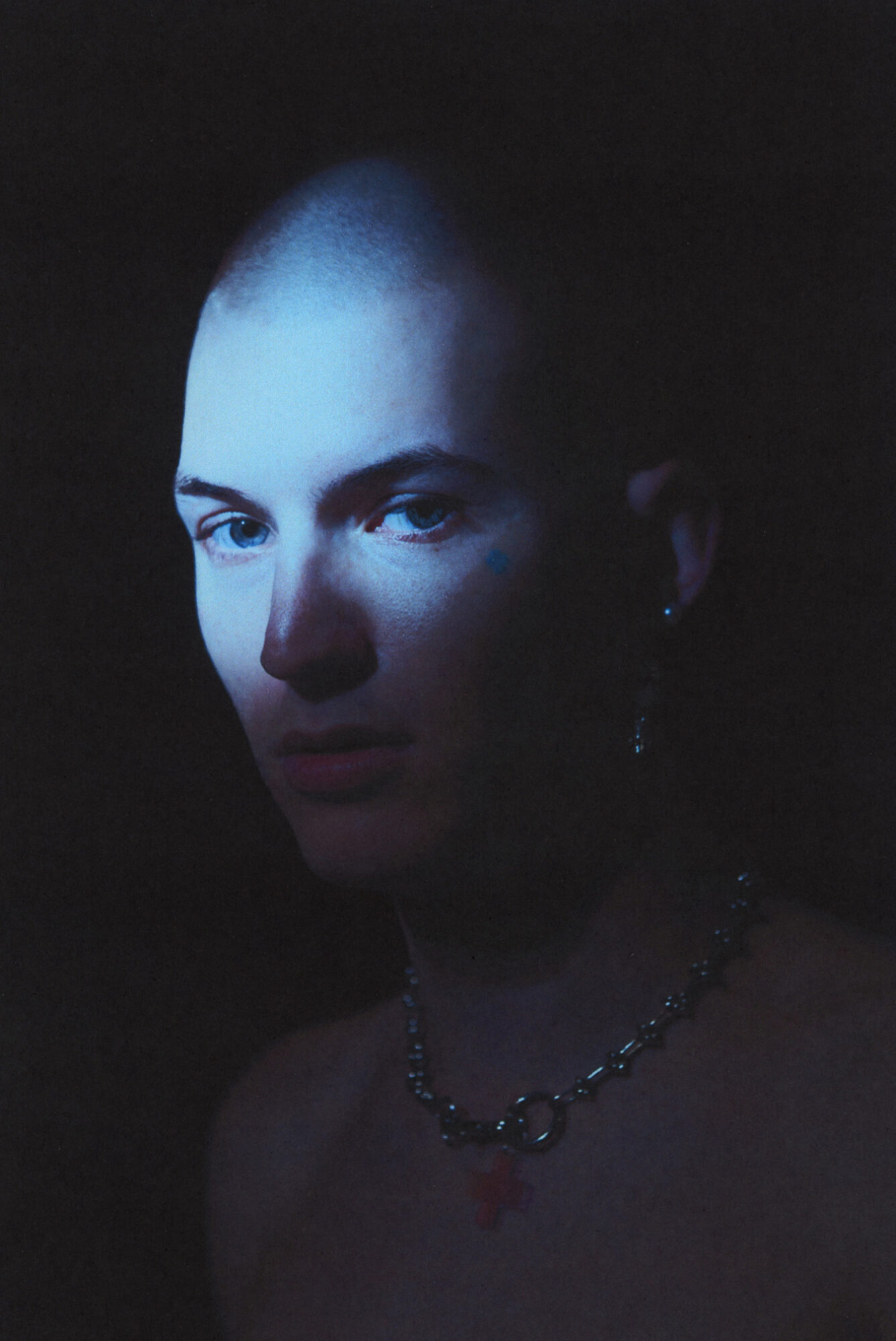 Mehr Freunde aus dem NYLON-Club gibt's hier:
Doppeltes Freundbuch: Hey, Bloom Twins!
Neuer Name, neues Leben? Freundebuch mit SAYGRACE
Vom Dancefloor auf die VMA-Bühne: Tate McRae stellt sich vor