NYLON-Freundebuch: Hi, SAYGRACE
Ein weiteres Juwel aus den 90ern? Das Freundebuch. Bewaffnet mit Stickern, Füller und Tintenkiller gehörte es einfach zum guten Pre-Millenial-Ton, sich mit süßem Foto persönlich zu verewigen. Diesmal verrät uns Musikerin SAYGRACE, warum sie eine Auszeit brauchte und denkt an Kindheitserinnerungen zurück.
SAYGRACE ist zurück! Ihr kennt die Künstlerin vielleicht noch unter dem einfachen Künstlernamen "Grace" – 2015 landete sie unter diesem Namen mit niemand geringerem als G-Eazy schon den Hit "You Don't Own Me". Der Teenager ist mittlerweile erwachsen geworden – aber das Talent von SAYGRACE geblieben. Ihre Rückkehr startet sie mit der neuen EP "The defining moments of SAYGRACE: Girlhood, Fuckboys & Sitationships", das Musikvideo zu ihrer Single "Boys Ain't Shit" hat bereits über 6 Millionen Aufrufe bei Youtube. Wir sind uns sicher, wir werden noch einiges von ihr hören! Im  NYLON-Freundebuch thematisiert SAYGRACE ganz offen Veränderung, Selbstfindung und ihre Kindheit.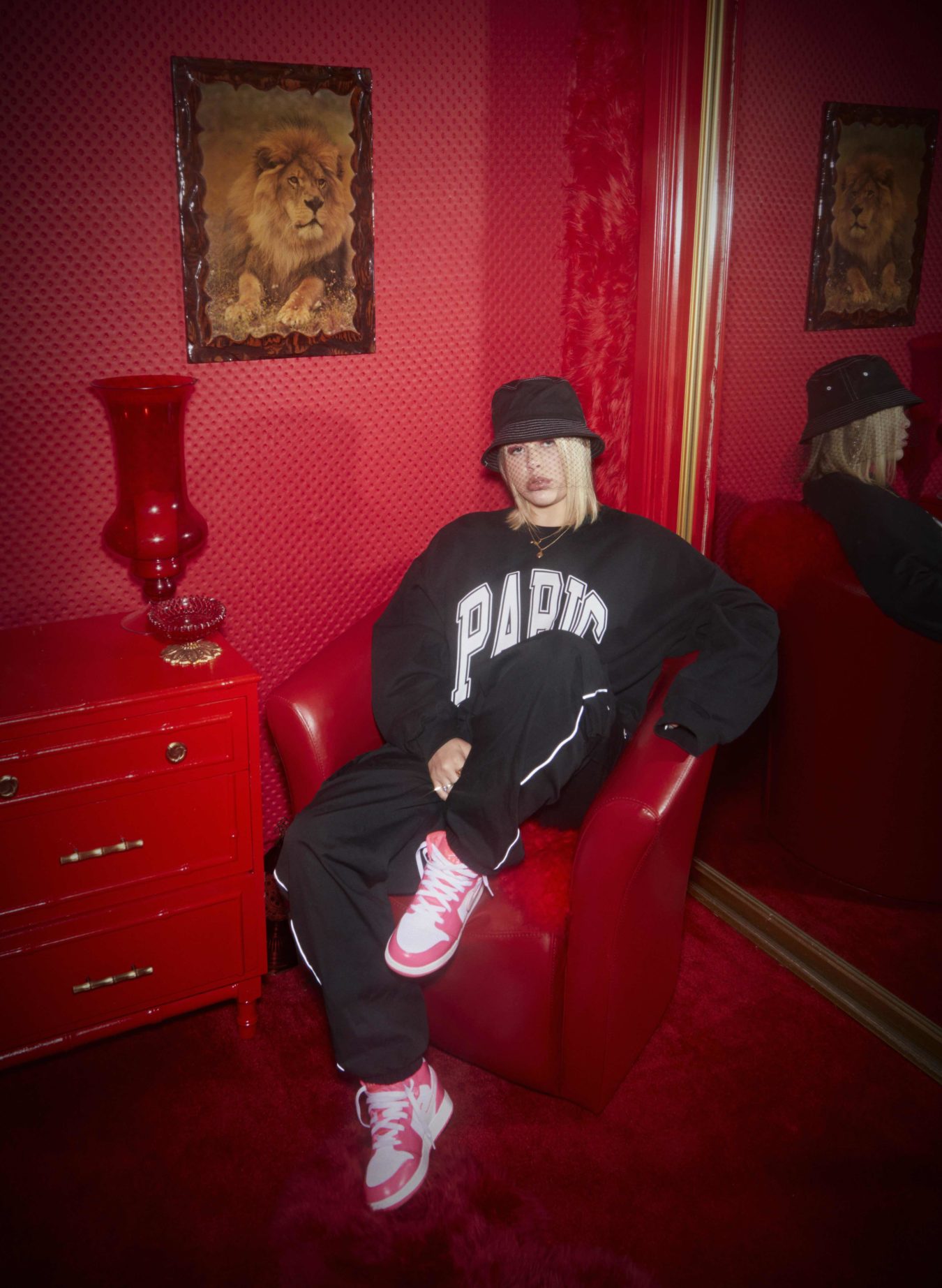 Du kommst nach einer längeren Pause zurück. Wofür hast du diese Zeit genutzt?
Die letzten Jahre waren für mich eine Reise der Selbstfindung und des Wachstums, aber vor allem habe ich meine Kraft als junge Frau in dieser Welt eingesetzt. Ich musste einen Schritt zurücktreten und mein Leben leben, die Höhen und Tiefen verarbeiten und über alles, was ich erlebt habe, nachdenken, um jetzt dieses Album schreiben zu können.
Warum hast du dich entschieden, deinen Künstlernamen von Grace in SAYGRACE zu ändern?
Ich habe mit 14 Jahren in dieser Branche angefangen. In diesen entscheidenden, prägenden Jahren, als ich gerade erst herausgefunden habe, wer ich bin, haben mir all diese Leute gesagt, wer ich ihrer Meinung nach sein sollte. Deshalb konnte ich nicht immer ganz authentisch sein. "SAYGRACE" war ein Weg, die Kontrolle über meine eigene Erzählung zurückzugewinnen, ich sehe den Namen gerne als ein neues Kapitel.
Was sollte in deinem Wikipedia-Artikel stehen, was dort noch nicht erwähnt wird?
Ich fände es schön, wenn Wikipedia sich auf meine ganze Künstlerkarriere konzentrieren würde und nicht nur auf die Höhepunkte oder "Hit-Rekorde".
Deine neue EP heißt "The defining moments of SAYGRACE: Girlhood, Fuckboys & Sitationships": Was ist ein weiterer entscheidender Moment in deinem Leben, den du hier nicht aufgeführt hast?
Definitiv der Umzug von Australien in die U.S.A.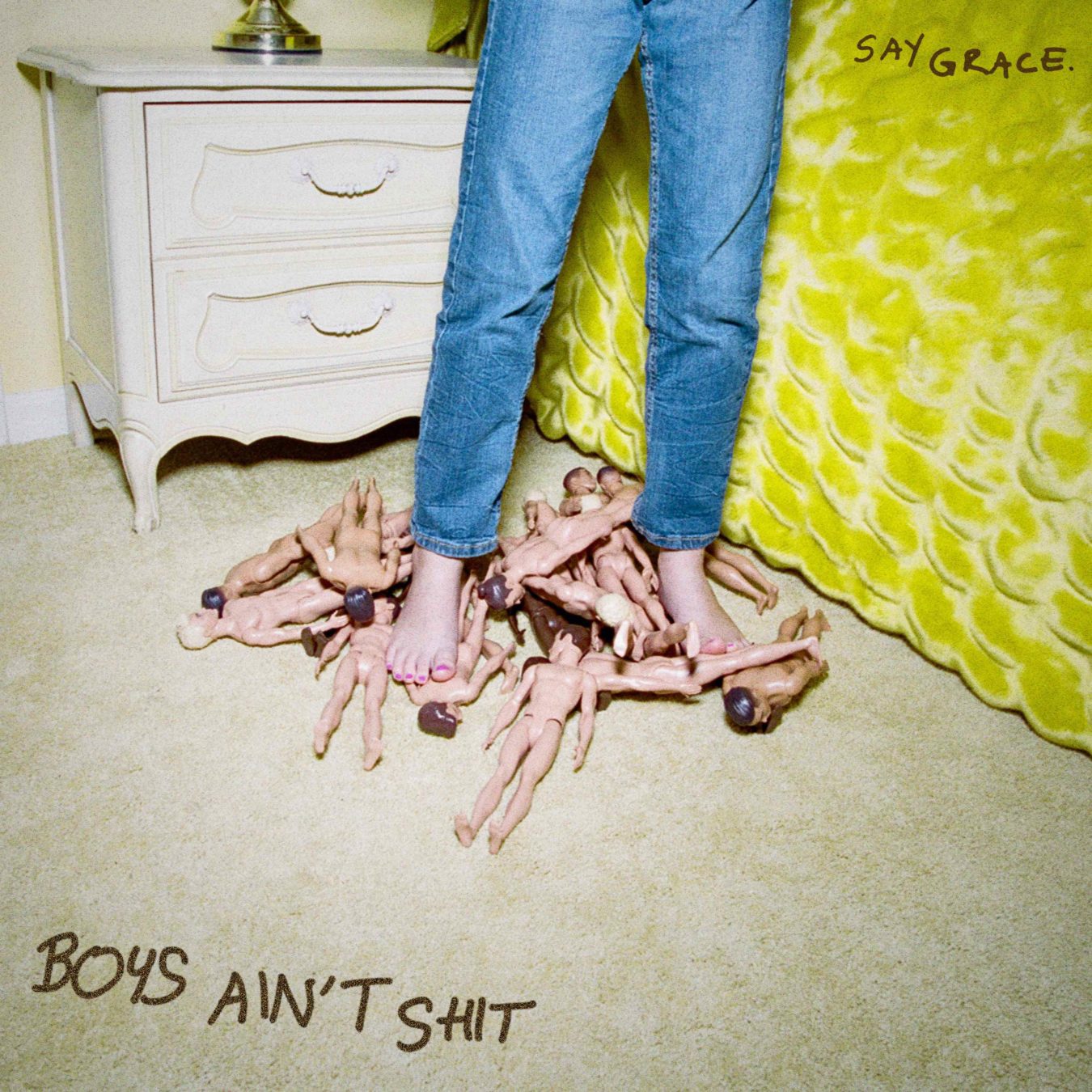 In "Boys Ain't Shit" kritisierst du die heutige Dating-Kultur. Wie würde Dating in einer für dich perfekten Welt aussehen?
Für mich läuft es auf Respekt hinaus. Der Respekt vor der Zeit, der Energie und den Gefühlen der Menschen muss im Vordergrund stehen. Ich verstehe das ganze Spiel nicht… sagen, was man meint und meinen, was man sagt, so einfach ist das.
Was war dein bestes Date?
Die besten Dates sind für mich die, die einen vergessen lassen, dass es ein Date ist. Ich weiß, das klingt seltsam, aber wir gehen immer mit all diesen Erwartungen in Dates. Wenn die Gespräche fließen und beide lachen und sich amüsieren, schmilzt die Realität irgendwie dahin und dieser Shit ist magisch.
Und was war dein schlimmstes Date?
Meine schlimmste Verabredung wurde von einer Freundin arrangiert. Er war ein netter Kerl, aber die Chemie stimmte einfach nicht. Es war unangenehm und angespannt. Ich hab mich entschuldigt und bin gegangen. Upps!
Im Video zum Song werden typische Jungen- und Mädchenrollen vertauscht. Was ist etwas stereotypisch Jungenhaftes an dir?
Wahrscheinlich die Art und Weise, wie ich mich kleide. Ich fühle mich wohler in jungenhaften Vibes. Man erwischt mich echt selten in einem Kleid.
Was ist eine Kindheitserinnerung, die deine Eltern nicht aufhören können, gegenüber deinen Freunden zu erwähnen?
Als Kind habe ich ständig Theater gespielt, das hat meine Eltern verrückt gemacht! Einmal bin ich aus dem Kinderwagen gestiegen, in einen Laden gegangen und ins Schaufenster gesprungen, habe gesungen und getanzt und mich geweigert zu gehen.
Was hast du als Kind am liebsten gespielt?
Mein Zimmer wurde in ein Spa verwandelt! Ich hab dann so getan, als wäre ich Kosmetikerin und hab Gesichtsbehandlungen bei meiner Mum gemacht, haha. Ich bin eins von drei Kindern und es gab einen großen Altersunterschied zwischen mir und meinen älteren Brüdern. Da musste ich mir echt was einfallen lassen, damit mir nicht langweilig wird.
Was sind in Coronavirus-Zeiten deine 3 Quarantäne-Essentials?
Wir sollten diese Zeit nutzen, um die Dinge zu tun, für die man aber nicht immer Zeit hat.
1.Ich liebe Kochen und Backen, deshalb probiere ich neue Rezepte aus und experimentiere in der Küche.
2. Self-Care ist definitiv in den Mittelpunk gerückt: Gesichtsmasken, "Epsom Salt"-Bäder und Meditation sind in so einer Zeit ein fester Bestandteil meiner Arbeit.
3. Die Netflix-Serie bingen, zu der ich noch nicht gekommen bin.
Wie bleiben wir in diesen Tagen positiv?
Beschäftigt euch, facetimet mit euren Freunden und atmet durch! Alles wird gut.
Das Musikvideo zu SAYGRACEs Single "Boys Ain't Shit:
Lernt unsere anderen NYLON-Freunde kennen:
NYLON-Freundebuch: Hallo, Kiara Nelson!
NYLON-Freundebuch: Hey, Tate McRae!
NYLON Freundebuch: Hey, Bloom Twins!