"Will you be my quarantine?" 5 Date-Typen und Ideen für eure virtuellen Video-Dates
Eat,
pray,

video date, love? Ihr fragt euch, auf welche Art von Date man in diesen Zeiten noch "gehen" kann? Wir hätten da ein paar Ideen. Alles, was ihr dazu braucht, ist ein Match über die App Bumble und einen zweiten Screen.

Auf Dates gehen können Singles gerade nicht – zumindest nicht literally. Die Liebe finden aber schon, zum Beispiel über Bumble. Die Social Networking Plattform bietet nämlich als einzige Video-Calls in der App selbst an. Aber nun stellt euch mal vor, ihr habt ein Bumble-Date und wisst nicht, was ihr unternehmen sollt. Vor lauter Auswahl keine Idee für die Verabredung zu haben, kennen die meisten noch aus Zeiten, in denen man aus einem großen Pool an Möglichkeiten schöpfen konnte. Heute hat man aber ganz andere Probleme, denn unsere Möglichkeiten sind durch das Social Distancing stark limitiert: Kino ist nicht, Spazieren gehen kann man jetzt echt nicht mehr als die Brüller-Idee verkaufen, Essen kann man zwar, aber nur unromantisch als Take-out in quietschenden Styroporboxen, an den See fahren ist auch erst einmal gecancelt… Aber hey: Unterkriegen lassen wir uns davon noch lange nicht!
Wie date ich in Zeiten von Social Distancing richtig?
Sieh dir diesen Beitrag auf Instagram an
Für alle frisch verknallten love birds und Serial-Online-Dater da draußen, die ihre Dates auf Grund von #FlattentheCurve aktuell nicht IRL, sondern nur im Netz zu Gesicht bekommen, sind wir mal ganz tief in uns gegangen und haben uns ein paar Dinge überlegt, die ihr bei eurem nächsten virtuellen Date unternehmen könntet, aufgeteilt in unterschiedliche Date-Typen. Wir haben an alle gedacht: an die Party-Löwen, Kulturliebende, die Introvertierten, Extrovertierten und  natürlich auch die Fashion-Liebhaber*innen!
Davon schwirren bei Bumble aktuell nämlich einige umher und die App hat auch ein neues Feature, das gerade jetzt voll Sinn ergibt! Ihr könnt euch ab sofort direkt in der App zum virtuellen Video-Call treffen. Das sorgt mehr für das Gefühl von menschlicher Nähe, als das einfache Chatten und danach sehnen sich laut einer Bumble-Umfrage die meisten von uns. Seine Matches und andere Kontakte zu sehen, ihre Mimik und Gestik wahrnehmen zu können, ist gerade jetzt, wo das Körperliche nicht möglich ist, essentiell. Wir sind schließlich soziale Geschöpfe und müssen uns miteinander austauschen. Das gehört zur Selfcare dazu! Apropos "care" und zurück zu Bumble, denn Sicherheit ist ein weiterer Aspekt, der bei den Video-Calls eine große Rolle spielt. Wenn ihr jemanden über die App kennenlernt, solltet ihr dieser euch eigentlich noch fremden Person vielleicht nicht unbedingt direkt eure Adresse verraten (duh!) oder eure Nummer raus geben. Und genau das könnt ihr über die In-App-Calls umgehen. Alles, was euer Match von euch erfährt, ist das, was ihr in eurer Bio stehen habt und das reicht vorerst auch. So steht einer positiv aufregenden Erfahrung, einem spaßigem Date und eventuell auch den ersten Schmetterlingen im Bauch ja nichts mehr im Wege. Ach doch, ihr braucht noch unsere Video-Call-Ideen und für manche von ihnen benötigt ihr zwei Screens. Einen für euer Video-Date und den anderen für die Aktivität. Here we go:
Dating Ideen in Zeiten von Social Distancing
Steht euer erstes Video-Date an? Keine Sorge: We got you und zwar so richtig! Hier kommen massig Ideen für nice Dates in gleich fünf Kategorien, für unterschiedliche Dating-Typen. All das könnt ihr trotz räumlicher Trennung gemeinsam erleben, während ihr euch kennenlernt und schaut, ob der Funke überspringt. Have fun & wash your hands!
The Culture Clubber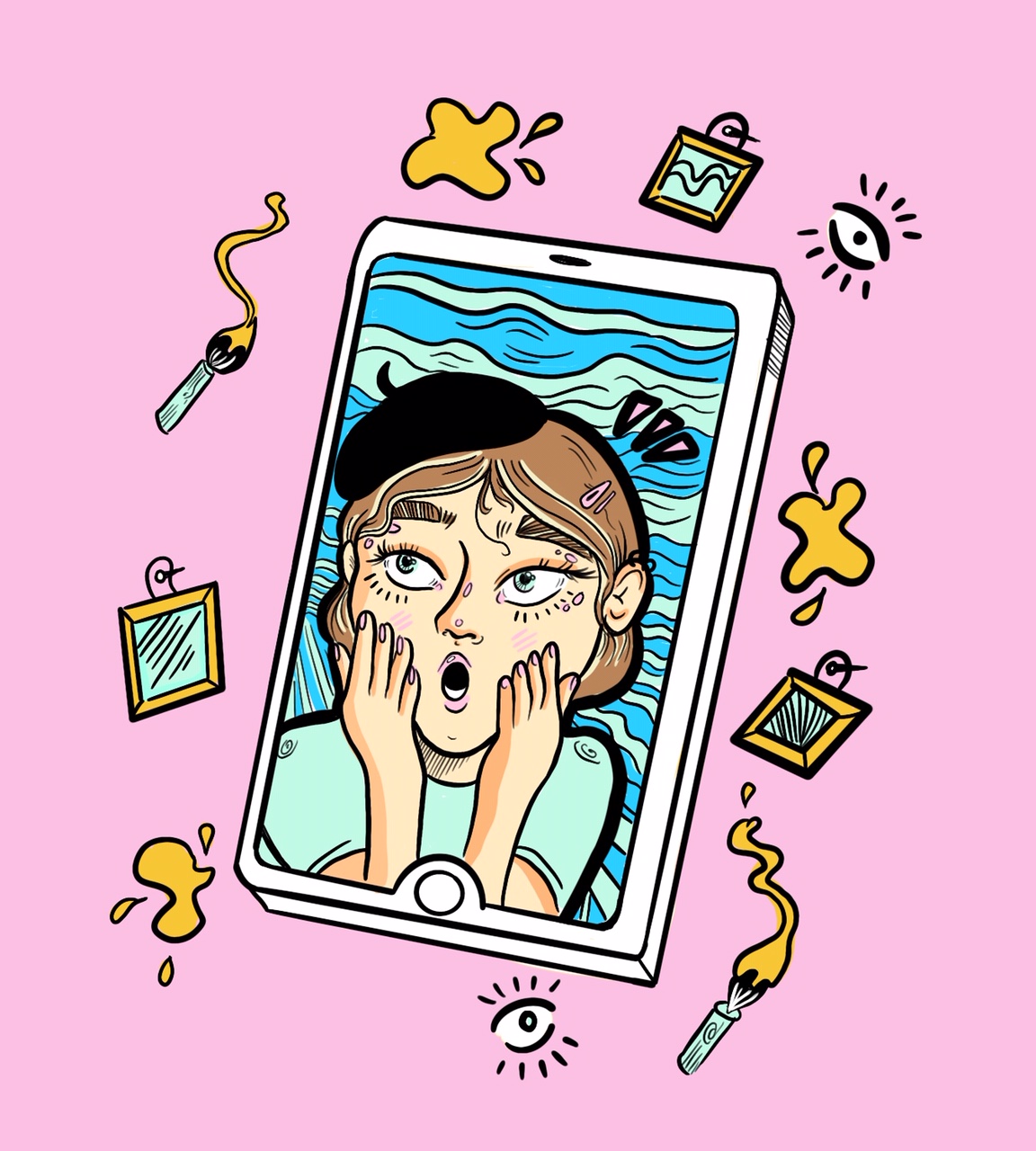 Für diesen Typus gibt's nur Dates mit kulturellem Anspruch. Wenn man schon nicht physisch die Pinselstriche jahrhundertealter Künstler*innen analysieren kann, ist es eben der virtuelle Museumsgang: Ob Streifzug durchs Schloss Versailles, italienische Kunstpaläste oder doch die Analyse moderner Artworks auf virtueller MoMa-Tour: So könnt ihr gemeinsam euren Interessen nachgehen und darum geht es bei Dates doch schließlich, oder?
The Actual Clubber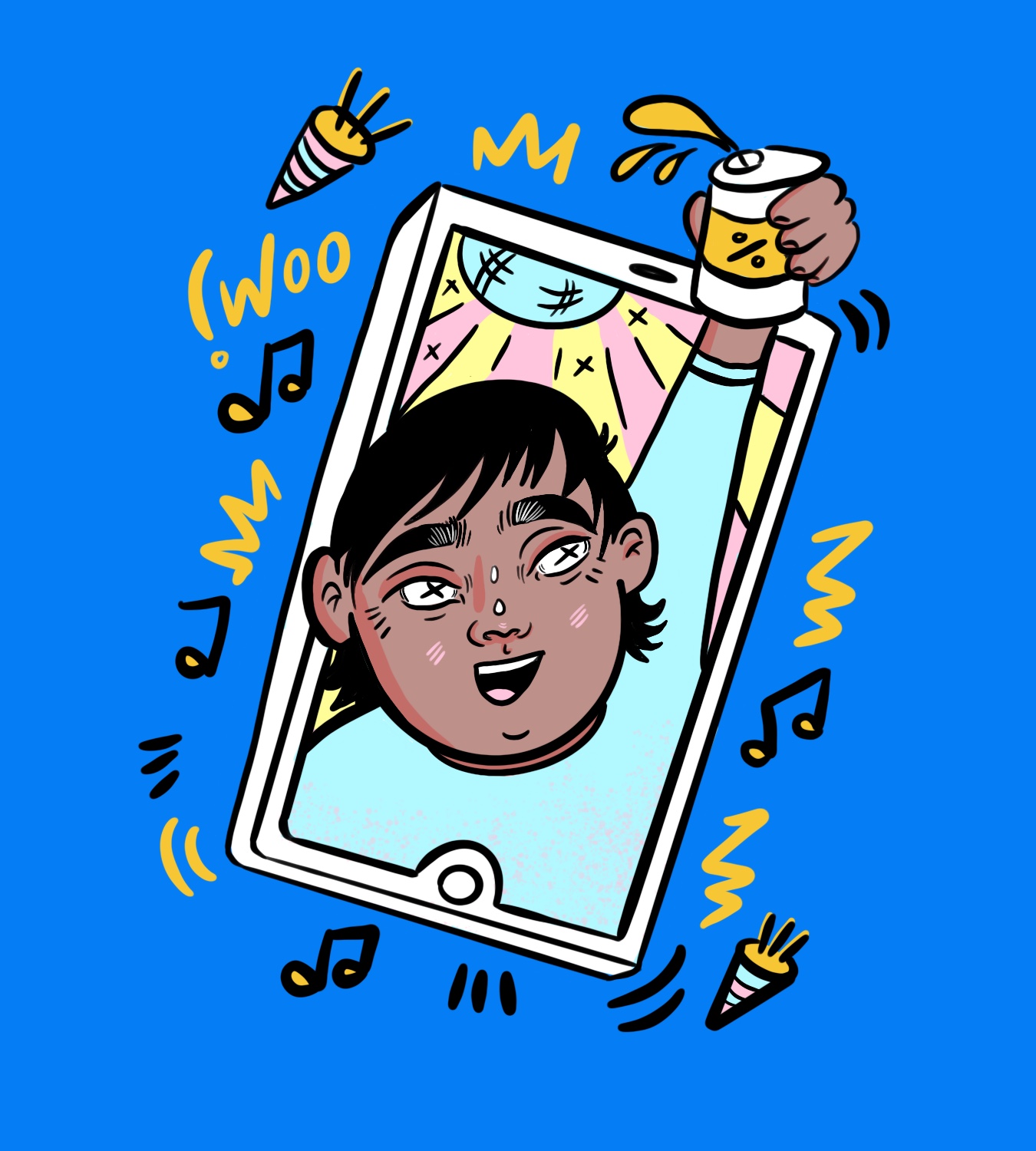 Gemütlicher Kaffee-Chat ist nicht so euer Ding und ihr wollt lieber mal wieder so richtig abdancen (und zwar nicht alleine vor dem Spiegel mit der Haarbürste in der Hand? Dann seid ihr wohl eher der Typ "Quaratine Dancing Queen & King". Dieses Date findet nämlich im virtuellen Queer-Club "Club Quarantine" (über Insta) statt, bei dem mitten in der Nacht zu den Sounds von DJs und Underground-Künstlern gefeiert wird. Vorher treffen sich die Dates zum Drink per Video und eröffnen einen zweiten Bildschirm für die gemeinsame endlose Tanz-Nacht.
The Tutor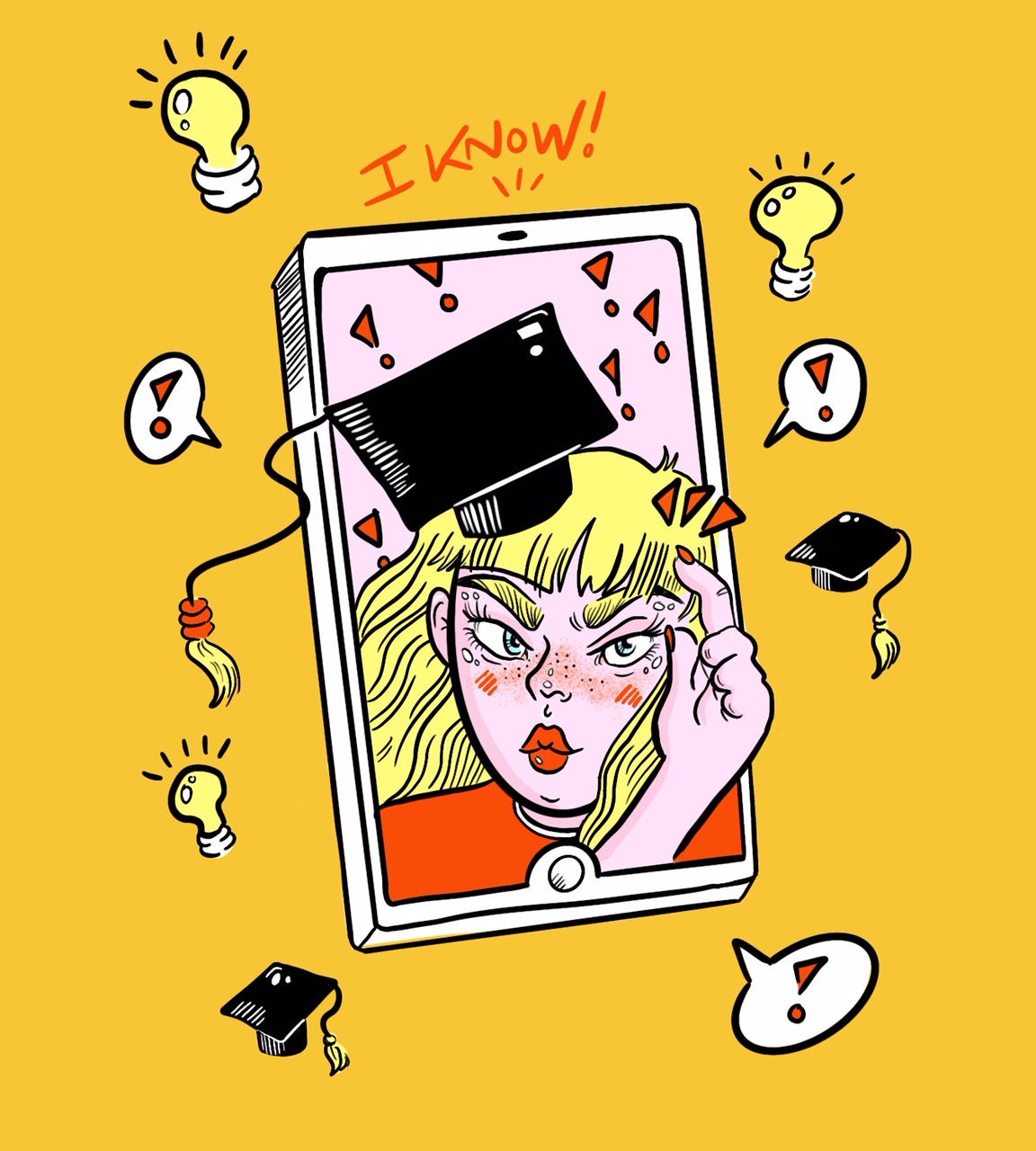 Jede*r von uns hat ein Talent und wieso sollte man sein Wissen nicht mit seinem Match teilen? Ob das nun Coden in HTML sei, das Photoshop-Tutorial, Musikprogramme und Sound-Apps oder doch die richtigen Fitness– und Yoga-Positionen: Aus diesem Date geht man in jedem Fall schlauer raus! Und sharing ist ja bekanntlich caring, nicht wahr?
The Foodie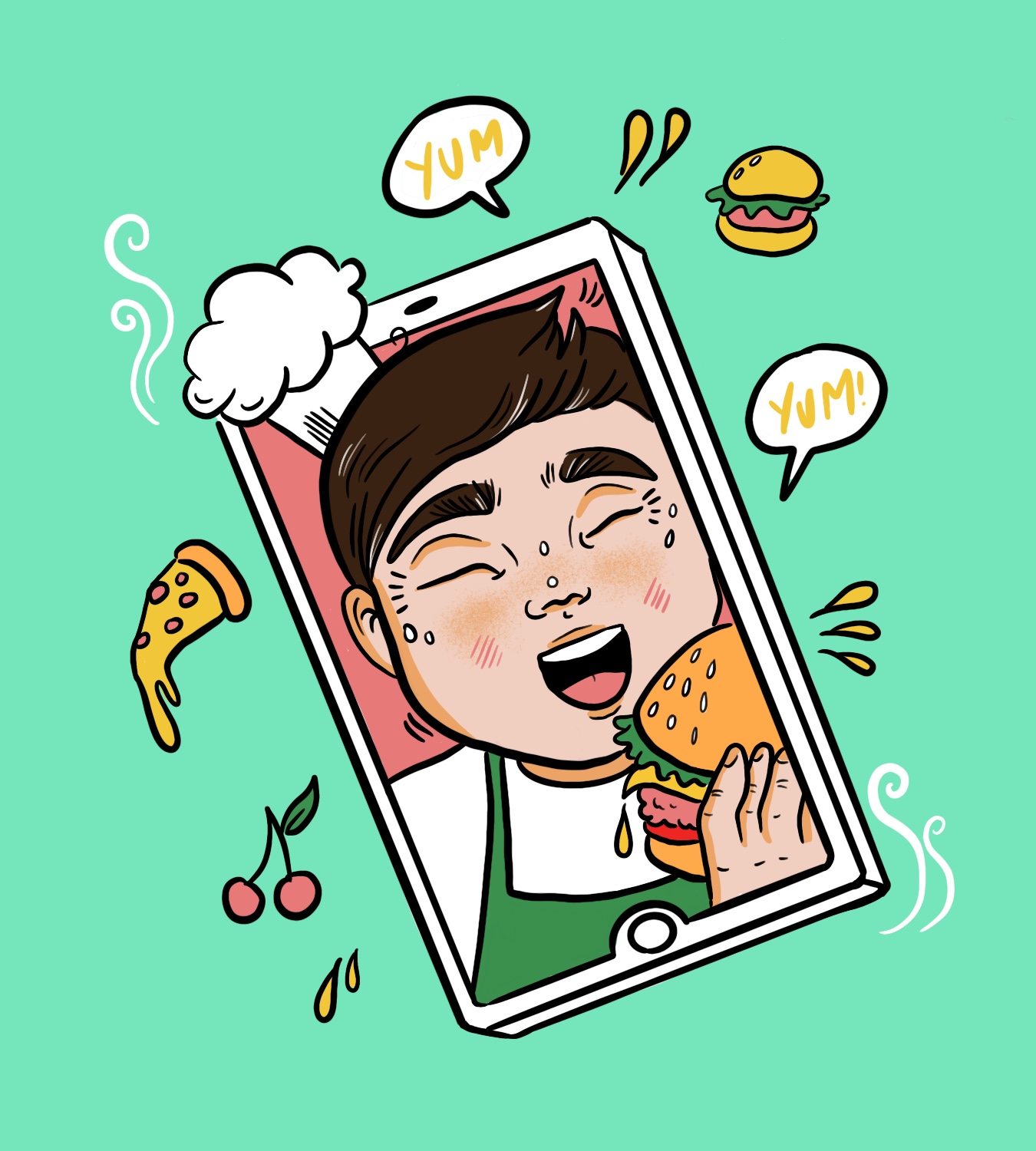 Das gemeinsame Dinner ist der Standard unter den ersten Dates und kann auch aus der Ferne stattfinden. Entweder, dieser Typus lädt zum gleichzeitigen Kochen ein, führt Koch-Anleitungen fürs nächste vegane Dinner vor oder – bei besonders viel Romantik und Dating in der eigenen Stadt – schickt das Dessert sogar per Kurier rüber. *winkwink* Eine ordentliche Extraportion Rezept-Inspo findet ihr hier.
The (Wannabe) Stylist
Illustrationen: Lida Lucia Medzech
Dieser Typus liebt Mode und hat Ahnung davon – deshalb zeigen sich die Dates per Video ihre liebsten Date-Looks oder das Outfit, was sie zum ersten physischen Treffen tragen würden. Wer schon ein bisschen lockere Kritik ab kann, spielt "Toss or Take" und hilft dem Gegenüber beim Ausmisten.
Zum Schluss noch ein Extra-Tipp: Icebreaker, also quicke Fragen, die für Gesprächsstoff sorgen, bekommt ihr in der Bumble App ebenfalls bei jedem Match gezeigt. Und was in der App funktioniert, kann beim ersten Video-Date ja nicht schaden. Deswegen haben wir hier ein kleines "Was würdest du eher tun" – NYLON-Edition vorbereitet. Den Rest müsst ihr dann aber schon alleine wuppen, okay?
Auf eine einsame Insel mit einem NYLON-Coverstar: Alice Pagani, Dua Lipa oder Noah Cyrus?
Welche Farbe beschreibt deinen Charakter am besten? Explain, please!
Würdest du lieber zehn Minuten lang in deine Zukunft gucken können oder zehn Minuten lang in der Vergangenheit leben und Dinge ändern können?
Schnell wie ein Blitz schreiben oder lesen können?
Nie wieder Durst haben oder nie wieder Hunger?
Bist du lieber immer 15 Minuten zu spät oder 30 Minuten zu früh?
Mit welcher Art von Tieren würdest du am liebsten sprechen können: Fische, Säugetiere oder Vögel?
Unendliche Liebe oder unendlich viel Geld?
Für immer leben oder wiedergeboren werden?
Der Klassiker: Fliegen oder teleportieren?
Bumble ist kostenfrei über den App Store und Google Play verfügbar. Lade jetzt Bumble herunter @bumble_germany


In Kooperation mit Bumble