Rihanna Party und das Ende von Streetwear: Fashion News der Woche
Over and out, das sind die letzten Fashion News für 2019 – und diese Dekade! Sie bringen uns die Chance auf eine Rihanna Party, das Ende von Streetwear und endlich eine Kollektion zum Chillen Deluxe. C u in the next life.
Party Like It's….Na ja, a Rihanna Party: So könnt ihr mit dem Popstar feiern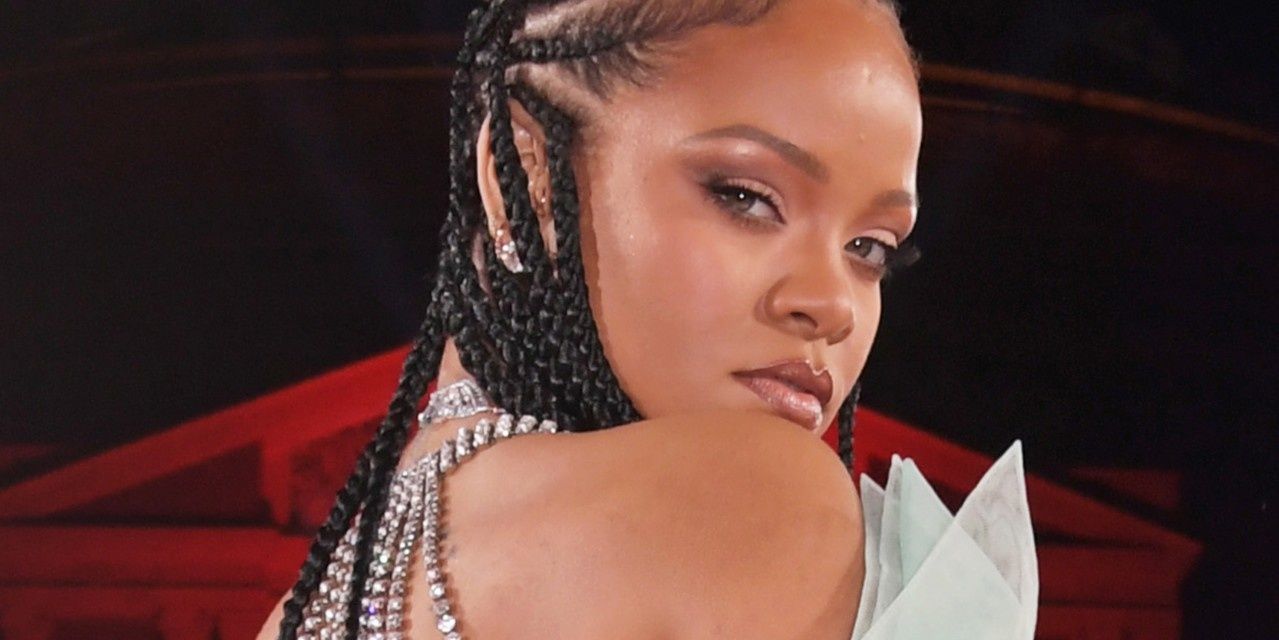 Foto: David M. Benett/Dave Benett/Getty Images via NYLON.com
Es gibt einige Szenarien im Leben, die unsere Nerven blank legen: Abi-Klausur, Führerscheinprüfung, Vorstellungsgespräch – und, auf einer  Rihanna Party zu sein. Trotzdem aber lohnt es sich, im nächsten Jahr über euren Schatten zu springen: Noch bis zum 13. Februar 2020 könnt ihr euch bei einem Gewinnspiel anmelden, an dessen Ende für euch und eine Begleitung ein ganzer Abend mit Rihanna winkt. Und nicht nur das: Zusätzlich zum Meeting mit Rih bekommt ein komplettes Make-Over vom Fenty Beauty Team – Vier-Sterne-Hotel und Anreise (zu einer bisher geheimen Location) on top. Bei der Party handelt es sich um ein "exklusives Fenty Beauty Event". Das Gewinnspiel veranstaltet Rihannas eigene "Clara Lionel Foundation", die weltweit Bildung und den Einsatz von Programmen zur Notfallhilfe fördert. Um eure Chancen auf einen Gewinn zu erhöhen, könnt ihr zwischen 10 und 100€ spenden – dadurch werdet ihr nämlich gleich mehrfach unter potenziellen GewinnerInnen gelistet. Eine Teilnahme ohne Spende ist natürlich auch möglich. Und hey, immerhin ist eure Chance, Rihanna überhaupt zu treffen, damit um 0,1 % gestiegen. Oder so.
Eine futuristische Odyssee: LOEWE x Tyler Mitchell 2.0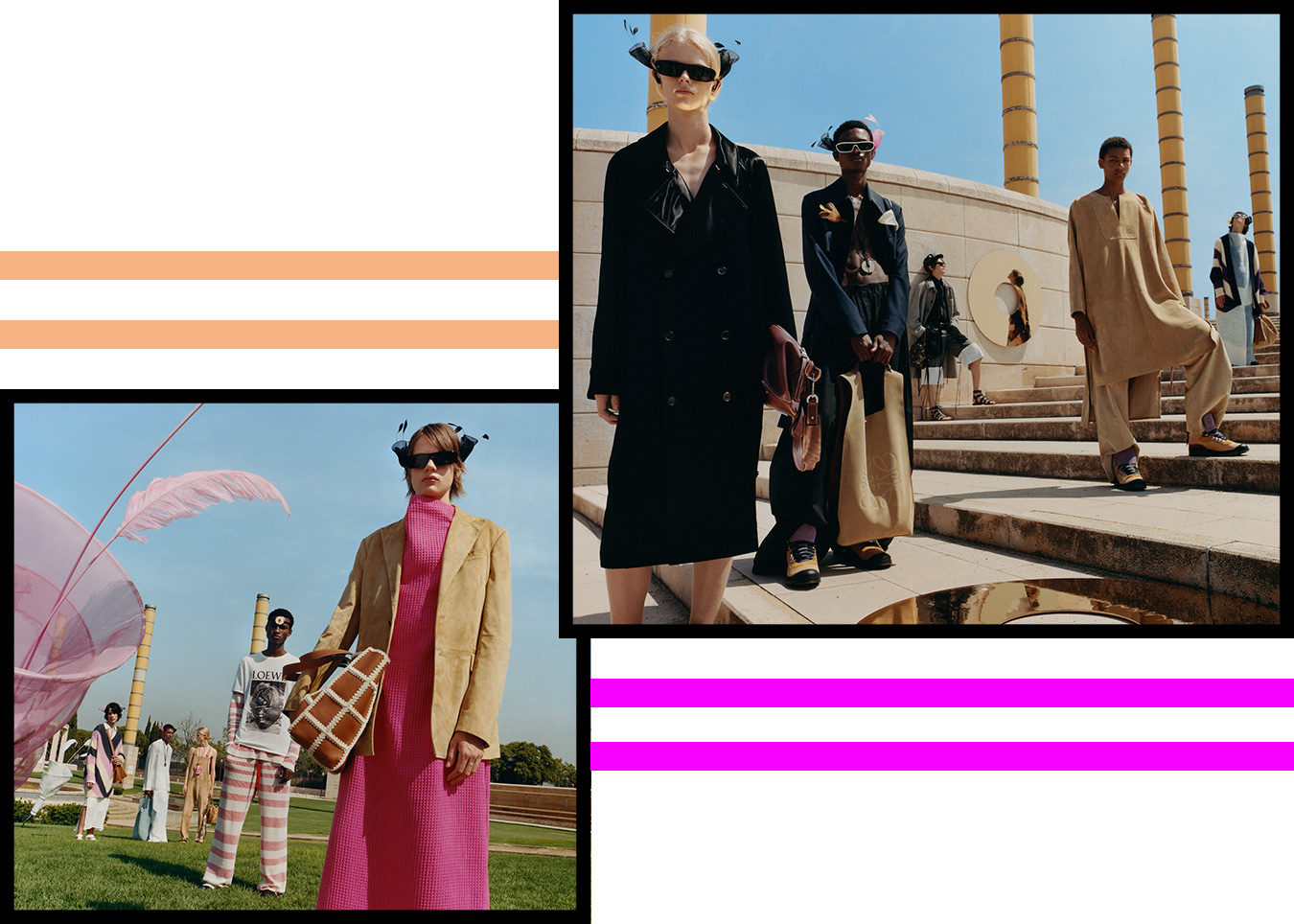 Fotos: PR
Der 136 Meter hohe Montjuïc-Fernsehturm von Santiago Calatrava, die olympische Fackel auf einem Hügel hoch über der katalanischen Hauptstadt: eine ganz besondere Location – für eine ganz besondere Kollektion. Der 24-jährige Starfotograf Tyler Mitchell inszeniert zum zweiten Mal die Mode des Luxuslabels LOEWE, diesmal die Frühjahr-Sommer-2020 Pieces. Die Idee dahinter: eine futuristische Odyssee. Die selbsternannten "LOEWE-Nomaden" tragen lang gestreifte Pullover und Tuniken. Diese Fotostrecke ist so "on fleek", dass sie als Publikation in einer limitierten Auflage von 1.000 handnummerierten Exemplaren im Leinenband erhältlich ist. Wenn das mal kein perfektes Coffeetable-Book-Geschenk ist?!
Im nächsten Jahr tauschen Vintage und Streetwear die Plätze – sagt Virgil Abloh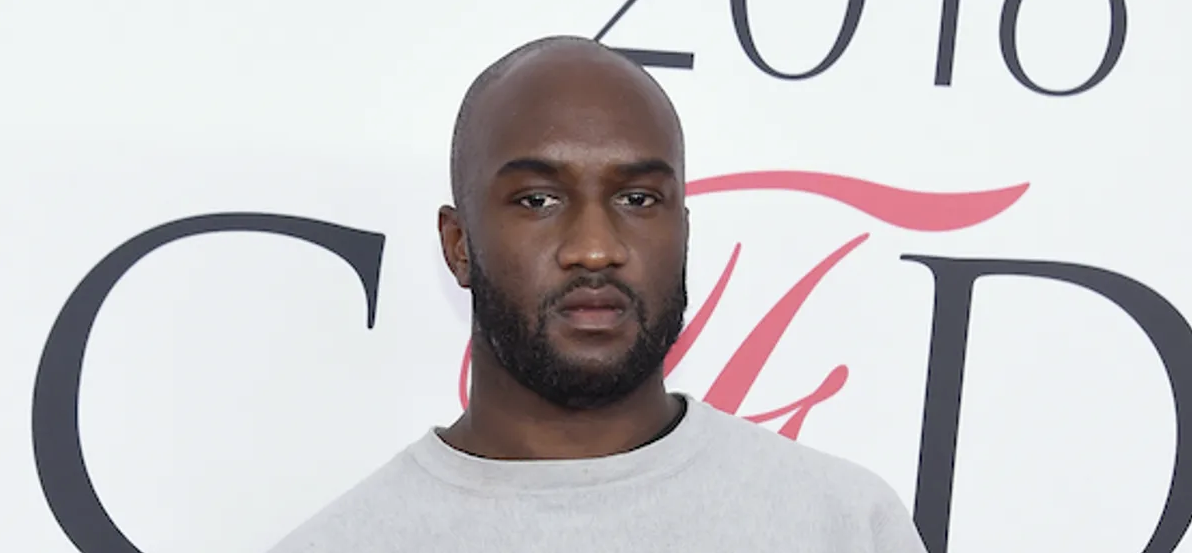 Foto: Jamie McCarthy/Getty Images via NYLON.com
Für den letzten Schock sorgte Hype-Designer Virgil Abloh, als er im September eine dreimonatige Pause ankündigte. Mittlerweile hat sich Abloh aber zumindest ein wenig erholt und mit DAZED– Redakteurin Emma Hope Allwood über die vergangene und anstehende Dekaden gesprochen. Dabei lieferte der Louis-Vuitton-Chef ein Statement, dass so manche seiner Anhänger erstaunen dürfte: "[Streetwear] wird sterben, weißt du? Ihre Zeit wird vorbei sein. Ich frage mich: Wie viele T-Shirts können wir besitzen, wie viele Hoodies noch, wie viele Sneaker? Ich glaube, dass wir dieses wirklich großartige Stadium erreichen werden, in dem man sein Wissen und persönlichen Style [eher] durch Vintage ausdrückt (…)". Es gäbe so viel coole Kleidung in Vintage-Shops, sagt Abloh. Es ginge nur darum, sie auch wirklich zu tragen. Laut ihm bewege sich Mode weg von der frisch gekauften Neuware und hin zum Blick ins Archiv. Recht haben könnte der Designer damit sehr wohl. Schließlich tauchen Modemarken seit Jahren immer häufiger in ihre eigenen Archive ein, um neue Kollektionen zu entwerfen. Dass aber eben nicht nur der "Look" ein alter ist, sondern auch die tatsächliche Kleidung bald ein Archivstück sein könnte, spräche für einen nachhaltigeren Zukunftsansatz. Und wer weiß, was Abloh in dieser Hinsicht ohnehin schon geplant hat. Hört sich jedenfalls an, als sei seine Pause wirklich vorbei.
Unisex Chills: MCM launcht die erste Unterwäsche- & Loungewear Kollektion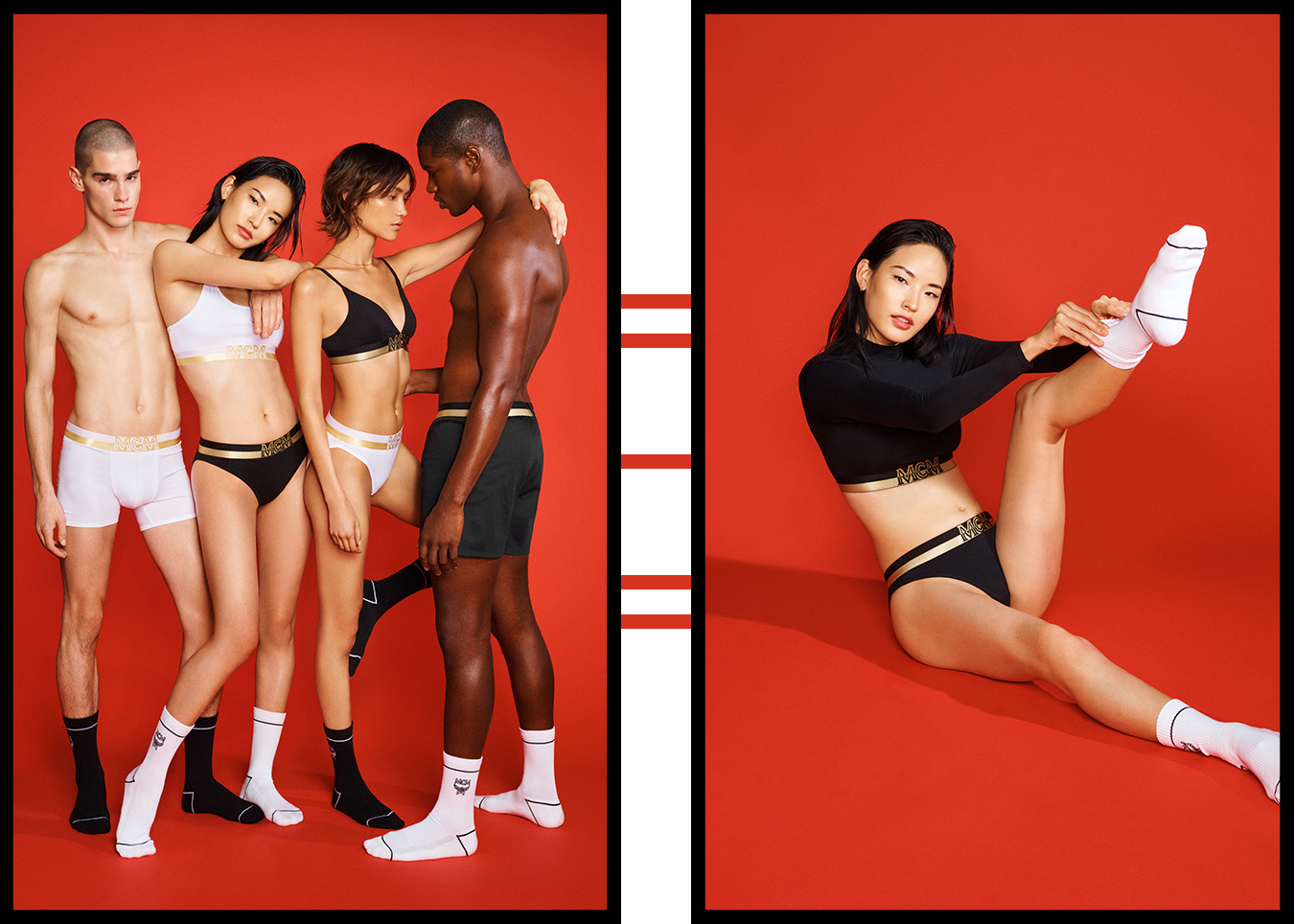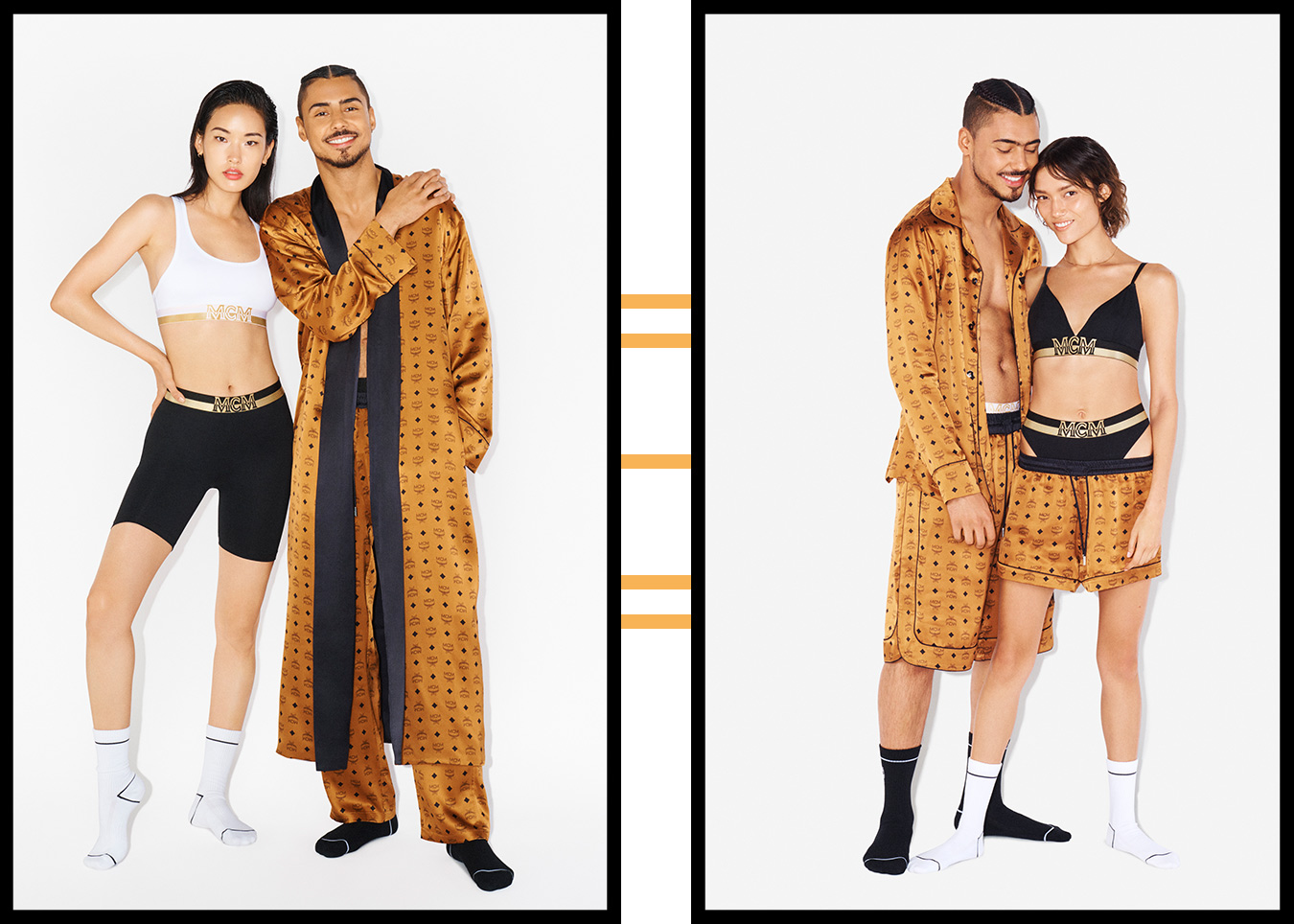 Fotos: PR
Es gibt Kleidungsstücke, denen wir manchmal zu wenig Aufmerksamkeit schenken, aus dem einfachen Grund, dass sie nicht ständig jeder sieht. Oder wann habt ihr das letzte Mal so richtig in euer Chill- aka Schlafoutfit investiert? Ziemlich doof eigentlich, wo uns diese Kleidung doch bei einem unserer absoluten Lieblingshobbys begleitet. Zeit also, an dieser Front aufzurüsten. Gut, dass gerade MCM mit ihrer ersten Unterwäsche- & Loungewear Kollektion um die Ecke kommt. Ab Mitte Januar sind folgende Teile erhältlich: Loungemantel, Pyjamas sowie Schlafshorts, Boxershorts und Schlafmasken. Alle sind im klassischen MCM Cognac-Ton mit schwarzen Details gehalten – und unisex. Umso besser, denn das bietet einen Grund mehr, die Kleidung des*der Partners*in zu klauen – ähm, wir meinen natürlich auszuleihen… So luxuriös haben wir noch nie gechillt!
Text: Kristin Roloff & Robin Micha
Nicht nur Virgil Abloh macht sich Gedanken über Dekaden: 
Euer kompletter Astro-Ausblick für das Mondjahr 2020
10 Years of Fashion: NYLON Fashion Director Nina über ihre besten Modemomente der Dekade
A Decade in Music: NYLON-Redakteur Robin über seine liebsten Alben der letzten 10 Jahre