Andreas Kronthaler for Vivienne Westwood 2020: So war's Behind the Scenes bei der Paris Fashion Week
Samstag Ende Februar, das Hôtel de Ville in Paris: Bella Hadid mit Säbel auf dem Laufsteg, Janelle Monaé und Star-Fotograf Jürgen Teller im Publikum. Wir sind Behind the Scenes bei der Show zur Paris Fashion Week von Andreas Kronthaler for Vivienne Westwood.
Der Charme des ehemaligen Pariser Rathaus, dem "Hôtel de Ville", besteht gleichzeitig aus utopischem Grandeur, wie man ihn sich aus Zeiten vor der Französischen Revolution vorstellt. Gleichzeitig wirkt das Gebäude, das nicht nur die Geschichte der französischen Hauptstadt geprägt hat, an manchen Stellen fast morbide. Klingt wie der perfekte Spot, um eine Welt zwischen nostalgischem Frust und revolutionärem Optimismus während der Pariser Fashion Week zusammenzutrommeln. So jedenfalls taten es Designerin Vivienne Westwood und Andreas Kronthaler – und für uns war Fotograf Julian Essink hinter den Kulissen dabei. Zur Saison Fall/Winter 2020 stellte Andreas Kronthaler for Vivienne Westwood eine Kollektion vor, die der turbulenten Stimmung in diesen Tagen auf subtile, positive Weise den Kampf ansagen kann. Romantisierte Herzchen-Sweater, Schleier aus Tüll, aber eben auch gespikte Schulterschnitte und die so gehypte Sanduhr-inspirierte Silhouette dieser Fashion-Week sind das Selbstbewusstsein, das sich durch die Hallen des Hôtel de Ville trägt. Am besten verkörpert wird dieser Look wohl im Hochzeitskleid mit Säbel, das Supermodel Bella Hadid als finalen Look auf den Runway holt.
>>>Klickt euch hier durch unsere Galerie behind the scenes….<<<
Mal bleibt die subtile Kampfansage aber auch so handzahm, dass sie deutlich weniger kriegerisch daherkommt, als das Säbelkleid. In diesen Momenten kommt die erneute Zusammenarbeit von Vivienne Westwood mit Buffalo London zum Tragen, die sich zum Beispiel schwarzen Boots mit weitem Schaft und gechunkter Sohle niederschlägt und damit die beliebte Brücke zwischen Outerwear, Biking und minimalem Fetisch-Look schlägt. Von all dem dürften die Gäste beeindruckt sein: Musikerin und Schauspielerin Janelle Monáe kommt wie immer im Double-Hat-Ensemble, Bella Hadid ist nach der Show in Minutenschnelle wieder unter den Gästen, um selbst noch am kleinen Revolutionsmoment teilzunehmen. Wenn das doch alle so entspannt nehmen könnten wie Fotograf Juergen Teller, der ebenfalls unter den Gästen ist und mit Westwood und Kronthaler zum Beispiel an der letzten Kampagne arbeitete. Halten wir es also wie Teller und zeigen euch without further ado den Blick hinter die Kulissen der Show: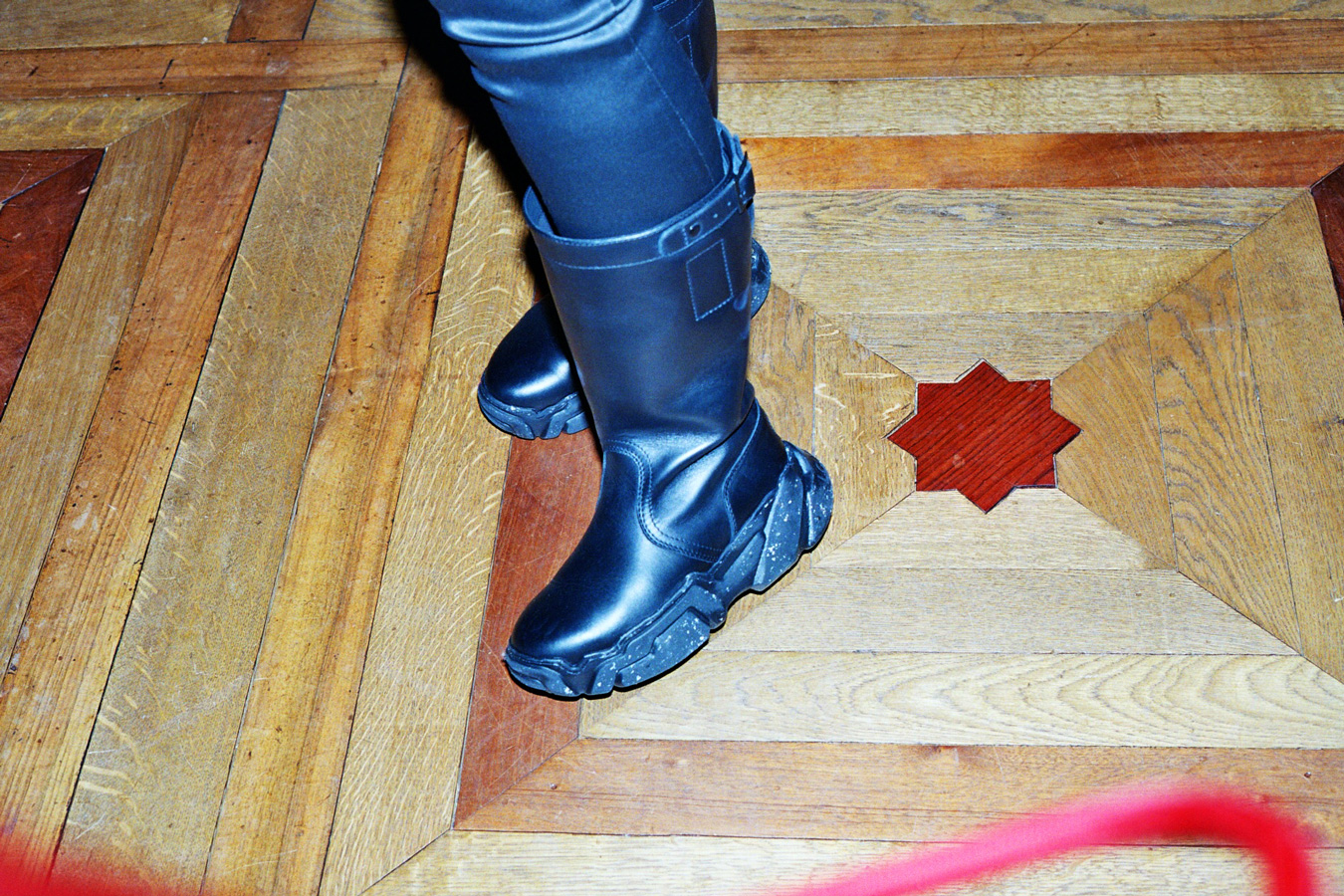 >>>…hier gehts weiter!<<<
….und das sind die besten Looks der Kollektion: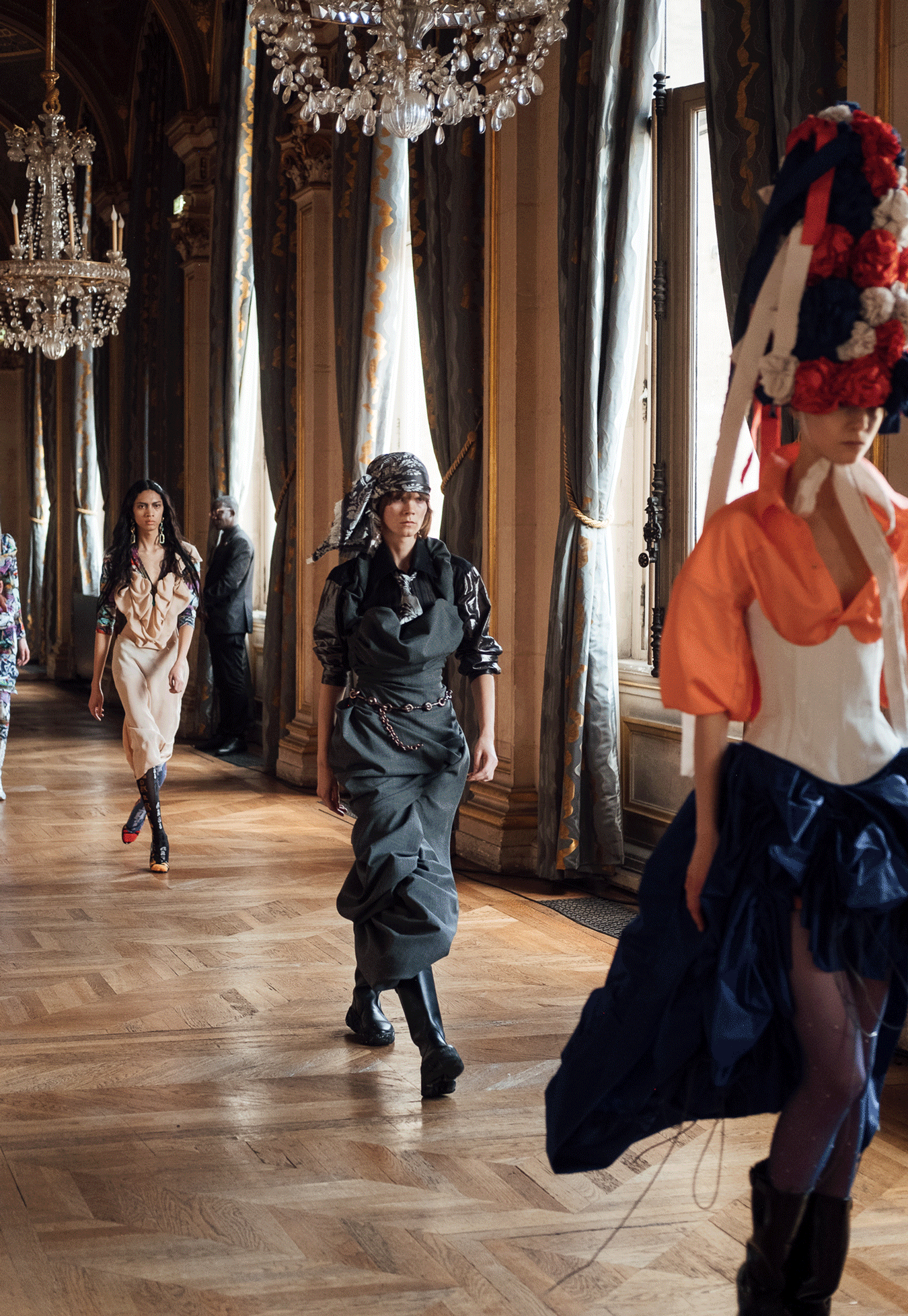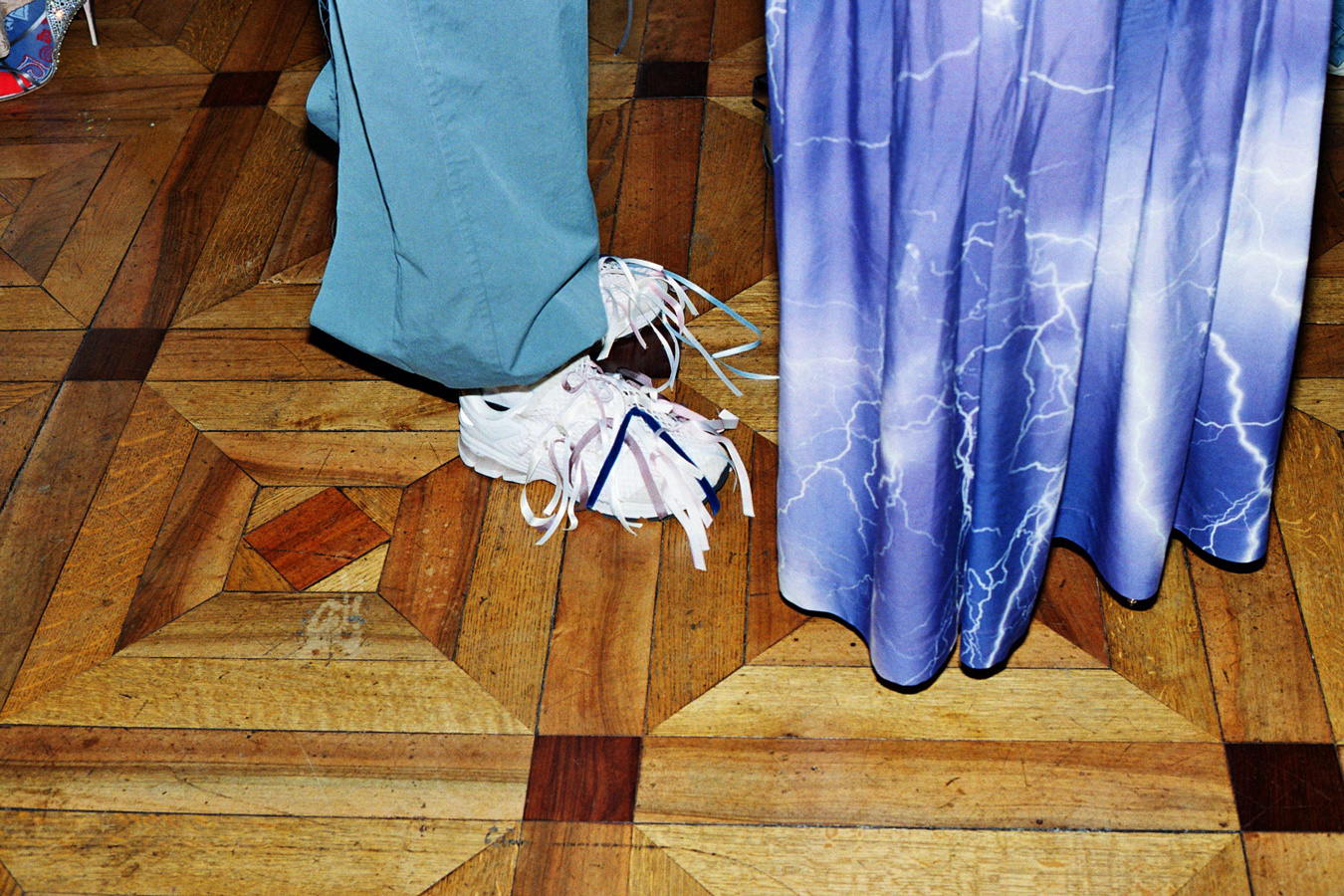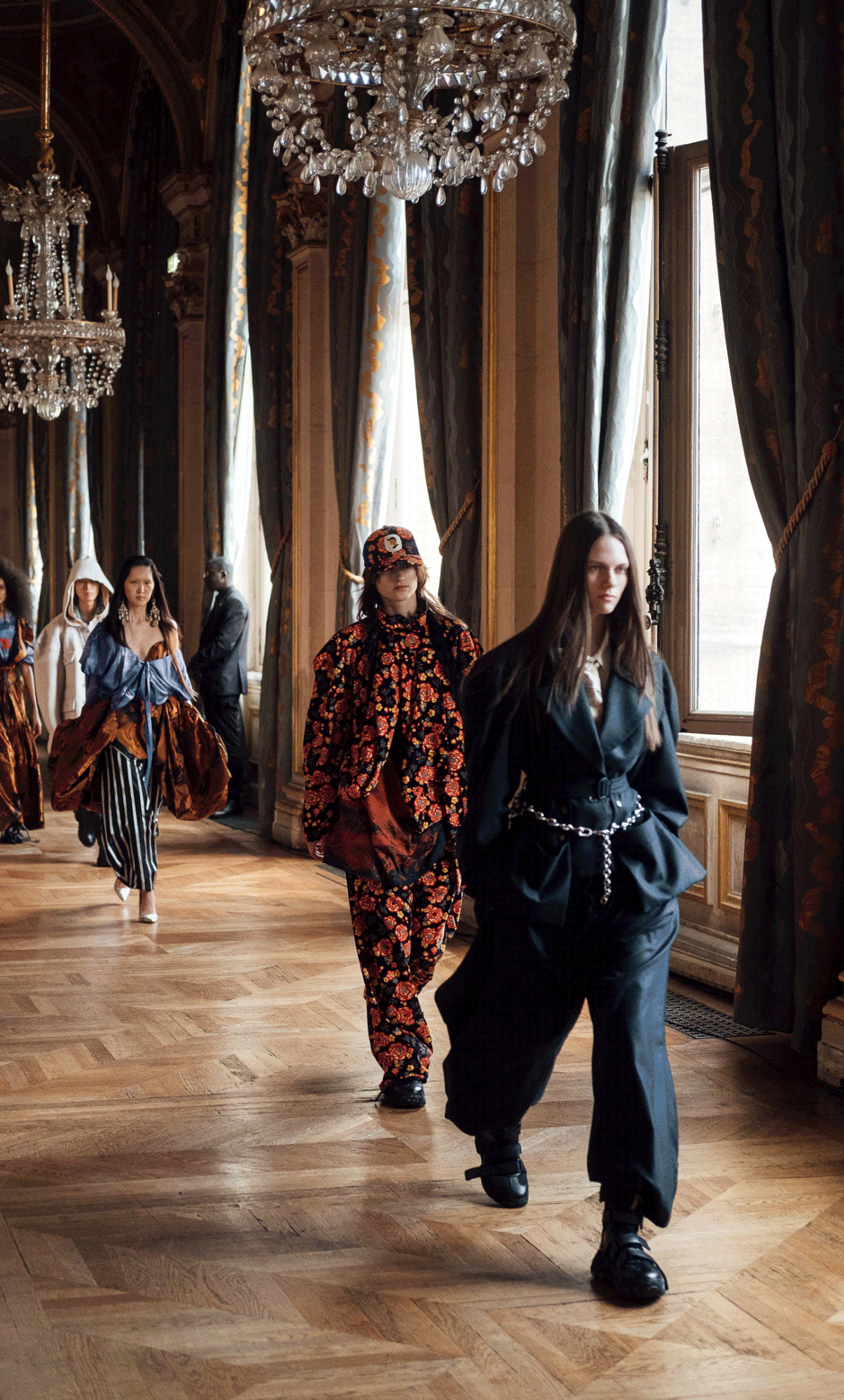 Fotos: Julian Essink