Sonnenbrillenketten: Diese Varianten solltet ihr jetzt auschecken
Der Ketten-Hype geht weiter: Nachdem uns Handyketten die Hände freigehalten haben, sorgen jetzt Sonnenbrillenketten für Erleichterung im Alltag.
Wir stecken uns die Sonnenbrille in die Haare und sobald wir sie uns wieder auf die Nase setzen wollen, ziept es in den Haaren. Kennt ihr. Don't you worry, dank dieses Accessoire-Hypes ist das bald kein Problem mehr. Unsere Shades baumeln jetzt mit Sonnenbrillenketten wie selbstverständlich neben unserem Lieblingsschmuck am Hals. Influencerinnen wie Xenia Adonts tragen die Designer-Version von Chanel besonders gerne. Entwarnung: Wer für diesen Accessoire-Trend aber den Geldbeutel schonen will, kann bei folgenden Brands auch günstiger fündig werden. Von filigranen Ketten bis auffälligen Farbkordeln – bei dieser Auswahl ist bestimmt für jeden von euch etwas dabei.
Schön geflochten: Bunte Kordeln als Sonnenbrillenketten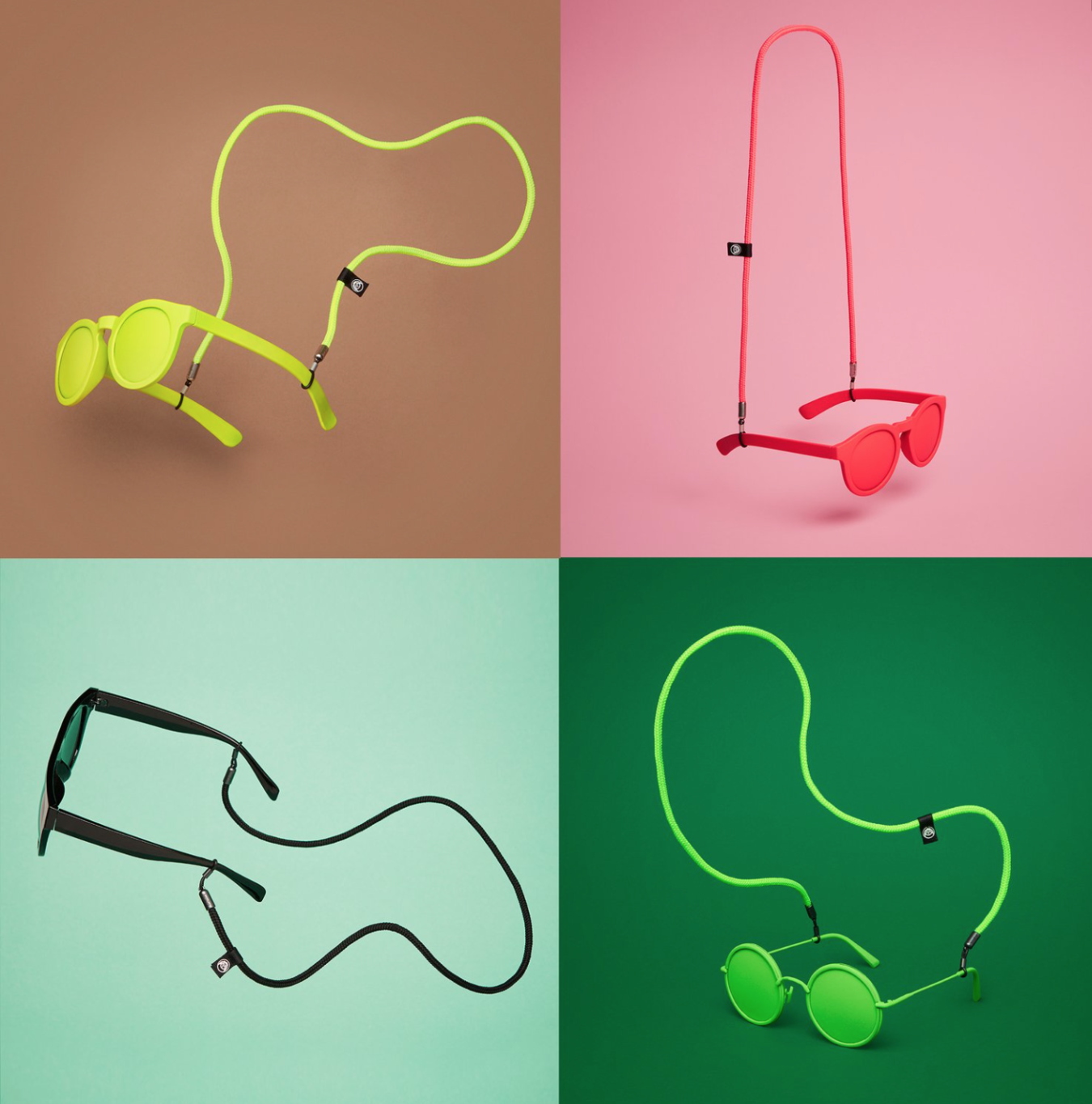 Bild: Hangloo
Darf's ruhig knallen? Dann werdet ihr euer neues Lieblingsaccessoire wahrscheinlich bei Hangloo finden. Hier gibt's Sonnenbrillenketten in Form von Kordelbändern in Farben wie Neongrün oder leuchtendem Gelb. Aaaber: Alle "All-Black-Everything"-Lover haben wir natürlich nicht vergessen: Es gibt auch eine schwarze Variante!
Bunter Throwback: Ketten im Perlenmix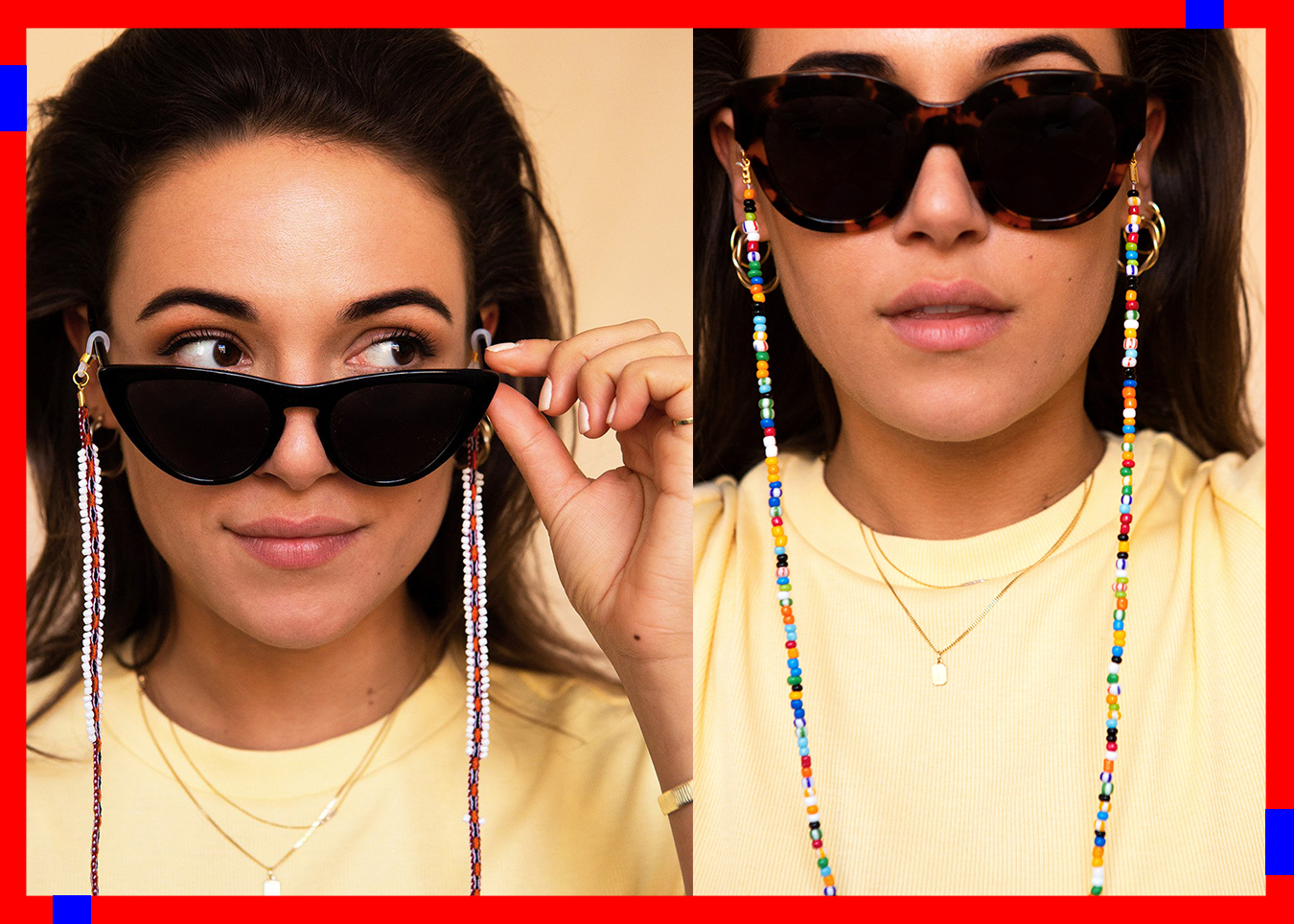 Fotos: Coco Bonito
Haben wir im Kindergarten schon gefeiert und sind jetzt wieder hip: Perlenketten. Für die individuelle Version können wir sie theoretisch beim nächsten DIY-Girlsabend auch heute noch einfach selbst auffädeln. Viel schneller (wir sagen nur: 24-Stunden Lieferung!) könnt ihr eure "SUNNY CORDS" aber bei Coco Bonito bestellen.
Beach vibes to go: Die neue Art von Muschelschmuck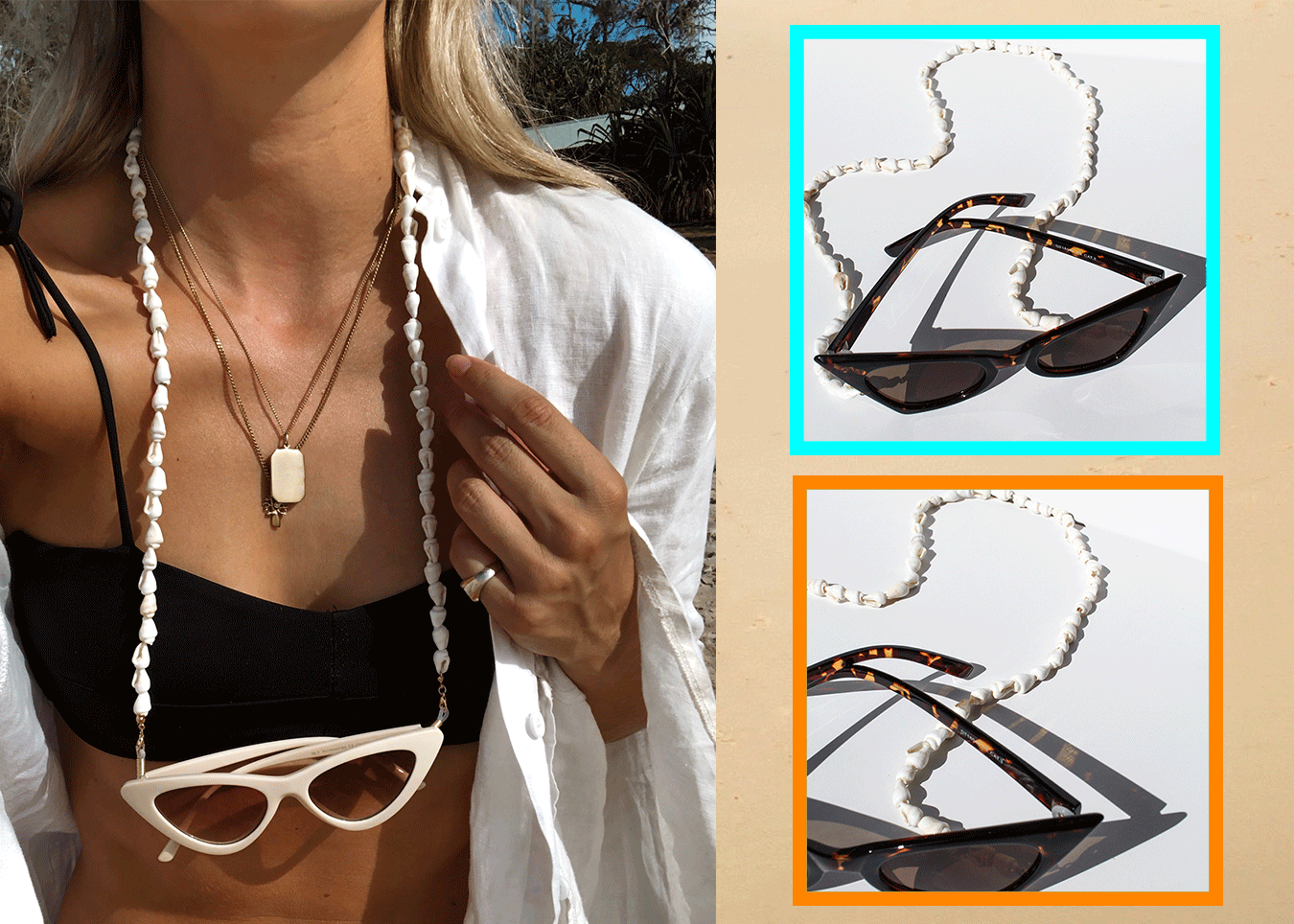 Fotos: The Bare Sea
Herz-, Kauri- oder Jakobsmuscheln – eine lange Zeit haben wir Muscheln in Sachen Schmuck nur wegen ihres Herzstücks, der schicken Perle, wahrgenommen. Ihre schönen Schalen haben wir dabei eiskalt vernachlässigt. 2019 hat sich das Blatt gewendet. Entscheidet ihr euch für Muschel-Sonnenbrillenketten, beispielsweise "KARLIE" von the bare sea, tragt ihr quasi das Meer um den Hals. Meerjungfrauen deluxe 🧜‍♀️
Dainty Chains: Schmale Gliederketten in Silber und Gold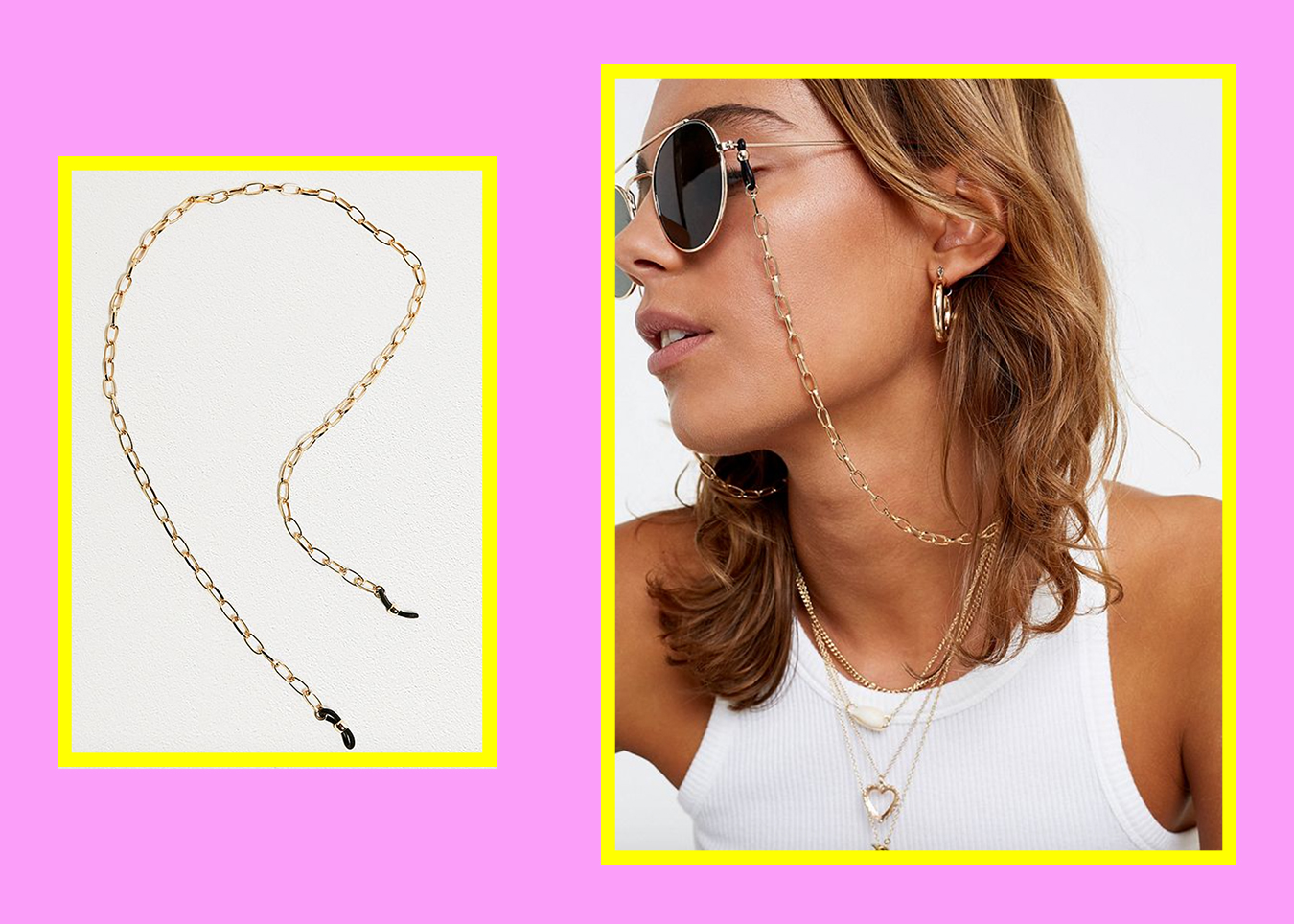 Fotos: Urban Outfitters
Möchtet ihr euch langsam an den Trend herantasten, ist diese Version von Sonnenbrillenketten perfekt geeignet. Die filigranen Stücke sind in Gold oder Silber erhältlich – ganz wie bei klassischen Halsketten. Auch das Design erinnert an unsere liebsten Layering-Pieces. Gibt's zum Beispiel bei Urban Outfitters.
The bigger, the better: Breite Sonnenbrillenketten aus Kunststoff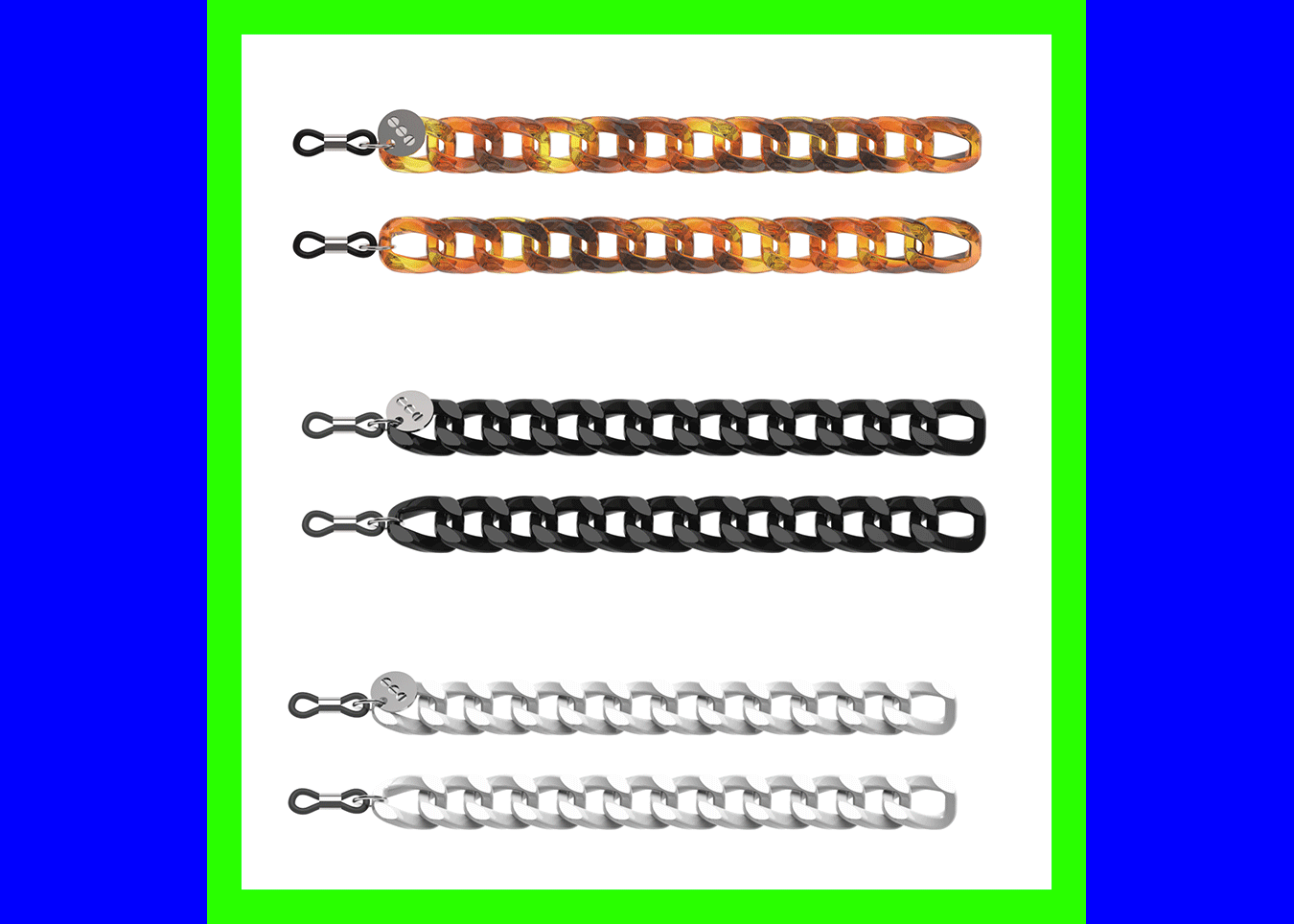 Foto: Komono
Quasi das Gegenstück zu den filigranen Gliederketten bilden diese "Sunglasses Cords" der belgischen Marke Komono. Die großen, aus Kunststoff gefertigten Varianten sehen vielleicht metallisch-schwer aus, doch der Schein trügt: Sie sind angenehm am Hals zu tragen und fast federleicht. Derzeit könnt ihr sie in 3 Farbvarianten ergattern: Schwarz, Weiß und Braun/Gelb.
Auf der Suche nach weiteren Accessoires? Here you go!
A.Human: Diese Accessoires sind wie eine zweite Haut
Handyketten: Der Accessoire-Hype fürs Smartphone
Sag's mit Footwear: Die besten Statement-Socken fürs Frühjahr