Neue Frisur ohne Haarschnitt – so war mein Treatment von System Professional
Eigentlich liebe ich meine Locken – aber besser geht immer. Wie sie gesünder aussehen können, warum auch ohne Schnitt eine neue Frisur entsteht und wie ich das Styling selbst hinbekomme, habe ich im Treatment von "System Professional" erfahren.
"Und, wie viel haben sie abgeschnitten?", lautet die erste Frage. Und dann: "Sieht gut aus, die neue Frisur" – Sätze, die nach einem erfolgreichen Friseurbesuch nicht unbedingt Seltenheit sind (ganz im Gegenteil zum positiv verlaufenen Friseurbesuch an sich, I know). Sie sind aber – ohne jetzt übertreiben zu wollen – die erste Reaktion, als ich an diesem Mittwochmittag ins Büro komme. Nur war ich gar nicht beim Friseur. Also schon, aber meine Friseurin Rosanna hat kein einziges Haar abgeschnitten. Ich hatte ein Treatment von System Man. Und das hat sich nicht nur für den Effekt einer neuen Frisur gelohnt.
Das Lockentrauma
Ich habe Locken und die finde ich schön. Jetzt. Seit Jahren wechsele ich die Frisur in der Hoffnung, dass sich für mich irgendwann ein Klassiker-Hairstyle ergibt, mit dem ich die nächsten Jahrzehnte happily ever after leben kann. Mit meinen Locken habe ich mich bisher aber am meisten anfreunden können. Ich trage sie seit drei Jahren ohne Glätten, großen Föhn-Aufwand oder sonst was. Hier hört der Spaß aber schon auf. Häufig liegen sie nicht so, wie ich gerne hätte und haben mir dank ihrer trockenen Struktur selbst aus engstem Freundeskreis bereits Vergleiche mit Holzwolle oder (als sie noch blond gefärbt waren) Ramen-Nudeln eingebracht. Ja, Ramen. Ernsthaft.
Haar-Steckbrief: Personalisierte Beauty-Range durch EnergyCode
Um ein Treatment, das die Struktur meiner Haare von Grund auf verbessert, würde ich mich also sprichwörtlich reißen. Schließlich gehen solche Vergleiche nicht spurlos an einem vorüber, weshalb schon gefühlt jede zweite Conditioner-Flasche oder jedes Curly-Spray das Innere meiner Dusche gesehen hat. Bei System Professional jedoch wird per gratis EnergyCode-App ein personalisierter Code generiert, der die Produktauswahl genau den Bedürfnissen der Haare anpasst. Bei meiner Ankunft im Hamburger System-Salon Nicolaisen bedeutet das aber erst mal einen kleinen Haar-Striptease. Probleme mit Schuppen? Ja. Haarausfall – der geheime Beauty-Horror vieler Männer, trust me –  leider auch ein bisschen. Trockene Kopfhaut, Ablagerungen? All of the above. Nach einigen Fragen siegt Neugier über Scham und mein persönlicher Code steht. Wer Angst vor Datendrama oder künstlicher Intelligenz hat, darf hier beruhigt sein: Ganz ohne die professionelle Einschätzung der Friseure ginge es dann doch nicht, erklärt mir Rosanna. Sie erweitert meine Code-Palette aus Purify Shampoo, Balance Serum, Hair & Beard Oil und Texturizing Spray deshalb noch um einen Conditioner. Beim Haare waschen sei der das A&O – okay, so weit war ich eigentlich auch schon.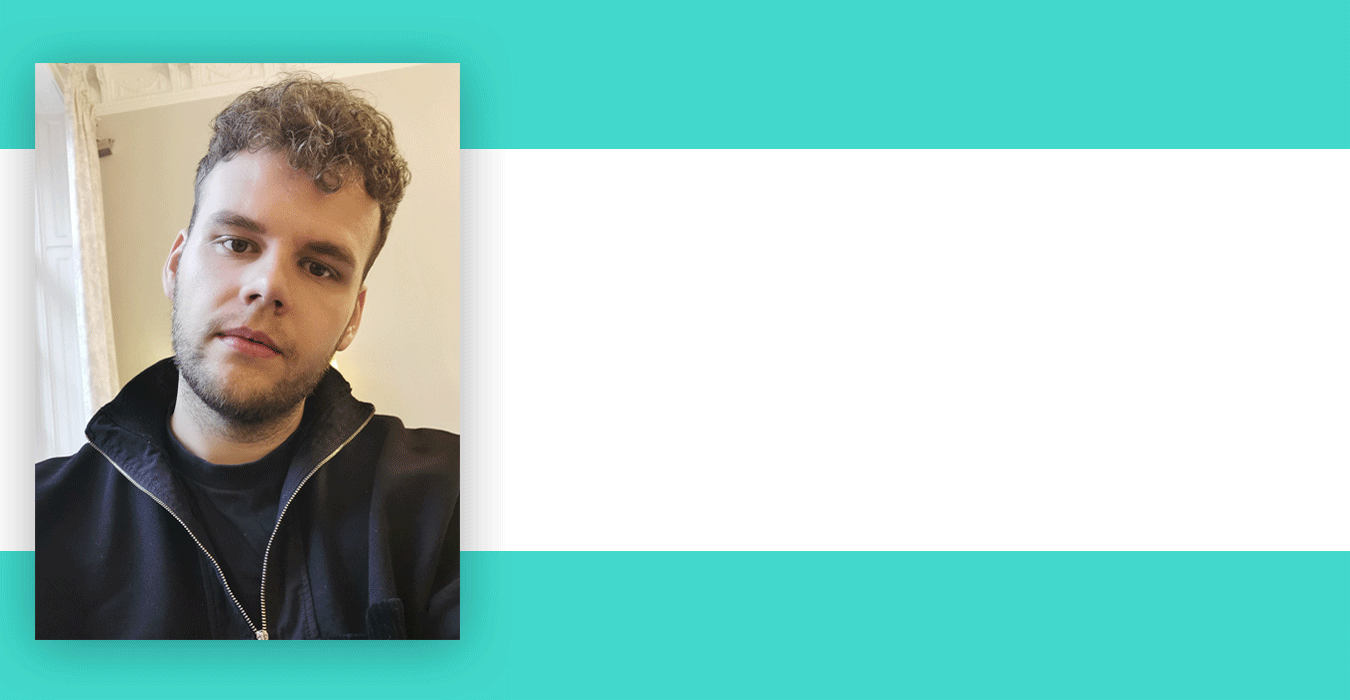 Ein Step pro Produkt: Haarpflege in easy Einzelschritten
Dass mein bisheriges Mix & Match an Produkten aber eben nicht funktioniert, merke ich, als Rosanna nach der ersten Haarwäsche mit dem Pflege-Treatment beginnt. Sie trägt eine Maske mit Energy Shot inklusive Keratin auf, der das Wachstum der Haare aufbauen soll. Damit die Pflege schneller einzieht, lande ich für eine halbe Stunde unter einer Haube mit Wasserdampf. Die habe ich zuhause leider nicht – aber trotzdem bin ich für die heimische Anwendung optimistisch gestimmt. Jeder Schritt ist eigentlich ziemlich easy. Auf die Pflege folgt ein kühlendes Balance-Serum mit Koffein zur Anregung der Haar-Vitalität. Aber nicht nur das: Der kühlende Effekt macht den gesamten Kopf und damit auch mich an diesem Mittwochmorgen ziemlich wach. Im Anschluss folgt das Haar- und Bart-Öl. Dann ein Texturspray – und ich schrecke zurück. In der Vergangenheit haben solche Sprays meinen unpopular Holzwollen-Effekt nur verstärkt. Rosanna aber legt mir neben der Conditioner-Regel noch eine weitere Formel ans Herz: Öl und Texturspray immer zusammen verwenden, niemals trennen. Gecheckt.
Als sie dann den Diffuser-Föhn rausholt, ist das System Man Treatment schon fast vorbei. Mit meinen (ehemals) spröden Locken falle ich übrigens gar nichts so ins Trendbild der normativ männlichen Frisurwünsche. Hier haben sich nach wie vor ein glanzloses Finish und Matte Pastes die Top Spots reserviert. Dafür gehöre ich zu denjenigen, die sich ab Anfang 20 mehr mit der Gesundheit ihrer Haare beschäftigten. Apropos: Am Ende des Treatments sehen meine Locken nicht nur viel gesünder aus, sie fühlen sich fester, dichter und definierter an. Und mal ehrlich, sollte ich die Anwendung auch ganz allein zuhause schaffen, kann ich mir vielleicht sogar den nächsten Schnitt sparen – und in so eine Wasserdampf-Haube investieren.
Bezahlte Kooperation mit System Professional.
Noch mehr Beauty-Revolutionen gibt's hier: 
Back to Basic (Gesichtspflege) – Liebeserklärung an den Waschlappen
Braid Babes: In der "NYA Braids Bar" ist Kunsthaar Bindeglied für Female Empowerment
Fast Nails: Schöne Nägel in 5 Minuten, ja das geht!