Lady Gaga hat "Ja" gesagt, Miley Cyrus slayed auf dem Catwalk & eure exklusive Einladung zu DEM Mode-Event: Die Fashion News der Woche
Lady Gaga zeigt uns stolz ihren Verlobungsring, Miley Cyrus ihr Six-Pack und Tommy Hilfiger, wie Modenschauen im Jahr 2020 funktionieren. Das sind die Fashion News der Woche!
Nicht verpassen: Am Sonntag um 21 Uhr könnt ihr die TOMMYNOW Fashion-Show live verfolgen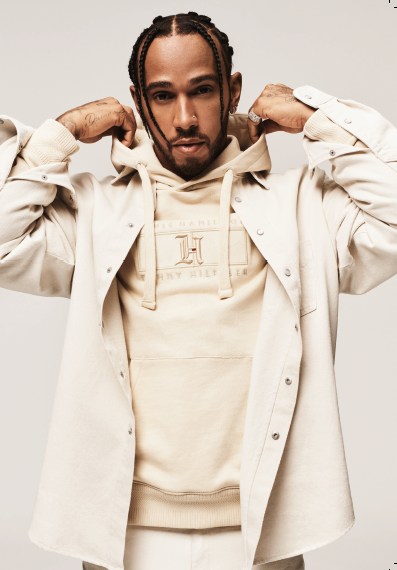 Foto: PR
Ihr habt am Sonntag ein Modedate: Um 20 Uhr Londoner Ortszeit (also bei uns um 21 Uhr) findet das TOMMYNOW Sustainable Spring 2020 Runway-Event von Tommy Hilfiger in der legendären Galerie Tate Modern statt. Auch ohne Front-Row-Ticket könnt ihr ganz nah dran sein, denn auf dem Instagram-Profil von Tommy Hilfiger und auf der offiziellen Webseite wird das große Fashion-Spektakel live übertragen. Ein weiterer Grund einzuschalten: Die Show ist gleichzeitig das exklusive Debüt der vierten TOMMYXLEWIS Collaborative Collection. Die Kollektion stellt nachhaltige Innovationen und recycelte Materialien in den Mittelpunkt. UK-Radiomoderator Roman Kemp und Model Jada Sezer begleiten den diesjährigen Livestream und wir hoffen insgeheim darauf, dass sich auch der sechsmalige FIA Formel-1-Weltmeister und Markenbotschafter Lewis Hamilton blicken lässt *fingers crossed*. Ihr seht schon, euer Modedate am Sonntag wird HOT.
Miley Cyrus und ihr Six-Pack slayen auf dem Marc Jacobs Laufsteg
Sieh dir diesen Beitrag auf Instagram an
She made us smile(y) again: Auf der New Yorker Modewoche hat uns Überstar Miley Cyrus auf dem Laufsteg von Marc Jacobs in der Park Avenue Armory völlig vom Hocker, pardon der faulen Haut, gehauen. Denn wer sich den Auftritt ansieht und damit ihren durchtrainierten Bauch, in dem steigt direkt das Bedürfnis nach Sit-ups auf. Aber genug Work-Out Talk. Reden wir lieber über ihren Look, der so gar nicht an den ihres Laufsteg-Debüts bei Jeremy Scott im Jahr 2014 erinnerte. Diesmal stolzierte Miley statt im bunten Partyhütchen-Look in einem sexy schwarzen BH-Top, einer schwarzen Anzughose, einem Zebra-Mantel und XXL-Fake-Leder-Handschuhen über den Laufsteg. Eigentlich ist es nicht überraschend, dass Marc Jacobs ausgerechnet sie als Stargast auserwählte, denn Miley gilt schon seit Jahren als eine seiner größten Musen – und die mediale Aufmerksamkeit, die seine Show dadurch auf sich zog, hat ihm bestimmt auch ganz gut gefallen. Supermodels wie Karlie Kloss, Gigi oder Bella Hadid hat sie jedenfalls ganz schön in den Schatten gestellt. Miley, wir haben heute definitiv ein Foto für dich.
Traut euch den Heiratsantrag zu machen: Mode-Aktivistin Bea Åkerlund launcht die dafür passende Schmuck-Kollektion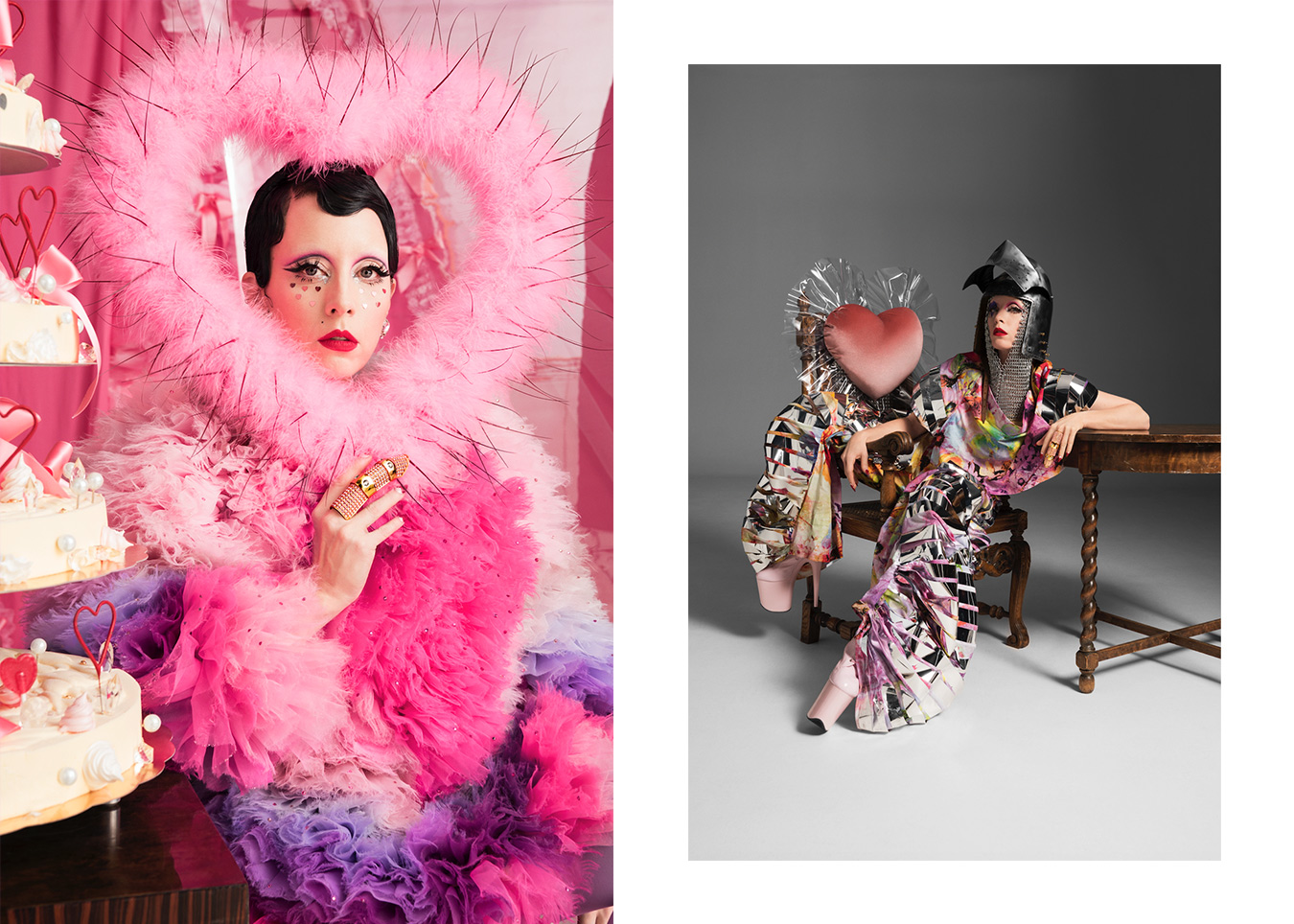 Fotos: PR
Aufgrund von sozialen Konventionen möchten einer Umfrage zufolge nur 4% der Frauen in heterosexuellen Beziehungen selbst den Heiratsantrag machen. Auf diese und andere Traditionen haben Mode-Aktivistin Bea Åkerlund mal so gar keinen Bock mehr. Zu veraltet, zu sexistisch und zu langweilig. Åkerlund hat schon mit Stars wie Beyoncé und Madonna zusammengearbeitet.
Sieh dir diesen Beitrag auf Instagram an
Um zum Umdenken anzuregen bringt sie jetzt in Kooperation mit dem Shopping-Anbieter Klarna eine limitierte Schmuckkollektion mit zwei maßgefertigten Verlobungsringen heraus – den "Knight Finger" und "Unification Ring". Lady Gaga ist dem Aufruf #GetWhatYouLove bereits gefolgt und erklärt stolz: "Ich habe beschlossen, zu mir selbst "Ja" zu sagen und trage diesen Ring heute mit Stolz, um mich und alle anderen daran zu erinnern, dass die einzige Erlaubnis, die du zum Lieben brauchst, aus deinem Inneren kommt". Na, auf den Geschmack gekommen? Beide Ringe sind aus goldenem Vermeil hergestellt. Der "Knight Finger"​ ist zusätzlich mit über 250 Zirkonia-Steinen besetzt. Das zweite Modell ist mit einem kristallenen, würfelförmigen Zirkonia-Stein versehen. "Sei selbst der Ritter in der schillernden Rüstung", ruft Åkerlund damit auf – und das ist mit diesen Schmuckstücken gar kein Problem mehr. Alle Erlöse aus dem Verkauf der Ringe werden an die gemeinnützige Frauenhilfsorganisation Dress to Success gespendet. Wer das supporten will, kann die Kollektion ab sofort hier ergattern.
We miss you, Karl: The Lagerfeld Legacy
Fotos: Lyst
Fast ein Jahr ist es nun her, dass Modezar Karl Lagerfeld einer jahrelangen, von ihm selbst aber geheim gehaltenen Krebserkrankung erlag. Angesichts seines ersten Todestages erinnert sich nicht nur die Modewelt an das Vermächtnis des Designers, auch bei der Oscar Verleihung zollten Stars wie Billie Eilish, von Kopf bis Fuß in Custom Chanel gekleidet, dem Verstorbenen Respekt. Denn neben seines unverkennbaren ästhetischen Vermächtnisses – immerhin war er für die Kreation zahlloser ikonischer Pieces wie der Tweetjacke für das Traditionshaus Chanel sowie die Neuauslegung von Fendi verantwortlich – hat Lagerfeld zahlreiche junge Talente gefördert und Newcomer-Models zu globalen Musen erhoben. Dass das Echo von Lagerfelds Tod über die Modewelt hinaus zu hören war, ist unumstritten und beweist die enorme Strahlkraft des gebürtigen Deutschen. You will be dearly missed, Karl!
Wie sich Lagerfelds Tod auf die von ihm am stärksten geprägte Traditionsmarke ausgewirkt hat, untersuchte kürzlich die Modesuchmaschine Lyst. Seit Februar letztens Jahres liegt die kreative Leitung bei der Französin Virginie Viard. Sie gilt als eine von Karls Lehrlingen der ersten Stunde, denn bereits im Jahr 1987 kam sie als Praktikantin zu Chanel. Heute führt sie sein Vermächtnis weiter – und das mit großem Erfolg. Seitdem sie das Pariser Haus leitet, ist die Nachfrage um ganze 33 Prozent gestiegen. Zu den umsatzstärksten Pieces gehören neben der "Classic Jumbo Double Flap Bag" in schwarz auch Kreationen von Viard, wie beispielsweise das "CC Sneaker" Modell aus Wildleder und Stoff. Karl ist sicher stolz auf seine Nachfolgerin! 
Text: Kristin Roloff & Martyna Rieck
Die Fashion News der letzten Wochen:
Coming-of-Age-Gefühle und Homophobie bei Tom Ford: Fashion News der Woche
Comme des Garçons Chaos, Karo-Print und "Koffer packen": Fashion News der Woche
Hoermanseder-Show mit Python, Surprise-Konzert & monatliche Sneaker-Drops: Fashion News der Woche