Go Denmark: Diese drei Newcomer gehören in eure Playlist
Es wird Zeit für ein Musik-Update aus dem Norden: Dänemark ist der neue Hot-Spot für  Musik-Geheimtipps. Wir sind für euch nach Kopenhagen geflogen und haben drei Newcomer mal genauer unter die Lupe genommen. Dürfen wir vorstellen: Vera, Ellis May und School of X.
Vielleicht hat MØ den Weg gebahnt – seitdem das dänische Pop-Girl den Sprung aus der Indie-Ecke in den Mainstream geschafft hat (gerade am Wochenende hat sie ein Set beim Coachella gespielt) ist der südlichste Punkt Skandinaviens wieder auf dem Radar der internationalen Musik-Landschaft erschienen. Aber MØ ist längst nicht alles: In Kopenhagen stehen eine ganze Reihe cooler Newcomer-Acts in den Startlöchern, deren Tracks versprechen, auch außerhalb der City zu großen Hits zu werden. Drei davon haben wir nach dem Eurosonic Norderslaag Festival im Januar besucht und mal genauer unter die Lupe genommen – City-Insider-Tipps inklusive.
Vera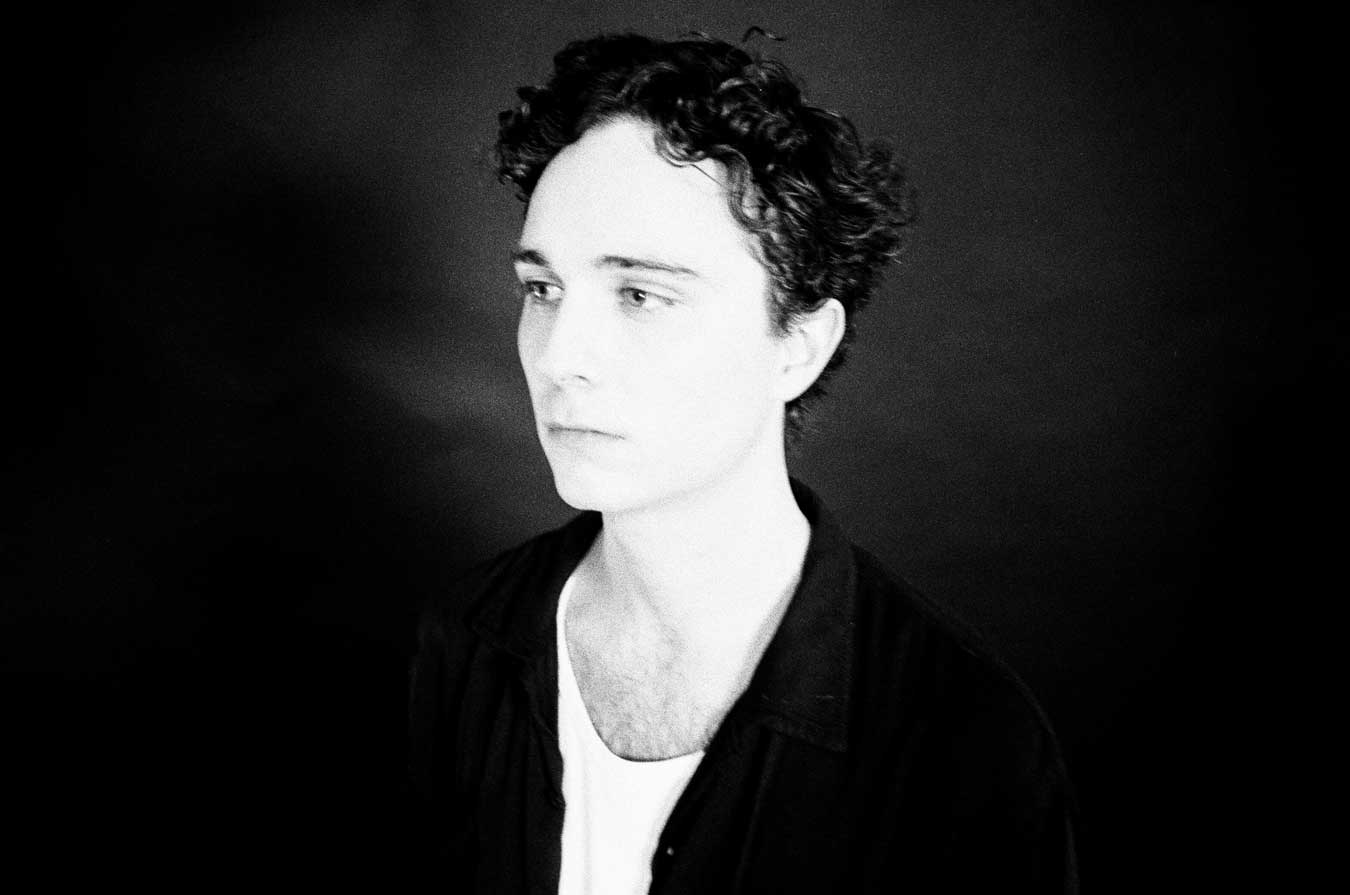 Bild: Thorbjørn Kragh 
Eigentlich ist die Nørrebrogade eine ziemlich unspektakuläre Straße. Links rauschen Fahrräder aneinander vorbei, rechts wartet ein Pärchen vor dem Eck-Café auf einen freien Tisch. Rote Backsteinhäuser klemmen sich zwischen bröckelnde Bauten voller Graffiti, die Stromkästen sind mit Plakaten vollgekleistert. Wer kann da schon ahnen, wie viel künstlerisches Potential sich hinter den Türen eines grünen Reihenhauses verbirgt? Hinter dem Eingangstor, zwei Treppen rauf und durch die Tür im zweiten Stock findet sich hier das, was der moderne Hipster unter "Kollektiv" versteht. Quasi eine echte Musik-WG. Hier wohnt unter anderem William Asingh, der mit seinem Soul-R'n'B-Projekt "Vera" als Producer schon auf der Liste sämtlicher Musik-Insider gelandet ist. Neben Vera produziert William auch für Künstler wie – natürlich – MØ oder die Pop-Band Off Bloom. Sein eigener Stil ist aber ein Mix aus Sade-inspiriertem Saxophon-Vibe, Soul der 90er, Südsee-Gitarren und modernen elektronischen Sounds. Klingt wild, funktioniert aber. Wie? Zeit für ein Gespräch am Wohnzimmer-Tisch.
Ein anderes Magazin hat eure WG hier mit Andy Warhols "Factory" verglichen. Würdest du dem zustimmen? 
Nein, das hier ist einfach unser Zuhause. Ist aber ein netter Vergleich.
Ihr seid ein bisschen wie eine Familie, ward auch gerade zum Teil auf "Fam-Tour". Wie funktioniert das, wie beeinflusst ihr euch?
Wir verbringen extrem viel Zeit miteinander und arbeiten in den verschiedensten Konstellationen. Ich habe schon ein bisschen was mit Rasmus von School of X gemacht, dann wieder etwas mit MØ außerhalb der WG, und Rasmus ist ja wiederum der Drummer von MØ. Dann war die Band Off Bloom hier, aber die wohnen hier eigentlich gar nicht. Es gibt keine Regeln und Zwänge. Hier in der Wohnung leben auch einige, die gar nicht miteinander arbeiten. Einer meiner Mitbewohner war mal mein Manager, ist das aber auch nicht mehr.
Bei skandinavischer Popmusik denkt man gerne mal schnell an Schweden. Warum muss sich Dänemark dahinter nicht verstecken?
Hm, eigentlich ich liebe schwedisches Songwriting, ich bewundere, wie sie das aufrecht erhalten. Ich glaube in Dänemark gab es lange das Problem, dass viele Künstler sich nicht als "die Besten" gesehen und sich mit Acts aus Großbritannien und Schweden verglichen haben. Deshalb hatten wir dann die dänische Version von Coldplay, die dänischen U2, und so weiter. Heute haben wir mehr Selbstbewusstsein – wir  Dänen sind mittlerweile sehr frei und locker im Umgang miteinander und dieser "Free Spirit" hat auch seinen Einfluss. Meine Freunde und ich machen seit 10 Jahren Musik und hatten jetzt einfach Glück, dass es bei so vielen von uns so gut läuft. Ich glaube nicht, dass das speziell was mit Dänemark zu tun hat, obwohl ich Kopenhagen sehr liebe.
Angeblich ist das ganze Vera-Projekt ja von dänischen Serien der 90er inspiriert. Passen zum Sound tut das ja aber nicht.
Ich habe meine EP gerade zur der Zeit produziert, als ich mir all diese Serien noch mal reingezogen habe. "Taxa" zum Beispiel handelt von einem Taxifahrer aus der Arbeiterklasse, der die Geschichten seiner Fahrgäste erlebt, egal, ob sie nun reich, arm, betrunken oder nüchtern sind. Die Musik ist super. Und dann gab's noch diese Crime-Serie mit Mads Mikkelsen, "Rejseholdet", da geht's um eine Special Unit der dänischen Polizei. Die Titelmelodie ist vom gleichen Komponisten.
Auf Facebook hast du geschrieben, dass dein neuer Song "Diamonds" das Poppigste ist, was du bis jetzt gemacht hast. Was ist anders im Vergleich zu den Songs auf deiner EP?
Die Energie! Der Song ist sehr euphorisch, die Drums sind härter. Auf der EP ist alles sehr "leicht". Und der Refrain – auch den haben Off-Bloom gemacht – ist einfach so Pop.
Im zugehörigen Video kommen deine Freunde, deine feste Freundin und deine kleine Schwester vor. Ist es dir wichtig, vor allem mit deinem "Inner Circle" zu arbeiten?
Total! Diese Leute definieren dich ja. Und dann muss man diesen einen Tag, den man für das Musikvideo Zeit hat, irgendwie nutzen – warum soll man sich da nicht mit ein paar netten Leuten umgeben?
Williams Top-Spots in Kopenhagen: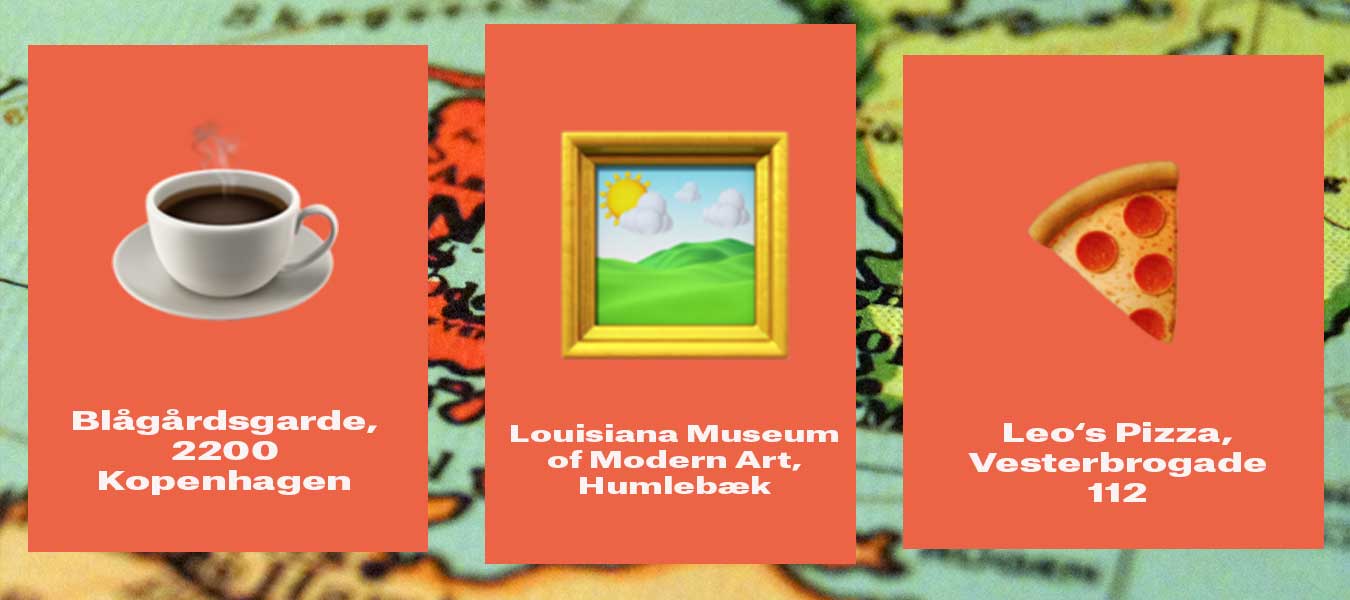 "Die Blågårdsgarde mit ihren vielen Cafés und Shops ist super – jeder auf dieser Straße macht den Eindruck, als wäre er oder sie glücklich, hier zu sein. Das Louisiana Museum of Modern Art ist architektonisch besonders toll und eines der besten Museen für moderne Kunst überhaupt – aber es liegt 35 Kilometer im Norden von Kopenhagen. Und ich liebe Leo's Pizza an der Vesterbrogade – es ist zwar nur ein Take-Away, aber hier gibt's die beste Pizza, die ich je gegessen habe".
School of X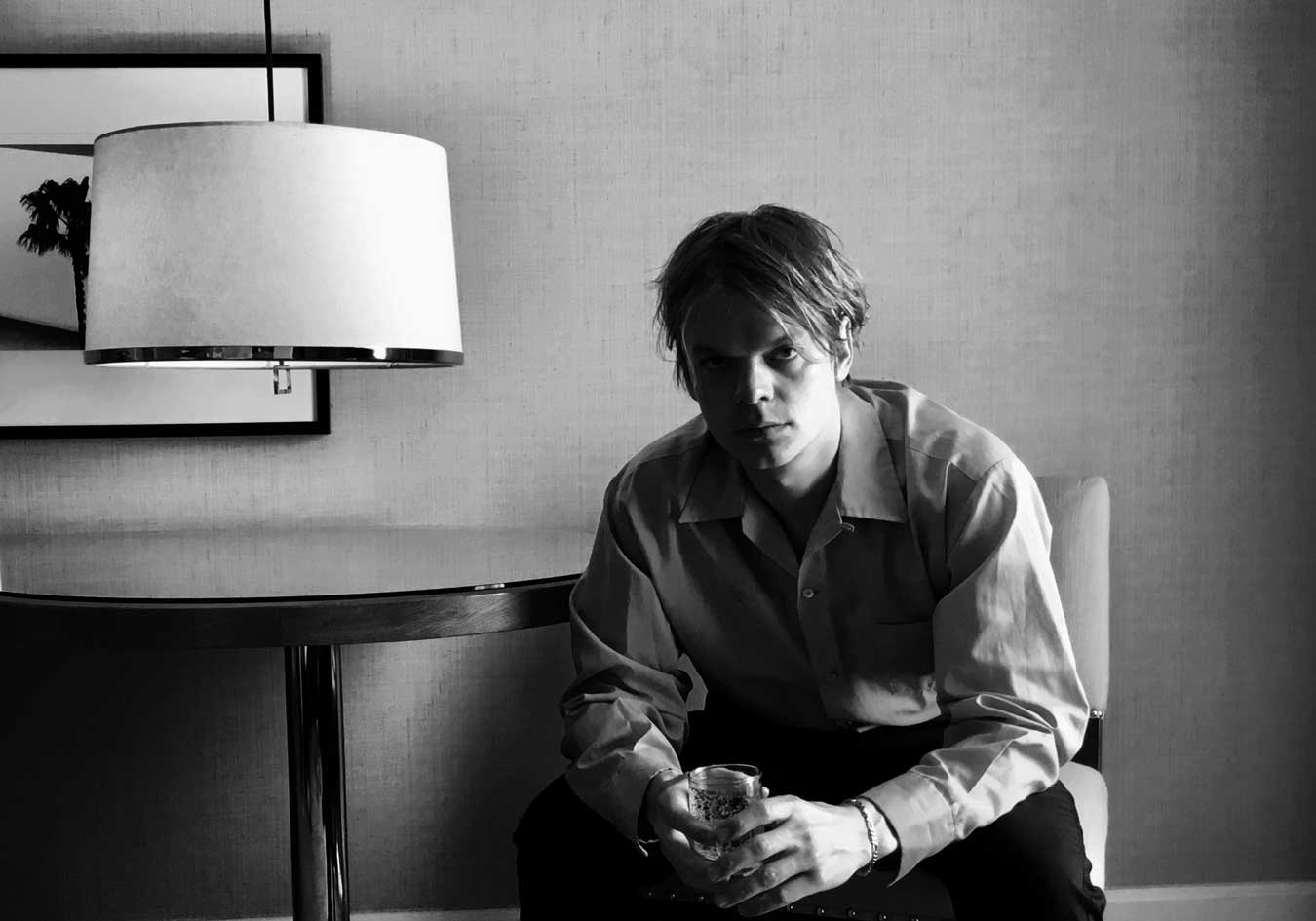 Auch Rasmus wohnt an der Nørrebrogade, sein Nachname steht sogar als einziger an der Klingel. Viel Zuhause ist der Drummer aber nicht, gerade gibt er schließlich MØs Beats beim Coachella vor. Seit Jahren tourt er als Schlagzeuger und Set-Installateur neben ihr auch für Acts wie Major Lazer. Rasmus Freundin ist übrigens ebenfalls eine Newcomerin – die dänische Popsängerin Soleima hat mit uns bereits im Januar über Dänemark und seine Musikszene gesprochen. Und da war ihr Boyfriend natürlich auf Platz 1 der Geheimtipps: Dessen Herzblut steckt nämlich eigentlich in seinem Solo-Projekt School of X. Damit distanziert er sich unabsichtlich von den Pop-Klängen seiner Kollegen und findet im Kollektiv von William & Co. eine kleine, ganz eigene Nische. Seinen eigenen Stil definieren will Rasmus aber nicht, wie er uns im Interview verrät.
Wie unterscheidest du deine Arbeit als School of X und andere Künstler? Ist das eine die Leidenschaft und das andere der Job?
Die Projekte unterscheiden sich total. School of X ist aber genau das, was ich wirklich machen möchte, weil das einfach ich bin. Alles, was unter dem Namen erscheint ist etwas, das ich selbst gemacht habe und mir viel bedeutet. Ich liebe Karens (MØs) Musik trotzdem und es macht mir Spaß, mit ihr auf Tour zu sein. Mittlerweile fühlt sich das schon fast wie Urlaub an. Wenn ich zuhause bin, arbeite ich Tag und Nacht an School of X.
Dein Künstlername wurde von einem rebellischen Kunst-Kollektiv aus den 70ern inspiriert. Sie haben sich damals gegen die klassischen Kunstschulen aufgelehnt. Siehst du Parallelen zwischen diesem Kollektiv und eurer WG an der Nørrebrogade?
Ja, das könnte man schon so intepretieren. Mein Bandname hat aber weniger mit den Figuren des damaligen Kollektivs zu tun, als viel mehr mit ihrer Philosophie. Damals konnte einfach jeder seine Kunst produzieren und alles drehte sich um Fortschritt. Es gab keine Anmeldungen, keine Bewerbungsverfahren wie an der Royal Art School. Ich fand dieses Konzept spannend: Es geht ums Lernen und darum, dass man sich entwickelt, und das alles in einem offenen Rahmen. Mich hat es fasziniert, dass das Kollektiv es damals in eine Art Manifest gepackt hat. Auf eine gewisse Art und Weise könnte man vielleicht sagen, dass es in unserem Kollektiv dasselbe ist, aber dann auch wieder nicht: Wir sind einfach nur ein paar Freunde, die sich gegenseitig unterstützen, aber uns geht es auch um Offenheit und Fortschritt. Es geht darum, dass man tut, was man liebt. Da ist nichts Politisches dahinter.
Wie genau unterstützt ihr einander?
Erst einmal wohnen wir zusammen, was bedeutet, dass wir ständig miteinander kommunizieren. Bis vor zehn Minuten zum Beispiel hat William schon den ganzen Morgen über Musik gemacht. Ich kann also die ganze Zeit den Song hören, an dem er arbeitet. Als er an seiner Debütsingle "In and Out of Love" gebastelt hat, hab ich ein halbes Jahr lang das Saxophon darin von nebenan mitbekommen. Also reden wir natürlich die ganze Zeit über unsere Musik. Gestern Abend aber kam er vorbei, um mal kurz über's Business zu sprechen – das ist auch mal schön, wenn man sonst den Kopf voll von Musik hat.
Gibt es manchmal trotzdem Neid?
Für mich  nicht, weil was ich mache, ganz anders ist als das, was Soleima oder William mit seinem Projekt Vera machen. Ich spiele das gerade mal gedanklich durch…ich glaube, es wäre okay, wenn sich jemand von uns so fühlen würde. Mich macht es erst einmal happy, wenn meine Freunde erfolgreich sind. Vor allem, weil ich weiß, wie viel eine einzelne Person auf sich genommen hat, um dorthin zu kommen. Ich glaube, wenn man davon nichts weiß und die ganzen Hindernisse nicht kennt, dann könnte man schon neidisch sein. Ich sehe es aber nicht so, dass jemand über Nacht erfolgreich wird, sowas ist mehr wie ein fließender Prozess.
Welche Stile haben deine Musik beeinflusst?
Ich hab eigentlich alle Stile ausprobiert, aber mein jetziger Sound ist irgendwie hängen geblieben. Ich bin schon von Hip Hop inspiriert, hab aber auch viel Noise Rock gemacht, also ist es irgendwie eine Kombination aus beidem. Am Anfang habe ich viel Pavement und Dixies gehört, dann viel Noise-Zeug, My Bloody Valentine, und dann jahrelang Hip Hop. Alle Songs meiner EP hatten Anfangs deshalb viel Drums, aber als ich sie fertiggestellt habe, habe ich die alle wieder gelöscht und neu angefangen. Man sagt ja auch, dass sich ein guter Song dadurch auszeichnet, dass man ihn nur von einem Klavier begleitet singen kann. Dann habe ich die Drums neu aufgenommen und es hat gut geklappt. Man könnte sagen: Die Songs bauen auf Beats auf, ohne sie zu haben.
Rasmus Top-Spots in Kopenhagen: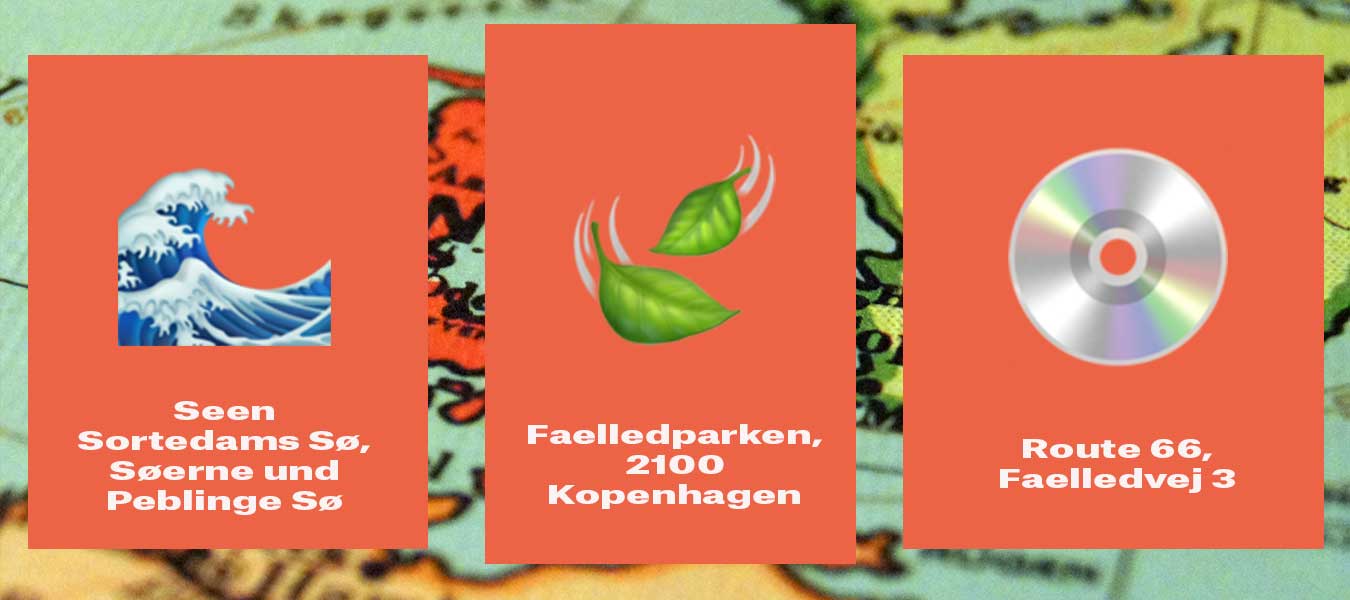 "Ich mag die Seen Sortedams Sø, Søerne und Peblinge Sø – hier gehe ich jeden zweiten Morgen joggen. Der Park Faelledparken eignet sich super für einen Spaziergang, hier gehe ich immer wieder hin, wenn ich nach Hause komme. Und ich kaufe zwar aktuell keine Platten mehr – der Shop Route 66 um die Ecke bei uns hat aber eine coole Auswahl".
Ellis May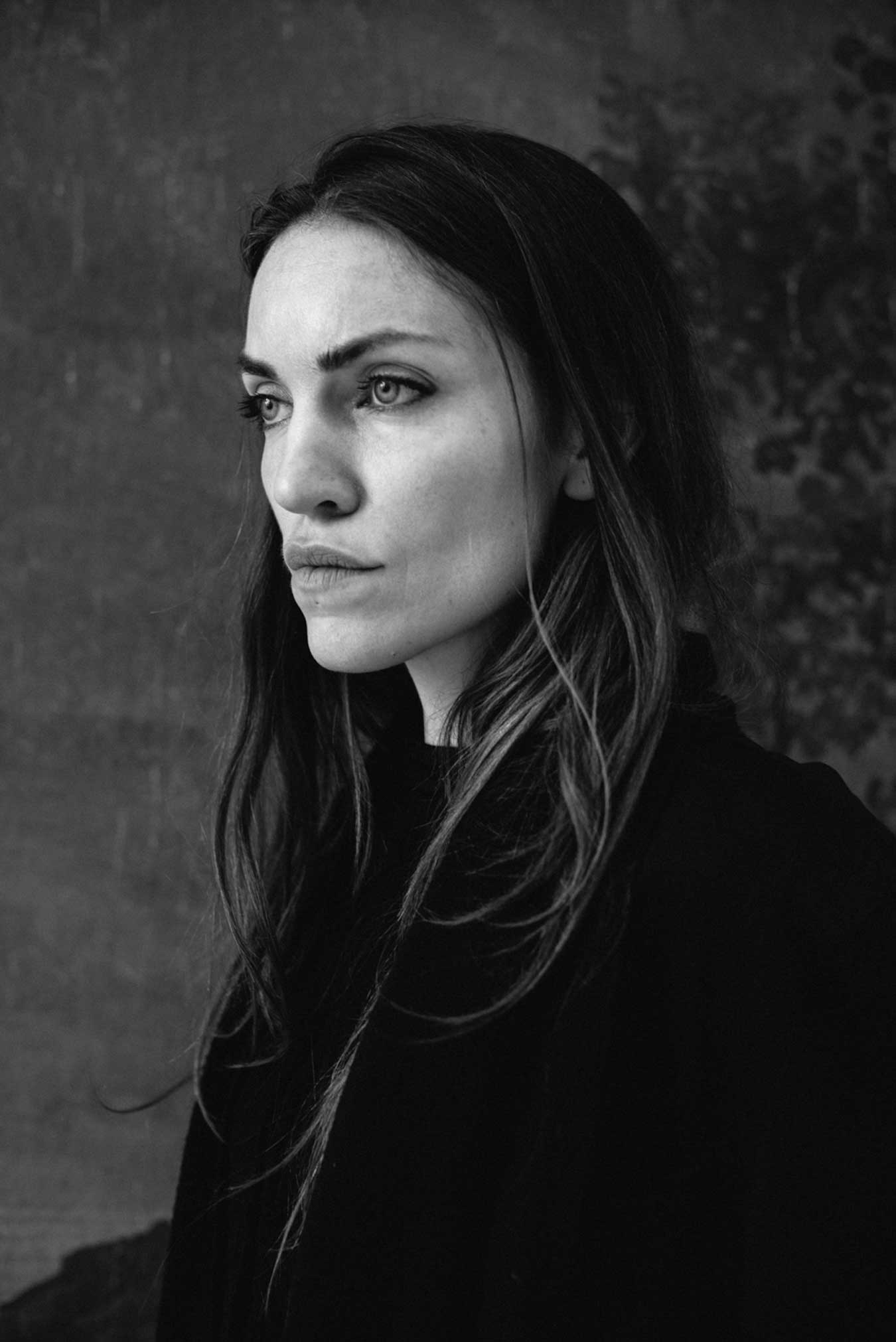 Bild: Frederike Wetzels
Sophia Maj aka Ellis May ist zwar kein Part der Musik-WG, gehört aber trotzdem zu den vielversprechenden Newcomern der dänischen Hauptstadt, vor allem, weil auch sie ihre ganz eigene Richtung einschlägt. Die Dänin stammt gebürtig mitten aus dem Nirgendwo und ist deshalb noch immer total naturverbunden. Das wird vor allem in ihren düsteren, moody Songs deutlich. Zu ihren eigenwilligen Sounds hat auch Ellis Zweitjob in der Filmmusik-Szene beigetragen. Klar, dass wir da mal über Musikvideos sprechen müssen – und darüber, warum Bonsai-Bäume eine Inspiration dafür sind.
Inwiefern beeinflusst deine Arbeit an Film-Soundtracks deine Songs?
Ich arbeite nebenbei immer an solchen Projekten – auch jetzt noch wo ich auf der Bühne stehe. Gerade sitze ich an einem Film fürs kommende Jahr, dafür haben wir zuletzt zum Beispiel viel mit Trompeten experimentiert. Eigentlich bin ich ziemlich froh, dass ihr die Ergebnisse nicht hören könnt, das war nämlich eine Spur zu experimentell. Ich hab dann quasi in die Trompete gesungen – und auf solche Ideen wäre ich nie gekommen, wenn ich nicht an der Filmmusik gearbeitet hätte.
Thema Visuals: Welches Musikvideo musst du noch drehen, welche Inspiration noch verfilmen?
Bonsai-Bäume! Okay, damit meine ich jetzt nicht, dass ich solche Bäume in meinen Videos haben will, aber mir gefällt der Gedanke, wie man ihre Form genau kontrollieren und bestimmen kann. Oder auch die Bäume auf dieser Allee, an der wir gerade sitzen, auch die sind extra so geformt worden. Außerdem liebe ich alte Parks und Gärten.
Deine Videos und die Musik erinnern uns ohnehin viel an Natur und Landschaften. Ist auch das eine Inspiration?
Das freut mich so sehr! Ich bin ein totaler Naturmensch. Ich wurde mitten im Wald geboren und bin dort auch aufgewachsen. Ich bin also den ganzen Tag zwischen Bäumen und am Strand rumgelaufen, neben mir nur mein Hund. Deshalb macht mir auch die Entwicklung der Umwelt sorgen. Meine Naturbesessenheit wird also nicht aufhören, sondern eher noch schlimmer werden.
Du hast mal gesagt, deine Musik sei vor allem von Intuition gesteuert. Worüber kannst du trotzdem nicht die Kontrolle verlieren?
Das Singen ist bei mir irgendwie kontrolliert. Außerdem führt alles immer zu den Lyrics hin, die bedeuten mir definitiv am meisten. Wenn ich das Gefühl habe, dass die Lyrics gezwungen sind, hasse ich die Songs. Das kann ich einfach nicht. Was ich singe muss ja nicht unbedingt wahr sein, aber ich muss mich selbst darin erkennen. Nicht einfach nur darauf achten, ob es sich reimt oder nicht.
Du hast auch gesagt, die Welt brauche immer noch mehr Musik – wie genau sieht dein Beitrag dazu aus?
Ich glaube, unser Feld muss einfach noch vielfältiger werden. Es gibt bestimmte Songs, die sind so emotional, dass es sich anfühlt, als würde einem die Haut vom Gesicht gerissen. Einfach wild. Solche Erfahrungen will ich auch machen – ich bin zwar noch nicht dort, aber das ist das Ziel. Ich will keine Hintergrund-Musik machen, keine Songs, die man einfach "mag", sondern die Menschen berührt, ob sie sie jetzt lieben oder nicht.
Ellis Top-Spots in Kopenhagen: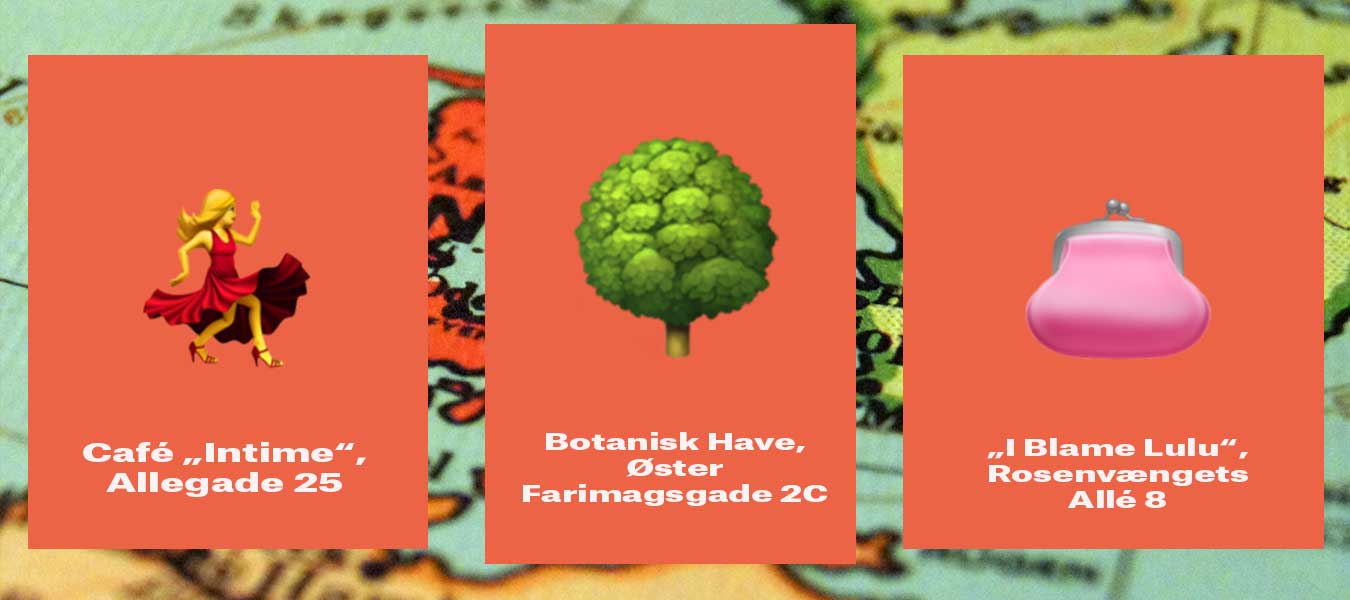 "Ich habe eine zeitlang im Cafe "Intime" gearbeitet, das ist tatsächlich einer der ältesten Gay-Clubs der Stadt, den gibt es schon seit den 20ern. Es gibt dort einen großen Flügel, die Wände sind rot, die Sofas grün, sie haben einfach alles gemischt. Außerdem liebe ich den botanischen Garten. Aber eigentlich sind alle Parks in Kopenhagen umwerfend. Und ich mag Second-Hand-Shops sehr gerne. Vielleicht "I Blame Lulu", das ist Luxus-Second-Hand-Store."