Street Wear trifft auf Street Art: Wir haben mit den Künstlern von House of Vans gesprochen
Kreativität hat viele Gesichter – und im "House Of Vans" kann man sie kennenlernen. Die Street-Wear-Marke verwandelt das Ewerk Berlin vom 29. bis 31. März in ein buntes Kulturzentrum mit dem Spirit von Vans "Off The Wall": Der Eintritt ist frei, doch das Angebot vielfältig. Wir reden hier über eine Welt aus Musik, Action-Sport und Straßenkultur. Ja, und eben jede Menge Kunst. Mit dabei sind Illustratorin Lucy Bohr und Street-Artist El Bocho. Erzählt doch mal, was inspiriert euch?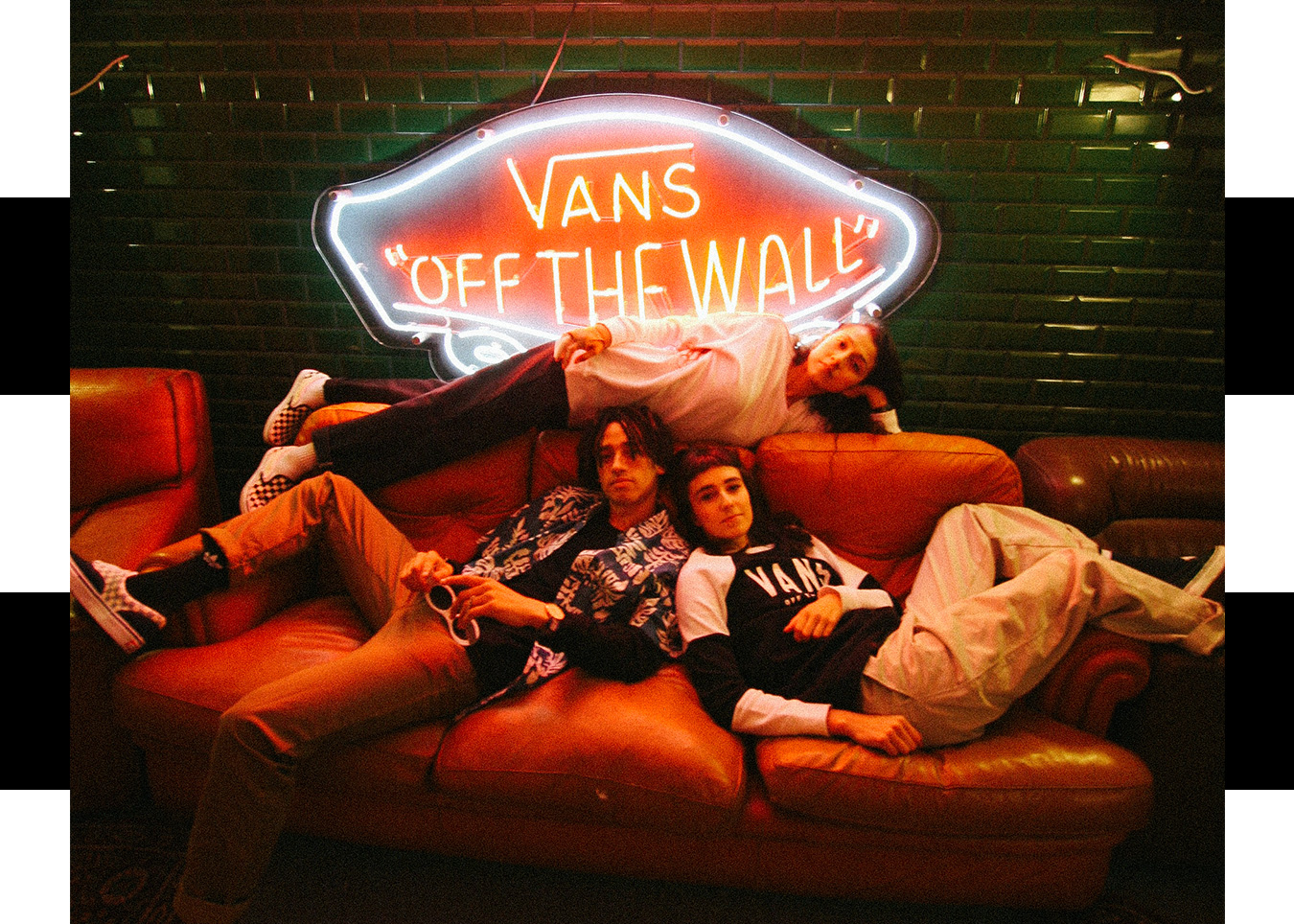 Beim Fun-Wochenende wird es unter anderem Installationen und Workshops geben und einige der besten Berliner Künstler*innen sind live vor Ort. Dabei sind zum Beispiel Superblast, Lucy Bohr, Herr von Bias, El Bocho und Dexter. NYLON hat sich die Gästeliste der Kreativen genau angeschaut und sich vorab mit zwei von ihnen unterhalten, die für ihre besonderen Darstellungen von Frauen bekannt sind. Eine Frage, zwei Künstler-Antworten – das könnte interessant werden. Let's go!
Wieso seid ihr Teil von "House of Vans"?
Lucy Bohr: Meine Illustrationen greifen abstrakte Elemente und Charaktere auf, die sich im urbanen Umfeld befinden. Skateboarding, Fashion und Musik spielen eine große Rolle.
El Bocho: Weil es sich nach einer guten Party anhört. Ich kriege sicher irgendwie paar "free Drinks"…:-)
Wie passen Street-Art und Street-Wear zusammen?
El Bocho: Jede Subkultur hat ihren Stil an dem man sie erkennt. Zu meiner Graffiti-Zeit habe ich jedem auf die Schuhe geschaut und nach Farbspritzern gesucht. Ein gemeinsamer Style stärkt jede Szene und lässt Verbindungen schneller zu.
Lucy Bohr: Beide transportieren eine Nachricht und beeinflussen sich gegenseitig. Durch Kunst und Mode drücke ich meine Persönlichkeit aus, und gebe der Kreativität Zugang nach Außen.
Was inspiriert euch für eure Kunst?
Lucy Bohr: Wenn ich zeichne, sitze ich oft in Cafés und beobachte Menschen, die vorbeigehen. Manchmal ergibt sich so beispielsweise eine Farbkombination. Musik und Fashion sind auch eine Inspiration.
El Bocho: Das sichtbare und versteckte Kommunizieren, welches immer eine Auswirkung auf unser Leben im urbanen Raum hat.
Welche Message haben eure Werke?
El Bocho: Ich arbeite an sehr unterschiedlichen Projekten. Die Arbeiten können politisch, sozialkritisch, vergnüglich oder nur beobachtend sein. Bei meinen Portraits geht es um die Bedingungslosigkeit der Jugend, welche wir im Alter verlieren.  Der Verlust der Romantik bedingt durch unser Erwachsenwerden.
Lucy Bohr: Ich bilde gesichtslose Individuen ab, die Teil urbaner Kulturen sind. Durch die Anonymität der Charaktere hat der Betrachter die Möglichkeit, sich selbst in die Rolle hineinzuversetzen. Ich zeige starke Persönlichkeiten, die inspirieren sollen sich selbst zu behaupten.
Ihr bildet immer wieder Frauenfiguren ab – welches Frauenbild möchtet ihr im Allgemeinen darstellen?
Lucy Bohr: Frauen sind unglaublich stark. Ich stelle Frauen dar, die unabhängig sind und sich selbst verwirklichen wollen.
El Bocho: Für mich handelt es sich meist um die Vorstadtmädchen. Sie sitzen tuschelnd an der Kellertreppe und sehen nicht die Probleme von morgen. Sie suchen und erfinden die Romantik jeden Tag neu. Die Arbeiten sind aber so offen gehalten, dass jeder Betrachter seine eigene Geschichte finden kann. Mal ist man der Betrachter, mal das Gegenüber oder die Hauptfigur selbst.
Was ist euer liebstes Werk und warum?
El Bocho: Es gibt zu vielen Arbeiten sehr spannende Geschichten. Nachts läuft eben nicht immer alles so glatt wie gedacht. Der Ort und die Zeit ist für mich oftmals wichtiger als das Bild selbst. Die Arbeit ist nur eine temporäre Installation im öffentlichen Raum. Die Geschichten dahinter bleiben bestehen.
Lucy Bohr: "Boys" – Eine minimalistische Männergruppe, die in einer unklaren Position verharrt, aber vor allem durch die Farbwahl hat es eine besondere Wirkung. Ich selbst mag Kunstwerke, vor denen ich stehen bleibe und mir nicht sicher bin, was genau passiert. Wenn ein Werk das auslöst, finde ich es gelungen.
Wer sich vom Talent der beiden live überzeugen möchte, sollte sich also unbedingt "House Of Vans" in den Kalender eintragen. Ein Programm voller Goodies findet ihr hier unter vans.de/houseofvansberlin. Viel Spaß!