Diese sophisticated Looks schaffen den Sprung von Tag zu Nacht
An sophisticated Looks, die vom Business-Tag zur Party übergehen, glaubt ihr nicht? Think again – dieses Editorial zeigt euch wie. All the time.
"From the breaking of the day to the middle of the night", heißt es in Zara Larssons Song "All The Time". Gut, darin mag's eigentlich um die klassische Liebes-Obsession gehen, aber aufs Modethema dieses Editorials passt der Lyric genauso gut. Jedenfalls auf das Motto dahinter: Eigentlich sind sophisticated Looks, die den Übergang vom Tag im Büro zur Party am Abend schaffen eine Fantasie klassischer Modemagazine. Auf diesen Bildern aber zeigt NYLONs Model To Watch aus Ausgabe Nr. 6, Johanna Defant, warum es sich lohnt, im Alltag vielleicht ein wenig zu übertreiben, um am Abend den vollen Effekt auszukosten: Night time, my time.
Anzug von Zara, Schuhe von Guiseppe Zanotti, Gürtel von Aurélie Bindermann
Mantel und Sonnenbrille von Burberry (Mantel Vintage), Hemd und Krawatte von Hugo Boss
Jacke von Christian Cowan
 Bodysuit von Marine Serre, Top von Prada, Tasche von MGSM, Schuhe von Just Cavalli
Außen: Anzug von Zara, Schuhe von Guiseppe Zanotti, Gürtel von Aurélie Bindermann; Mitte: Kleid und Tasche von Christian Cowan
Links: Mantel von Burberry (Vintage), Stiefel: Stylist's Own; Rechts: Bodysuit von Marine Serre, Top von Prada, Tasche von MSGM
Kleid von Miu Miu, Handschuhe von Manokhi, Schuhe von Proenza Schouler, Ohrringe von Isabel Marant
Kleid und Tasche von Christian Cowan
Links: Mantel von Max Mara, Top von Acne Studios, Stiefel von Saint Laurent, Ohrringe von Rada; Rechts: Mantel und Sonnenbrille von Burberry (Mantel Vintage), Hemd und Krawatte von Hugo Boss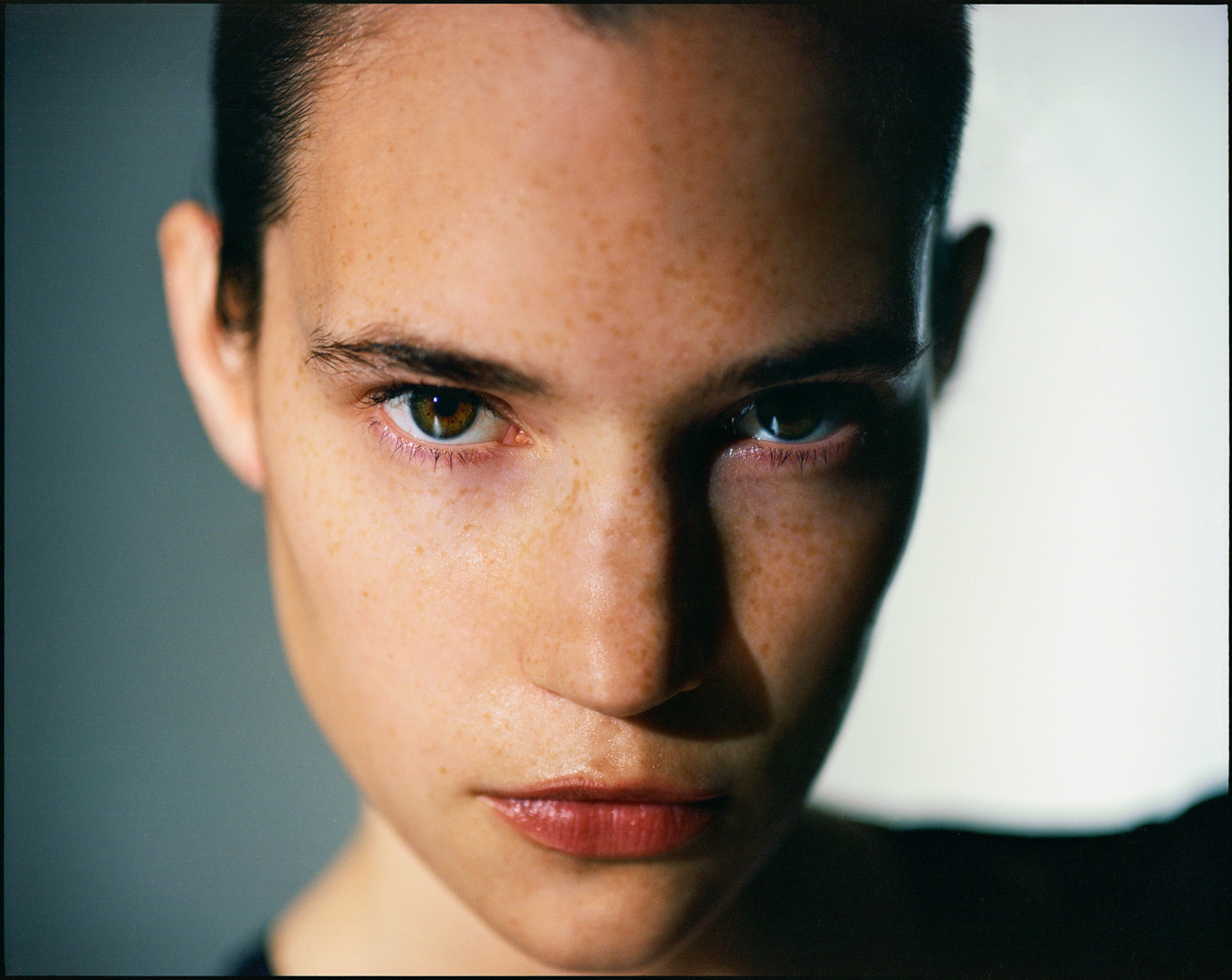 Fotos: Rakuto Makino
Styling: Tomislav Blaic
Hair & Make-Up: Jamal Musa using Davines & MAC Cosmetics
Model: Johanna Defant @ Modelwerk
Styling-Assistenz: Julia Blaic
Für noch mehr Style-Guides hier entlang:
So sähe Alice im Wunderland nach einem Style-Update aus
Ist das hier etwa der ultimative Nail Art Trend 2020?
Hier sind 5 classy Haartrends, die 2020 funktionieren