Was ist der beste Drink für euer Sternzeichen?
Ob Löwe, Steinbock oder Widder: Wir haben für jedes Sternzeichen den perfekten Sommer-Drink kreiert. Na dann mal Prost.
Text: Gala Mukomolova
Leute, es ist Hochsommer (echt jetzt!). Und auch, wenn einige von uns trotzdem ihren Allerwertesten abarbeiten müssen, fühlt es sich doch so an, als ob jede Stunde und den ganzen Tag lang Happy Hour sein sollte. Für diejenigen von uns, die gern mal den Stecker ziehen, hätten wir eine Empfehlung: Schließt eure Augen und stellt euch einen kühlen, sommerlichen Drink neben euch vor. Vielleicht lest ihr ein Buch, etwas kluges, aber nicht zu schweres. Eine Brise fährt euch durchs Haar, und ihr löst eure Oberschenkel von diesem unpraktischen Metallstuhl. Ein süßer Typ geht an euch vorbei und lächelt euch an. Manchmal ist das Leben mit seinen vielen kleinen Freuden schon ganz okay. Wie selbstgewählte Einsamkeit, die offen für eine wunderschöne Unterbrechung ist. Wie Drinks, die genau richtig schmecken. Und sogar nur für euch gemacht sind.
Ich habe mir einen herrlichen Drink für jedes Sternzeichen überlegt, sozusagen als kosmischen Vorschlag. Kleine Anmerkung dazu: Keiner davon enthält Rum. Sollte euch nach Rum sein, kann ich nur empfehlen, euch selbst auf die Suche nach eurem perfekten Drink zu machen.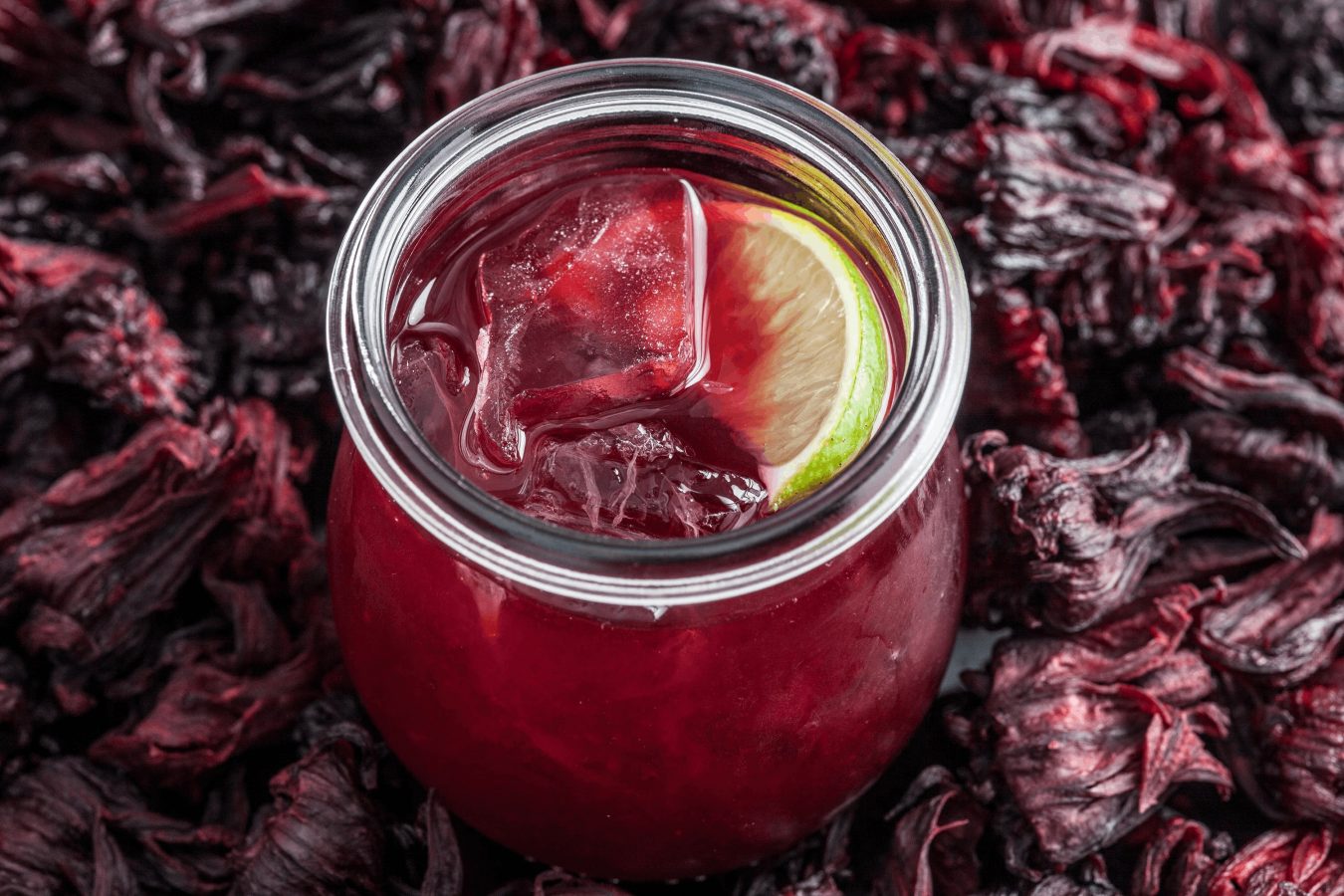 Foto: Courtesy of Chowhound via NYLON.com
Widder: "Hibiskus-Tequila-Margarita"
Oh, du schöne Sommerzeit! Widder sind nun bevorzugt in lokalen Bars und Party-Spots anzutreffen und tragen dabei gern Designer-T-Shirts mit skurrilen Akzenten. Widder sind feurig und süß, charmant und schwierig zugleich. Eine "Hibiskus-Margarita" könnte daher genau das Richtige sein. Ihre helle Magenta-Farbe erinnert mich an einen verliebten Widder: ziemlich penetrant, ohne irgendetwas zurückzuhalten, damit nicht die Intensität eines romantischen Moments ruiniert wird. Ein abenteuerlicher Drink, der ungewöhnlich und doch einfach ist. Und mutig, weil er direkt zur Sache kommt mit seinen üppigen Aromen von Hibiskus, Limette und Tequila.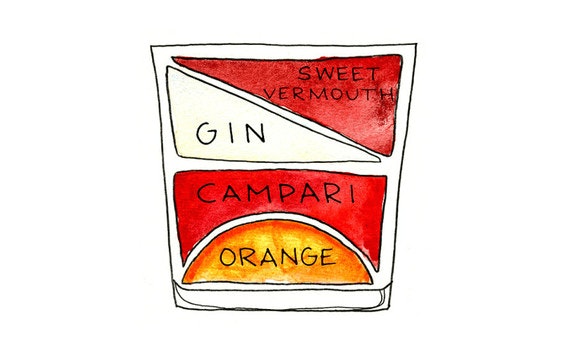 Foto: Courtesy of Piatto Forte via NYLON.com
Stier: "Negroni"
Eine sehr gute Freundin von mir ist Stier. So gut, dass wir beide dasselbe Tattoo haben. Ein Zitat von Janet Jackson (auch Stier): "What Have You Done For Me Lately?" Auf unseren Hintern. Es ist wichtig, dass ich euch das erzähle, weil ein Stier genau weiß, was er für sich selbst tun sollte. Als ich sie fragte, was das perfekte Sommergetränk sei, antwortete sie: "Negroni" on the rocks, weil es sich zitrusfrisch und sommerlich anfühlt. Und weil es einfach drei Sorten Alkohol enthält und keinen anderen Quatsch. Der bittere Geschmack des Camparis und das Eis sind der Schlüssel. Kalt und bitter – es erdet dich."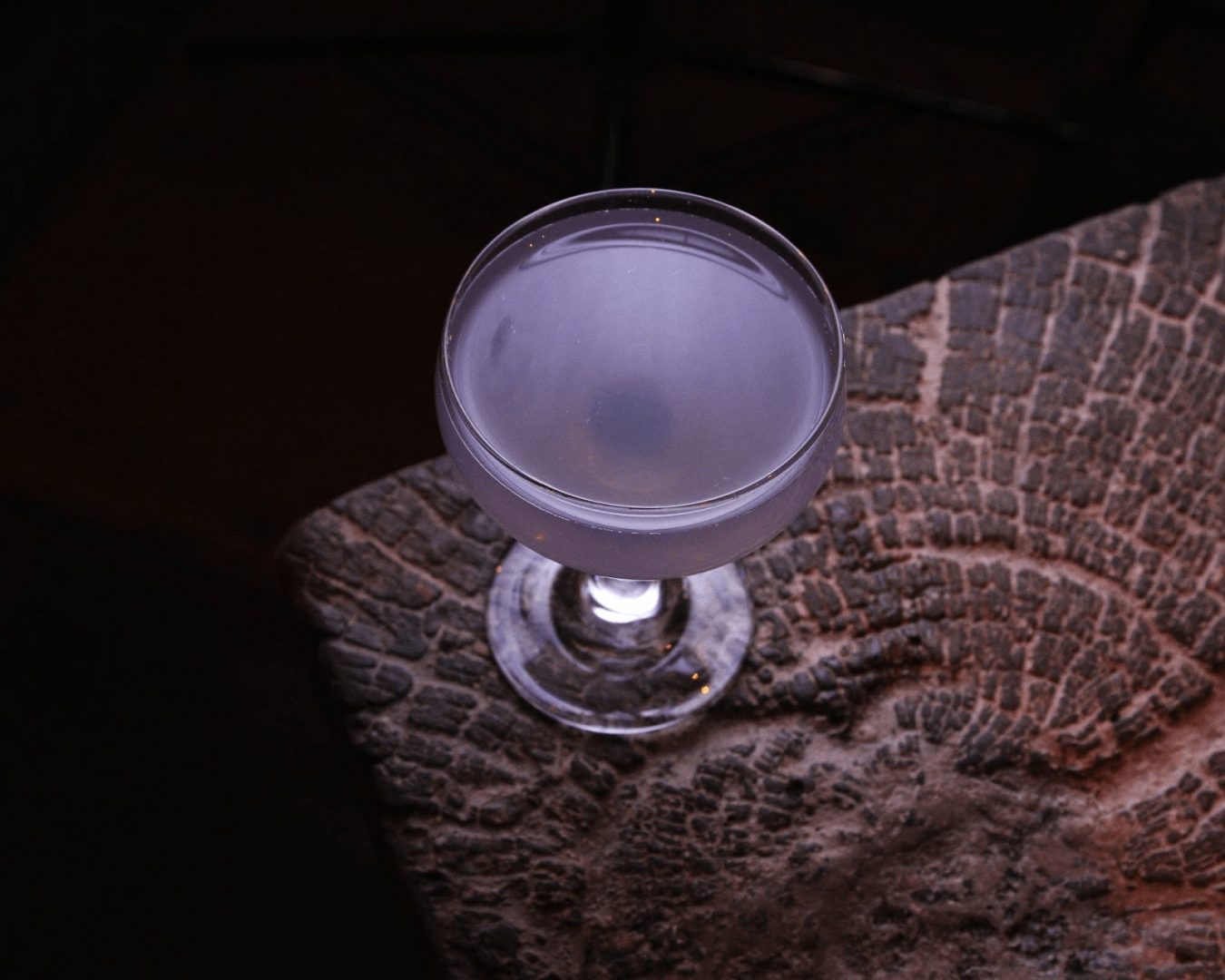 Foto: Courtesy of Nopalize via NYLON.com
Zwillinge: "Aviation"
Die Wahrheit ist: Zwillinge interessieren sich für alle Arten von Cocktails. Sie sind aufgeschlossene Vergnügungssuchende. Was ein Zwilling aber wirklich mag, ist Schönheit – ein Drink wie ein Schmetterling im Glas. Genau hier kommt der "Aviation" ins Spiel und haut euch direkt aus den Latschen! Blau-Violett und ohne Eis serviert, ist der Drink luftig und flirty – ein Zwillingstraum. Außerdem weiß ich, dass dieser Cocktail mit Magie gemixt ist, weil ich ihn das erste Mal auf einer Für-immer-und-ewig-Zwilling-Skorpion-Hochzeit probiert habe, wo er als Signature-Drink gereicht wurde. 
Foto: Courtesy of Serious Eats via NYLON.com
Krebs: "Paloma Cordial"
Wie die meisten sinnlichen Wesen, mag der Krebs einen Drink, der sich gut im Mund anfühlt. Ist die Nacht noch jung, hat er auch kein Problem damit, wenn die Befriedigung sich ganz langsam einstellt und der Schwips sich nach und nach einstellt, während das Eis langsam schmilzt. Deshalb passt ein "Paloma Cordial" auch so gut. Die Weiterentwicklung des klassischen Palomas spricht den Alchimisten in jedem Krebs an, der bereit ist, eine Stunde lang ein besonderes Grapefruit-Elixier vorzubereiten. Zusammen mit Campari, Tequila und Limette entsteht ein köstlicher Drink, der so gut zum Krebs passt: Er gehört ganz euch – so lange ihr nur bereit seid, zu ihm zu kommen.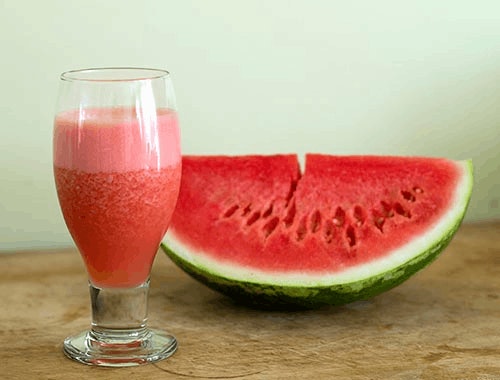 Foto: Courtesy of Nhmagzine via NYLON.com
Löwe: "Melon Magic"
Neulich war ich zum Geburtstagsessen der Mutter meiner besten Freundin eingeladen. Wir waren insgesamt fünf Frauen unterschiedlichen Alters. Jede brachte ein Wassermelone, weil jede dachte: "Oh, hey, es ist Sommer, ich bringe eine Wassermelone mit." Mit diesem Übermaß an Wassermelonen kreierten wir eine Art Zusammengehörigkeitsgefühl. Es war das reinste Löwen-Paradies – stolze Frauen, die sich mit Beginn der Dämmerung gut gesättigt zurücklehnten. Als die Nacht hereinbrach und die Ältesten nach Hause gingen, blieben drei von uns mit einer reifen Wassermelone und einer Flasche Tanqueray Nr.10 zurück. Ganz ehrlich: Miteinander vermischt, ergaben diese beiden einfachen Zutaten und etwas Eis so ziemlich den üppigsten, vollmundigsten, sommerlichsten Cocktail, den wir uns je hätten vorstellen können.
Foto: Courtesy of Bon Appetit via NYLON.com
Jungfrau: "Rosé Aperol Spritz"
Jungfrauen sind neugierig und sprunghaft: eine Minute sprudelnd, die nächste bitter. Eine Jungfrau mag Raffinesse, Geschichte, "eine Erfahrung um der Erfahrung willen" – und würde vermutlich bündelweise Bargeld für einige nette Getränke ausgeben, während sie gleichzeitig Socken mit Löchern trägt. Jungfrau ist auch das einzige Sternzeichen, das ich jemals getroffen habe, das sich als sapiosexuell beschreibt: Die sexuelle Anziehung zu anderen basiert vor allem auf Intelligenz statt auf Aussehen oder Geschlecht. Ein eher verkopfter Denkansatz, der zu später Stunde ganz schön umständlich werden kann. Deshalb muss die Jungfrau auf elegante, leichte Art trinken und bis zum Morgengrauen Gespräche führen. Was wäre also ein besseres Getränk für unsere ehrgeizigen Connoisseurs und Romantiker als ein unbeschwerter und doch klassischer "Rosé Aperol Spritz"? Verführerisch und verspielt, wird die leichte Röte dieses Drinks ganz sicher auch die Jungfrau erröten lassen.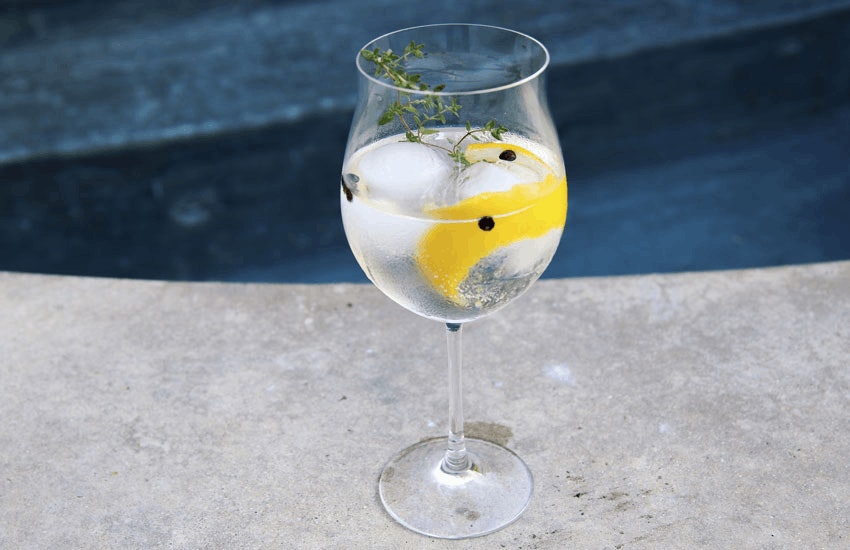 Foto: Courtesy of Something New For Dinner via NYLON.com
Waage: "St. Germain Lavendel Gin & Tonic"
Ich sage nicht, dass Waagen oberflächlich sind. Ich sage nur, dass sie visuell sehr kompetent sind. Etwa wenn sie an einem Wochentag kurz auf dem Nachhauseweg stoppen, um ihr Gesicht in die goldene Abendsonne zu halten. Eine Waage gibt sich gern elegant. Wenn sie eine Bar betritt, ist sie meist in etwas Seidiges gehüllt, für das es keine bessere Begleitung gibt als einen "St. Germain Lavendel Gin & Tonic". Vorzugsweise in einem Kelch serviert, rühmt sich dieser Drink mit seinem blumigen Bouquet von St. Germain und Hendrick's – betont durch Wacholderbeeren, Lavendelzweig und einem bitteren Schuss Orange. Fancy.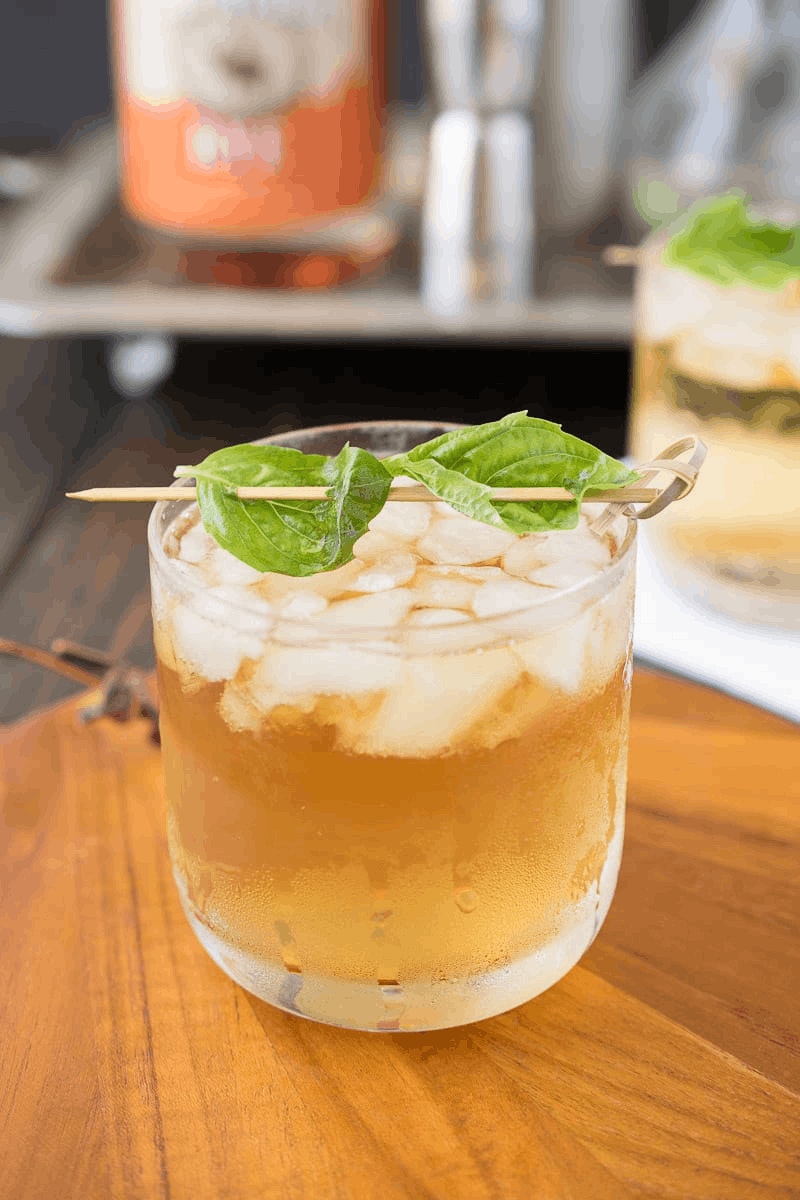 Foto: Courtesy of Culinary Ginger via NYLON.com
Skorpion: "Basil Julep"
Eine Skorpion-Frau will immer, dass es nach ihrer Nase geht. Auch wenn sie euch glauben lässt, es ginge nach eurer. "Warum einen 'Mint Julep' trinken, wenn du auch einen 'Basil Julep' trinken kannst?", fragt sie und lässt sich auf den Barhocker gleiten. Sie lehnt den Kopf leicht zur Seite und schenkt einem diesen tiefen Blick, der einen genau wissen lässt, dass es hier in keiner Weise um Drinks geht. Und genauso ist auch dieser Cocktail: zunächst weich und einfach, mit einem pikant scharfen Finish, der die Zunge nach mehr lechzen lässt.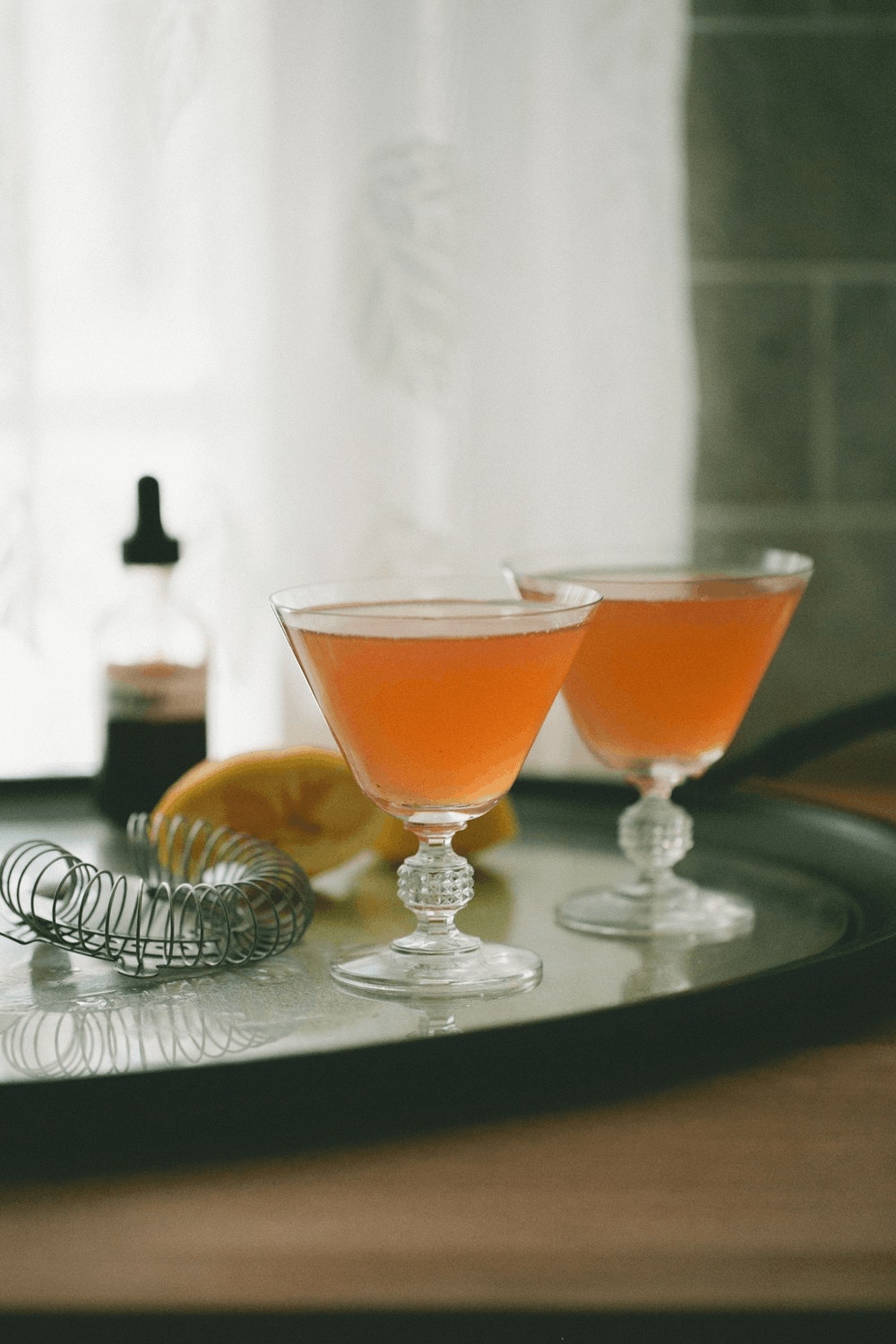 Foto: Courtesy of Thought For Food via NYLON.com
Schütze: "Lemon Verbena Whisky Sour"
Da ein Schütze halb Mensch, halb Pferd ist, schwankt er häufig zwischen Konvention und Erfindung. Der Mensch in ihm mag Muster, vertraute Getränke, die ihn an die guten alten Zeiten erinnern. Das Pferd hingegen lässt ihn gern bis zum Horizont galoppieren, wo er Dinge sehen kann, die er zuvor nicht sehen konnte. Dürfen wir vorstellen? Der "Lemon Verbena Whiskey Sour" . Dieser Drink bietet einen honigsüßen, abenteuerlichen, pflanzlichen Twist mit einer dezenten Prise Zitronenverbene. Über Eis gegossen, ist es die Art von Getränk, die euch eure Hufen auf den Boden schlagen lässt – um zu tanzen oder euch endlich zu dem süßen Typen zu gesellen, mit dem ihr schon den ganzen Abend reden wolltet.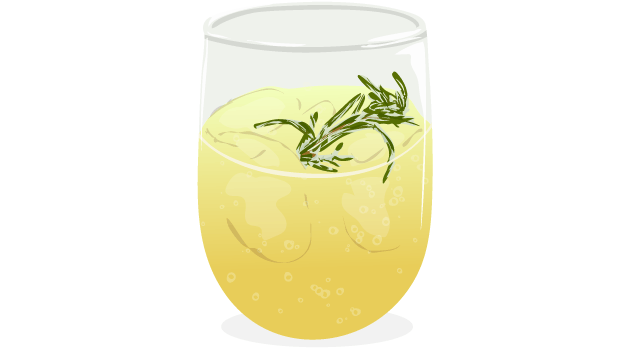 Foto: Courtesy of Domesticity via NYLON.com
Steinbock: "Lemon Rosmary Wodka Fizz"
Um eine Steinbock-Frau zu handeln und in die Tiefen ihres Herzens zu gelangen, braucht es einen Drink mit Haltung. Sie ist geerdet und verschwendet nicht ihre Zeit – also muss es sowohl Wodka als auch süß und einfach sein. Okay, aber wie wäre es, eine herzhafte Note auf ihrer Zunge zu hinterlassen? Einfachheit ist manchmal am sexiesten, und sie ist dafür offen, wenn man es richtig angeht. Nur weil sie gern systematisch vorgeht, hat sie noch lange nicht vergessen, wie man Spaß hat. Die Forderung? "Lemon Rosemary Wodka Fizz": eine Zitronen-Rosmarin-Zucker-Reduktion, die mit Wodka, Selters und Eis in ein Highball-Glas gegossen wird. Ein leuchtendes Glas goldenen Sonnenscheins, an dem unser Steinbock sich wärmen und seine Geheimnisse preisgeben kann.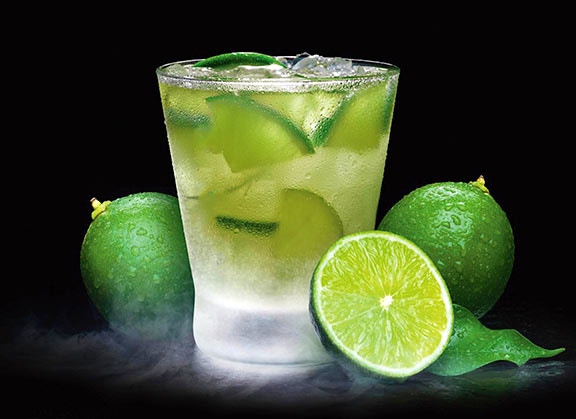 Foto: Courtesy of Caipirinha Bar via NYLON.com
Wassermann: "Caipirinha" Jeder weiß, dass Wassermänner nicht von dieser Welt sind. Daher sollte auch der perfekte Drink möglichst aus einem fernen Universum stammen. Zwar habe ich keine Ahnung, wie man die Sterne im Glas einfängt und aus ihnen einen funkelnden Sommertrank macht. Doch ich weiß sehr wohl, dass kein Wassermann einen "Caipirinha" ablehnen würde – Brasiliens National-Cocktail mit Cachaça, Zucker und Limette. Was Cachaça ist? Die kurze Antwort: ein Likör aus Zuckerrohr. Die richtige Antwort (und gleichzeitig der Grund, weshalb dieser Drink wie gemacht ist für einen Wirbelwind wie den Wassermann, der versucht, in einer beschissenen Welt süß zu bleiben): Cachaça ist der Nektar der Anmut.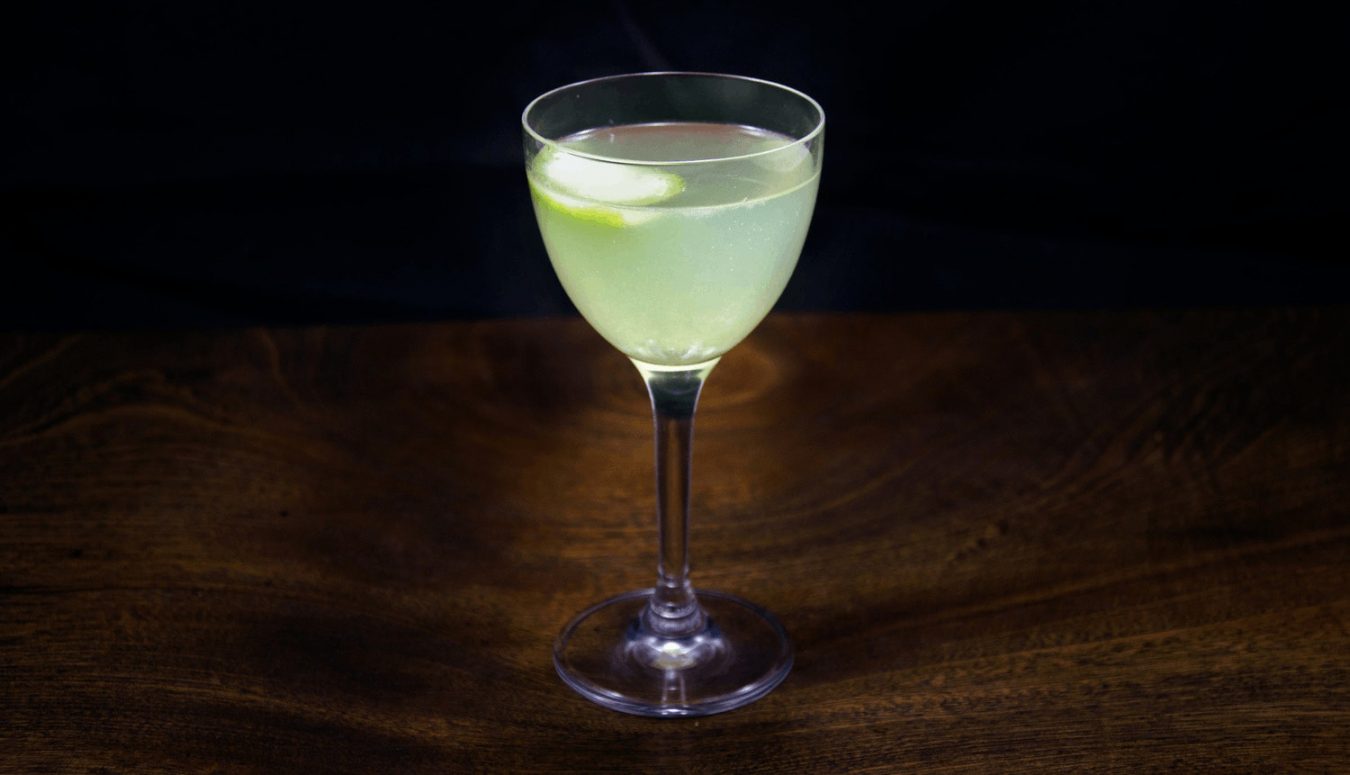 Fische: "The Last Word"
Im Gegensatz zum Zwilling wird die scheinbar duale Natur unserer geliebten Fische in der Astrologie häufig vernachlässigt. Das Symbol der Fische schwimmt in beide Richtungen: Ein Fisch wird sich genauso schnell in euch verlieben, wie er euch auch wieder verlässt. Es mag seine Unerreichbarkeit sein (dieser Traum, von dem man so gern Teil wäre), die dieses Zeichen besonders verführerisch und gleichzeitig ein wenig gefährlich macht. Wie man so ein glitschiges Ding anlockt? Vielleicht indem ihr "The Last Word" einschenkt? Mit seinem grünen Schimmer ist dieser Fische-Cocktail die Art von Getränk, die schön, erfrischend und geheimnisvoll zugleich ist. Eigentlich kaum vorstellbar mit diesem Mix kühner Aromen von grünem Chartreuse- und Maraschino-Likör, Limette und Gin, aber es funktioniert. "The Last Word" ist ein Getränk aus der Zeit der amerikanischen Prohibition. Und das passt wiederum so gut zu unseren Fischen, dem ältesten und magischsten aller Sternzeichen.