Influencer ohne Smartphone? Wir waren beim "Phone Free"-Event in Berlin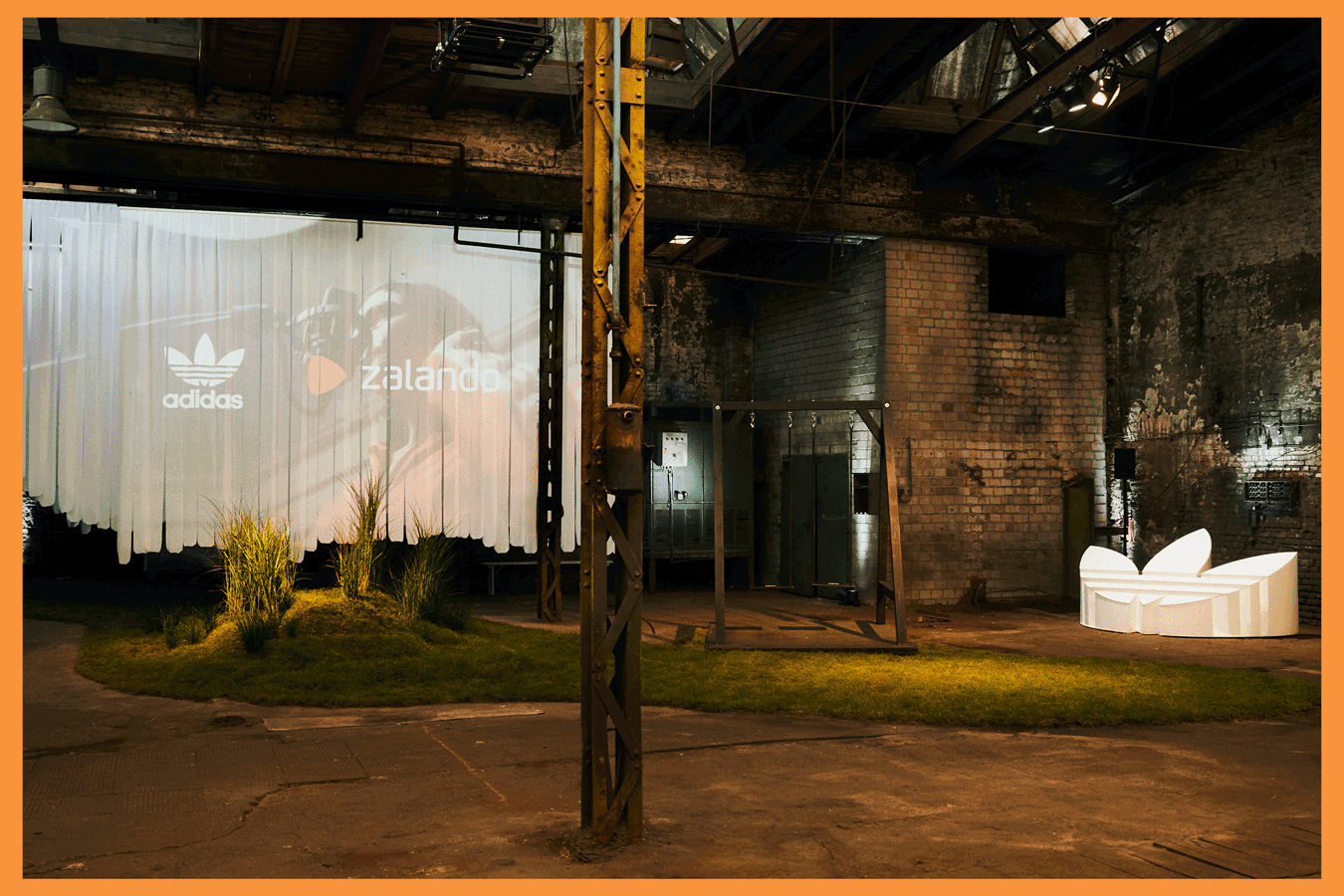 "Mein Supercourt – meine Story" lautet die Kampagne vom Zalando und adidas Originals und mit dem dazugehörigen "Phone Free"- Event am 12. Juli haben die beiden Brands für eine Story gesorgt. Man könnte ja schon fast sagen, sie haben Geschichte geschrieben. Why tho? Weil es – getreu des Mottos der Kampagne – darum ging, den Moment zu genießen und beide Hände frei zu haben. Die Handys wurden auf der Location in Spinde eingeschlossen, um die Augen fürs Abenteuer zu öffnen.
Wann warst du das letzte Mal offline auf einer Party?
Hat da jemand Abenteuer gesagt? Die Location war schon crazy: In der ehemaligen Eisengießerei Winkelhof, dem heutigen K60 in Berlin Reinickendorf gab es interaktive Installationen, einen echten Rasen, Kunst zum Mitmachen, Sneaker Customization, Vouging-Workshops. Das Highligt war dann ein intimes Konzert mit Kampagnen-Gesicht Sevdaliza. Die niederländisch-iranische Sängerin hat uns ganz in Weiß daran erinnert, wie schön es ist, ein Konzert zu erleben, ohne dass alle ihre Smartphones in die Höhe – wie gesagt Phone Free – strecken und Videos machen, die sie nie wieder anschauen.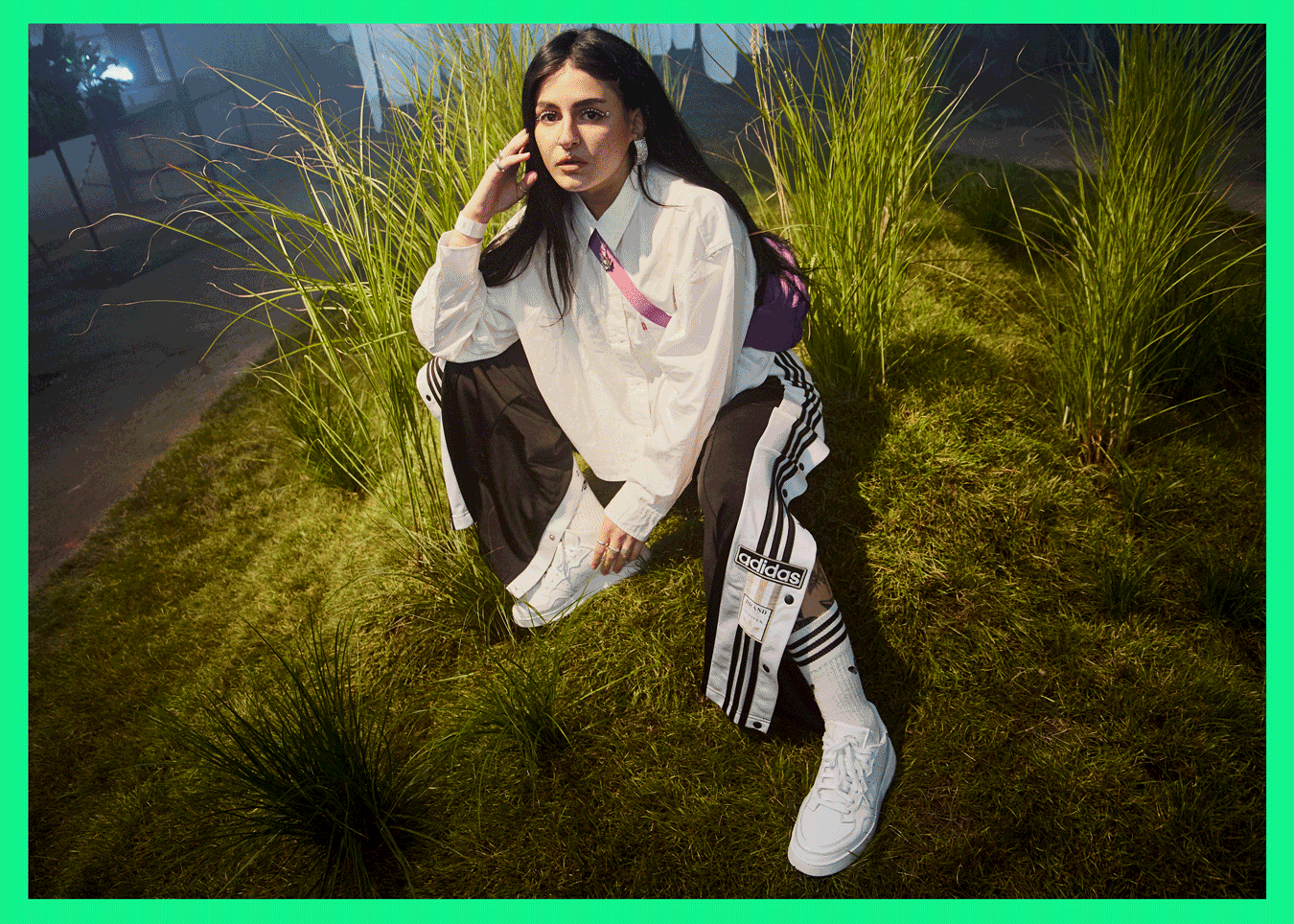 Influencer ohne Handy in der Hand
Es war schon ein Experiment, fancy Leute die von Berufs wegen ständig online sind, die Handys abzunehmen. Und das Experiment ist geglückt: 350 Gästen waren da, darunter Influencer und Promis wie Kostja Ullmann, Wilson Gonzalez, Lisa-Marie Koroll, Wana Limar, Zsa Zsa Inci Bürkle, Lisa Banholzer, Sandra Bulldock, Marina the Moss – und viele mehr.

Back to basic
Tatsächlich war die Stimmung mega. Langweilig wurde keinem ohne Insta & Co. Im Gegenteil, mit Vouging und Painting oder einfach mal einem guten alten Gespräch ohne Smartphone-Ablenkung ließ es sich die Kampagne wunderbar feiern.
In Kooperation mit adidas und Zalando
Wenn dir das gefallen hat, dann hier entlang:
Hier und Jetzt: Diese drei Talents erzählen uns ihre Offline-Story
Voguing: Warum die Ballroom-Kultur mehr als nur Tanz bedeutet
Das Backup der Stars: Lasst euch von diesen drei Tänzern inspirieren