Unsere Lieblingsmomente der New York Fashion Week
Wir wagen den Blick nach Manhattan und sehen: Unglaubliche Casts, starke Botschaften und Killer-Nägel.
Text: Jenna Igneri // Bilder via NYLON.com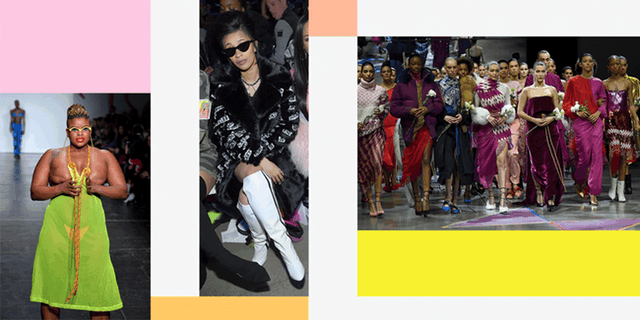 Und plötzlich ist die New York Fashion Week genauso schnell vorbei wie sie angefangen hat. Während wir alles noch einmal Revue passieren lassen und neue Trends interpretieren, wollen wir uns einen Moment Zeit nehmen, um die Highlights abzufeiern. Wir waren zwar darauf vorbereitet, was wir uns ganz genau anschauen sollten – zum Beispiel die erste NYFW-Runway-Show von Juicy Couture und die letzte von Alexander Wang. Doch das heißt nicht, dass wir nicht auch ein paar erfreuliche Überraschungen erleben durften.
Das klar erkennbare Thema dieser Saison war Stärke. Stärker und lauter als je zuvor. Frauen aus allen Bereichen des Lebens wurden gefeiert – und zwar in fast allem, was wir sahen.  Hier kommen die bemerkenswertesten acht Dinge, die in der vergangenen Woche passiert sind.
Das unglaublich diverse Casting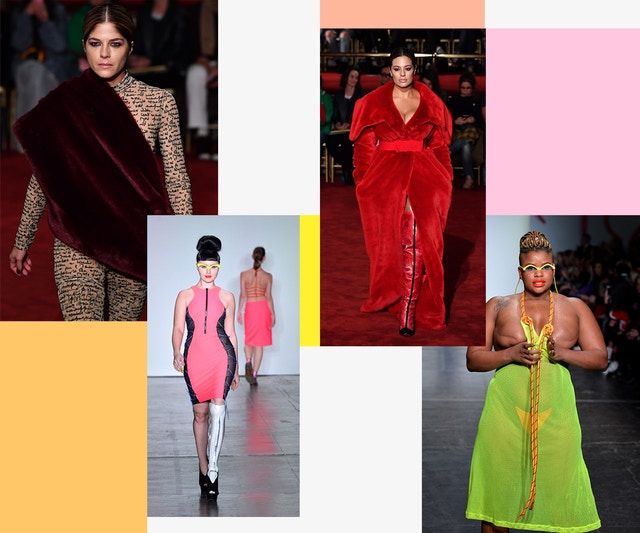 Es gibt keinen Zweifel: Runways werden mit jeder Saison abwechslungsreicher und offener. Dieses Mal war es nicht anders, als Chromat und Christian Siriano ihren bemerkenswerten Model-Cast präsentierten. Bei Chromat zeigte ein Model seine Brust-OP-Narben, während das nächste mit einer Beinprothese über den Laufsteg stolzierte. Und Siriano schickte alle unsere Favoritinnen – wie Danielle Brooks, Ashley Graham und Selma Blair – in atemberaubender Abendmode über den Runway.
Alexander Wangs Show in den alten Condé-Nast-Büros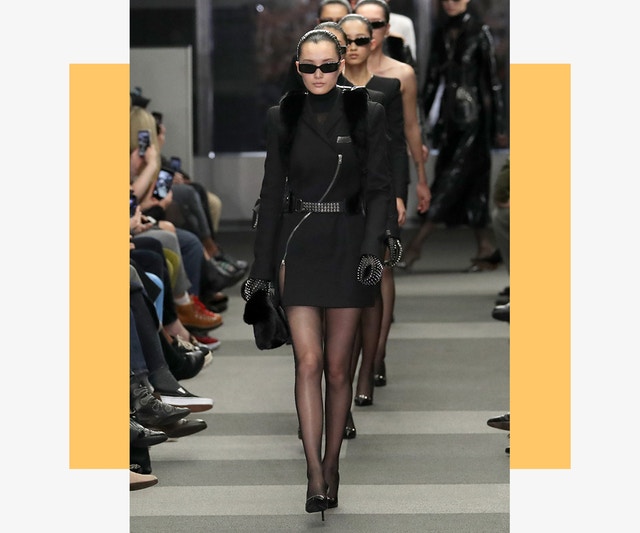 Für seinen letzten NYFW-Auftritt hat Alexander Wang eine verdammt gute Show auf die Beine gestellt. Auch wenn uns das nicht wirklich überrascht hat. Diesmal hat er nicht die Straßen Brooklyns geentert oder ein altes Theater in Harlem eingenommen, sondern das Event nach Midtown Manhattan verlegt. Die Show in einem verlassenen Büro in Condé Nasts altem Headquarter am Times Square zu zeigen, war eine Ode an die früheren Glanzzeiten der Mode. Seine 80ies-Power-Kollektion passte genau zum ikonischen Setting. Für jeden, der schon etwas länger im Biz ist, war es jedoch ziemlich unheimlich, durch diese alten Hallen zu laufen, die sich seit dem Umzug des Verlags zum One World Trade Center Ende 2014 nicht wesentlich verändert haben.
Cardi Bs fantastischer Front-Row-Style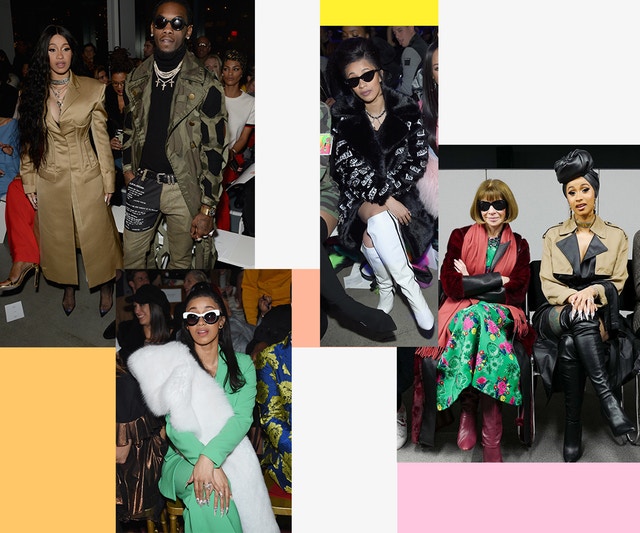 Wir möchten uns einen Moment Zeit nehmen, um unsere Queen Cardi B für ihren makellosen Stil zu loben, den sie die ganze Woche über in der Front Row bewiesen hat. Von Alexander Wang bis Christian Siriano waren alle Augen auf sie und ihre verdammt coolen Looks gerichtet. Glaubt uns: Es ist nicht einfach, sieben Tage lang so gut auszusehen. Schließlich kann die NYFW echt ermüdend sein, und sich ständig aufzustylen wird mit jedem Tag schwieriger.
Prabal Gurung feiert die weibliche Stärke
Designer Prabal Gurung nutzt seine Runways immer gern als politische Plattform. Diesmal widmete er seine Show wieder dem Thema Female Empowerment. Seine Herbstkollektion ist inspiriert von dem von Frauen geführten Mosuo-Volk in China und der Frauenaktivistin Gulabi Gang aus Nordindien. Mit viel Pink und Sarong- inspirierten Schnitten nahm er auf diese Kulturen Bezug und repräsentierte die Furchtlosigkeit und Stärke dieser frauengeführten Gesellschaften.
Sowohl Gigi als auch Bella Hadid liefen in dieser Saison für Prabal Gurung über den Laufsteg. Gigi schrieb anschließend auf Instagram: "So stolz, deine Show eröffnet zu haben @prabalgurung. Deine Botschaft zu feiern und deine Zelebration des Erbes zu tragen, ist eine große Ehre." Später ergänzte sie: "Danke für alles, wofür du stehst und für die Liebe, Stärke und Inklusion, mit der du die Welt inspirierst."
Black Panther kommt zur NYFW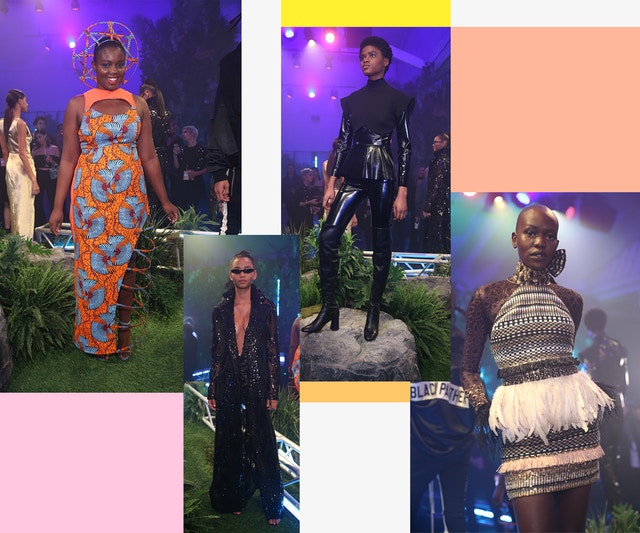 Zweifellos das aufregendste Ereignis der NYFW: Marvel Studios "Welcome To WAKANDA" war ein Event, um den gerade angelaufenen "Black Panther"-Film zu feiern. Sieben Modelabels wie Chromat, Cushnie et Ochs und LaQuan Smith haben einzigartige Stücke entworfen, die von verschiedenen Charakteren des Films inspiriert sind. Die Looks wurden dann auf CharityBuzz.com versteigert, die Erlöse gehen an "Save the Children".
Wie gut die erste Fashion-Show von Juicy Couture war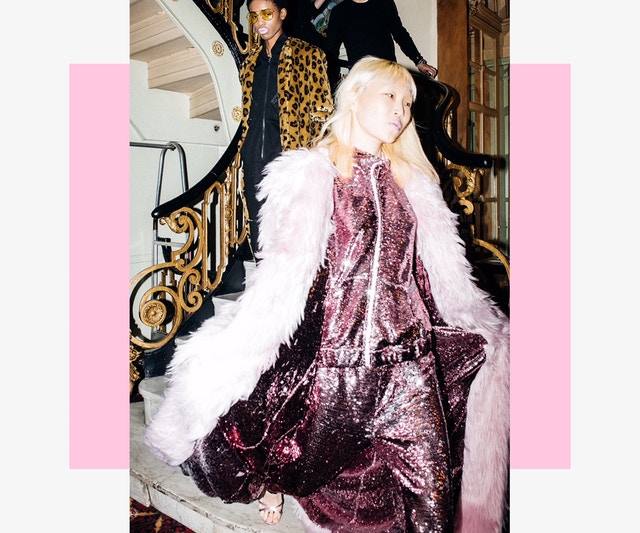 Als wir gehört haben, dass Juicy Couture sein Catwalk-Debüt gibt, sind wir ausgeflippt. Klar, diese nostalgische Marke hat sich schon seit 2016 langsam zurück in die Modeszene geschlichen und sogar eine lässige Vetements-Kollaboration auf die Beine gestellt. Aber ihr Comeback wurde erst diese Woche so richtig vollendet. Die Kollektion bietet alles, was sich jeder Millennial, der einst den legendären Jogginganzug angebetet hat, nur hätte wünschen können. Von glitzernden, pinkfarbenen Versionen seiner kultigen Trainingsanzüge, die Paris Hilton neidisch machen würden bis zu hochmodischen Stücken wie einem strukturierten Lederanzug mit Leopardenpelzkragen und flattrigen, gerüschten Maxikleidern.
Libertines bodenlange Fransennägel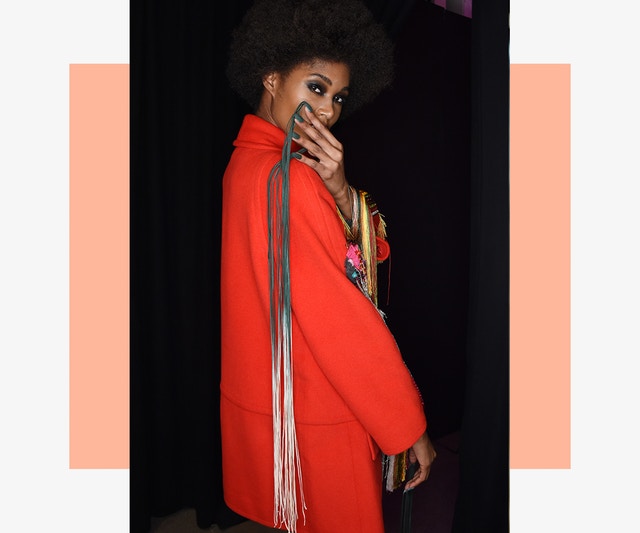 Auf Libertine ist immer Verlass: Nicht nur lassen sie unsere Punkrock-Träume wahr werden, sondern liefern uns auch regelmäßig einige der wildesten Nagel-Inspirationen. Die fast bodenlangen gefransten Nägel dieser Saison (zusammen mit einer Menge anderer magischer Dinge wie 3-D-Blumen und strukturierten Zopfstrick-Designs) sind alles, was wir jemals von einem Nagel gewollt haben. Ob sie praktisch sind? Vermutlich nicht. Aber wer will schon praktisch sein?
Carolina Herreras letzte Verbeugung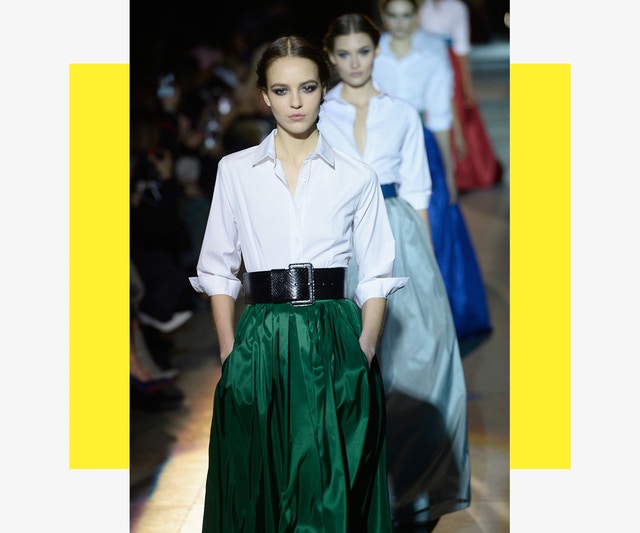 Diese Saison zeigte die 79-jährige Designerin Carolina Herrera ihre letzte Kollektion, bevor sie den Stab an Kreativdirektor Wes Gordon übergibt. Sie war schon immer eine Frau mit Eleganz und Haltung und beendete ihre letzte Runway-Show standesgemäß: Eine Reihe Models schlossen die Show in blütenweißen Button-Down-Hemden (eine Hommage an Herreras persönlichen Stil) ab, die in regenbogenfarbigen Ballröcken steckten. Ein passendes Ende für das Ende einer Ära.