The Kooples: Hippie Hippie, Yeah!
Die Fashion Brand "The Kooples" hat eine Sommer-Kollektion gelaunched, wie wir sie uns nicht besser hätten erträumen können.
Foto: Courtesy of the Kooples // Text: Corinna Siepenkort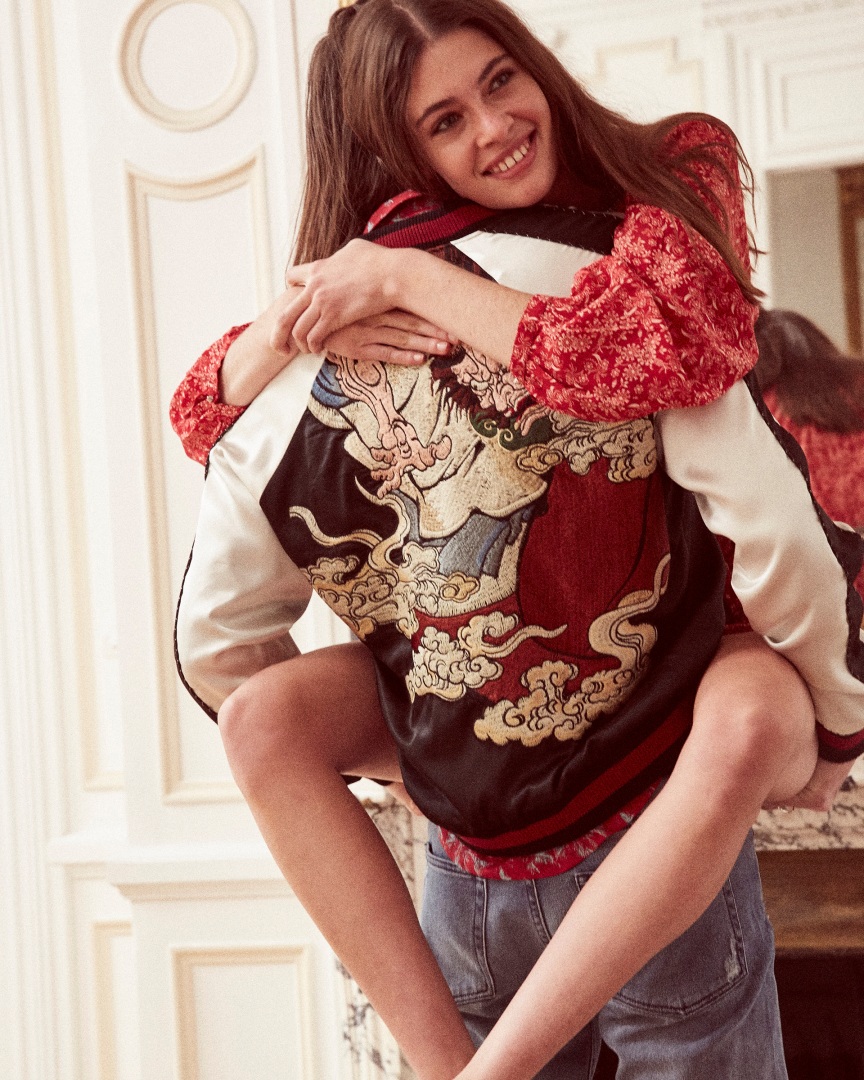 Hello Summer, is it you? Die ersten Sonnenstrahlen zeigen sich und wir sind so was von bereit! Nicht zuletzt, weil just in diesem Moment die französische Fashion-Marke "The Kooples" ihre neuste Sommer-Kollektion auf den Markt gebracht hat: Sunrise. Der Rock'n'Roll Spirit der Brand zieht schon seit 2008 weltweit It-Girls und Boys in ihren Bann. Normalerweise ist die Marke der drei Brüder –Alexandre, Laurent und Raphaël Elicha – aus Paris eher von schwarzen Pieces und Leder geprägt. Immer edgy, immer trendig und immer der perfekte Griff für den Frontsänger einer Band.
All diese Attribute kann sich auch die neuste Kollektion auf ihre Fahnen schreiben, wenn auch mit einem völlig neuen Twist. "Diese Saison haben wir uns vor allem von Musikfestivals inspirieren lassen. Vom Ibiza-Feeling vor 20 oder 30 Jahren", sagt Alexandre. "Die Kollektion hat einen klaren Hippie-Spirit, Kalifornien-Flair und auch einen urbanen, asiatischen Touch."
Doch am Meisten überrascht eben ein anderes Element dieser Kollektion: "Farbe", muss Alexandre lachen, "kein Schwarz mehr!" Natürlich blitzen auch dieses Mal ein paar schwarze Teile durch. Aber der Star der Show ist in dieser Sommer-Kollektion ganz klar ein anderer: Blutorange. Gemeinsam mit Mustern. Vielen, vielen Mustern.
Also völlig egal, ob ihr noch ein Festival-Outfit sucht, ein Picknick im Park plant oder durch die sommerlichen Großstadt-Nächte tanzen wollt: Bei "The Kooples" werdet ihr garantiert fündig.
Schaut euch die inspirierenden, neuen Looks in unserer Galerie an – und shoppt eure Lieblingsteile hier.