SKYY Vodka feiert Vielfalt in der DIVERSITY-Kampagne
Mit der aktuellen Jahreskampagne feiert SKYY Vodka nicht nur die Ehe für Alle, sondern Vielfalt unabhängig von Sexualität, Geschlecht oder Herkunft. Cheers to that!
Diversity ist auf dem Vormarsch, zum Glück. In immer mehr kulturellen Bereichen finden wir eine bessere Spiegelung unserer vielfältigen Gesellschaft, auch wenn natürlich noch viel zu tun ist. Politisch haben wir dieses Jahr ebenfalls einen Meilenstand erreicht: Ehe für alle, finally! Und auch SKYY Vodka möchte Diversity feiern. Mit seiner Jahreskampagne und dem Projekt "Eine Generation Weiter" zelebriert die Marke Vielfalt und ein freies Leben – unabhängig von Sexualität, Geschlecht oder Herkunft.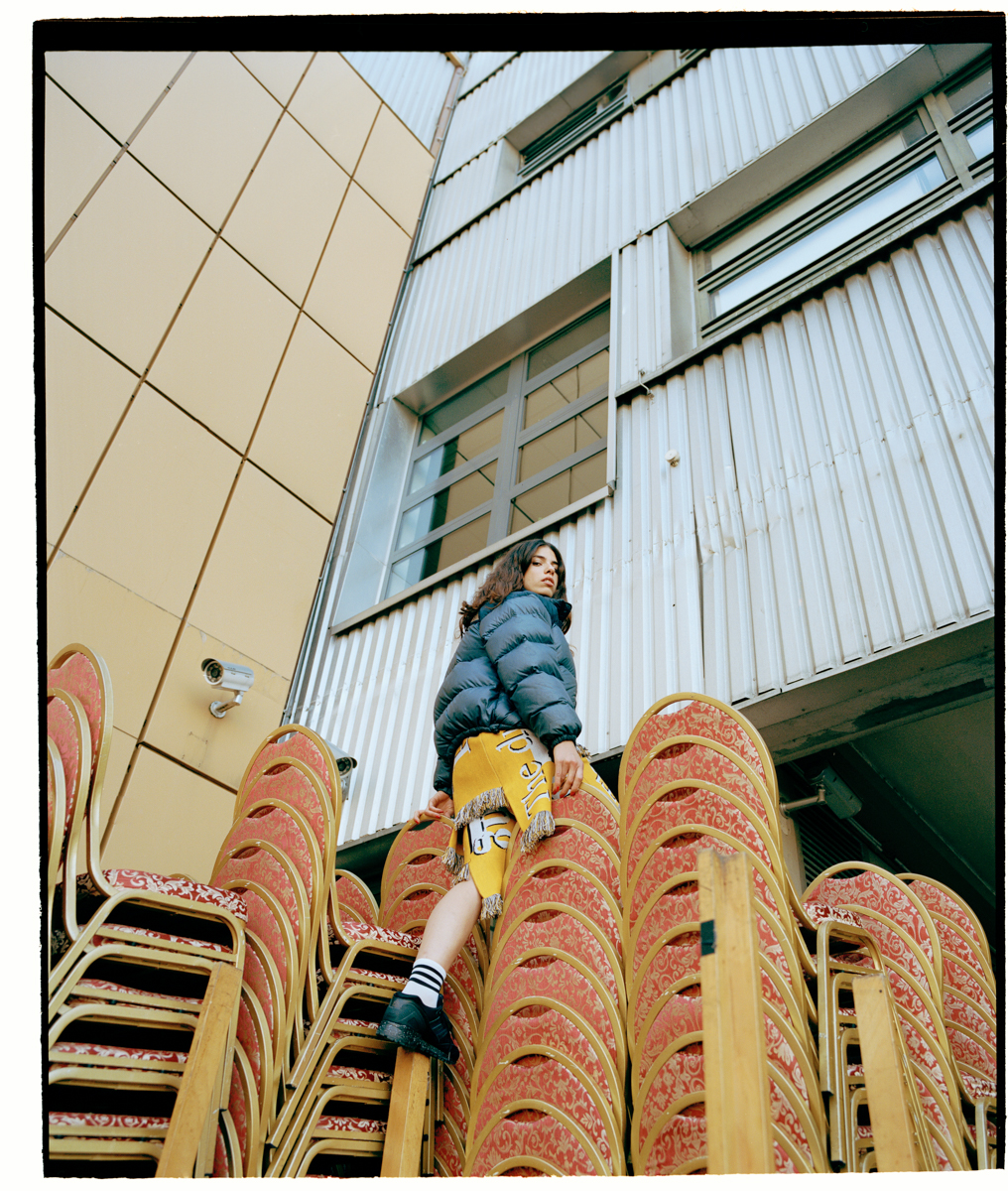 DIVERSITY-Kampagne
Diversity gehört zu den wichtigsten gesellschaftlichen Entwicklungen – und wie so oft beginnen diese in den Subkulturen der Nightlife-Szene. Für SKYY ist deshalb Fotograf Vitali Gelwich in die Party-Szene gezogen, um genau die Charaktere zu portraitieren, die mit ihrem Engagement und Backgrounds den Fortschritt vorantreiben. Teil davon sind Girls-Fotografin Bahar Kygsz oder DJane Linnea Palmestal. Mit der Kampagne findet die Marke einen individuellen Ansatz auf dem Weg zu mehr Toleranz und feiert die Testimonials mit urbaner Bildsprache und Provokation – denn nur so kommt unsere Gesellschaft weiter.
EINE GENERATION WEITER
Nach dem ersten kreativen Projekt geht der Support aber in die nächste Runde – und damit auch in euren Kleiderschrank. Zusammen mit dem Aktionsbündnis gegen Homophobie e.V. und dem Blogger Frank Schröder von I Heart Berlin hat SKYY Vodka im Rahmen des "Straight Support"-Movements ein Statement-Shirt designt. Die zugehörige Kampagne wurde vom Berliner Fotografen und LGBTQ-Supporter Joseph Wolfgang Ohlert umgesetzt und trifft damit auch in der Bildsprache einen aktuellen Zeitgeist. Mit dabei sind vor allem starke Girls: Fotografin Marlen Stahlhuth (Lenipaperboats), Fotografin Liz Bernatzek oder auch Laetitia Duveau vom Kollektiv Curated by Girls (findet ihr auch in unserer neuen Ausgabe 😉) posieren für Diversity und gegen Homophobie.
Und womit können wir den Diversity-Fortschritt besser feiern, als darauf mit dem passenden Drink anzustoßen? Dafür hat SKYY Vodka den passenden "Straight Support"-Drink bereitgestellt . Gemischt aus SKYY Vodka, Espolon Tequila Reposado, frischem Zitronensaft, Puderzucker, getoppt mit Soda-Wasser, garniert mit frischer Minze und einer Spalte Wassermelone starten wir damit optimistisch ins neue Jahr. Cheers to more diversity!