Gecancelt aber nicht vergessen: Wie wir unsere Pläne für 2020 in Erinnerung behalten
Musstet ihr 2020 Pläne absagen? Same. Die neue Kampagne "Unforgettable Denim" von Diesel widmet sich genau diesen gecancelten Träumen und setzt ihnen mit individuellen Denim-Patches ein "Denkmal". Hier verraten wir als NYLON-Redaktion euch, welche Pläne und Events 2020 auf unseren Patches stehen – und trotz Absage unvergessen bleiben.
Von essentiellen Problemen mal abgesehen, bleiben auch die meisten privaten Pläne und Events 2020 auf der Strecke. Aber bedeutet "abgesagt" auch gleich gecancelt für immer? Oder haben wir unsere Wünsche nur auf neue Art und Weise umgesetzt? Wer das Privileg genießt, die Freizeit trotz Krise frei gestalten zu können, tauschte in diesem Jahr zum Beispiel das offene Meer gegen den Badesee. Ein Konzertbesuch weicht Livestreams auf dem Balkon, statt Yoga-Reise wanderten Travel-Fans ins heimische Wohnzimmer. Kurz: Aus abgesagten Plänen ergeben sich unerwartete Momente, die zu neuen Erinnerungen werden. Was aber ist mit den konkreten Ideen und Events 2020, auf die sich jede*r gefreut hatte? Die kleinen Treffen, die großen Trips? Denen widmen nicht nur wir uns als NYLON-Redaktion mit diesem Beitrag, sondern auch die Brand Diesel mit ihrer neuen Kollektion "Unforgettable Denim".
Diesel Unforgettable Denim: Eine Widmung an die verpassten Träume und Events 2020
Wandern in den Anden, die Hochzeit, oder einfach Liebe und Fortschritt: Die Diesel-Kampagnenmotive zeigen die Momente, die 2020 zu unerwartet Erinnerungen geworden sind. Auch dabei: Private Shots von Tänzer Donte Colley oder Skate-Model Evan Mock. 
In Anlehnung an das Konzept einer geliebten Jeans, die uns überall hin begleitet, soll "Unforgettable Denim" große Momente trotz Verschiebung unvergesslich machen – ganz nach dem Motto "make memories of what you didn't do". Dazu gehört für die Kampagnen-Motive der Wandertrip in die Alpen, die Reise mit Freunden, die Hochzeit. All die verpassten Events hält die Kollektion in kurzen Wörtern auf individuell gestaltbaren Denim-Patches fest. Wie das funktioniert? Schaut euch dazu am besten den Kampagnenfilm oben an. Und welche konkreten Momente unsere NYLON- Redaktion auf ihre Patches schreiben würde, lest ihr hierunter!
Turid Reinicke, Chefredakteurin Print: Patch mit "2020 Wedding"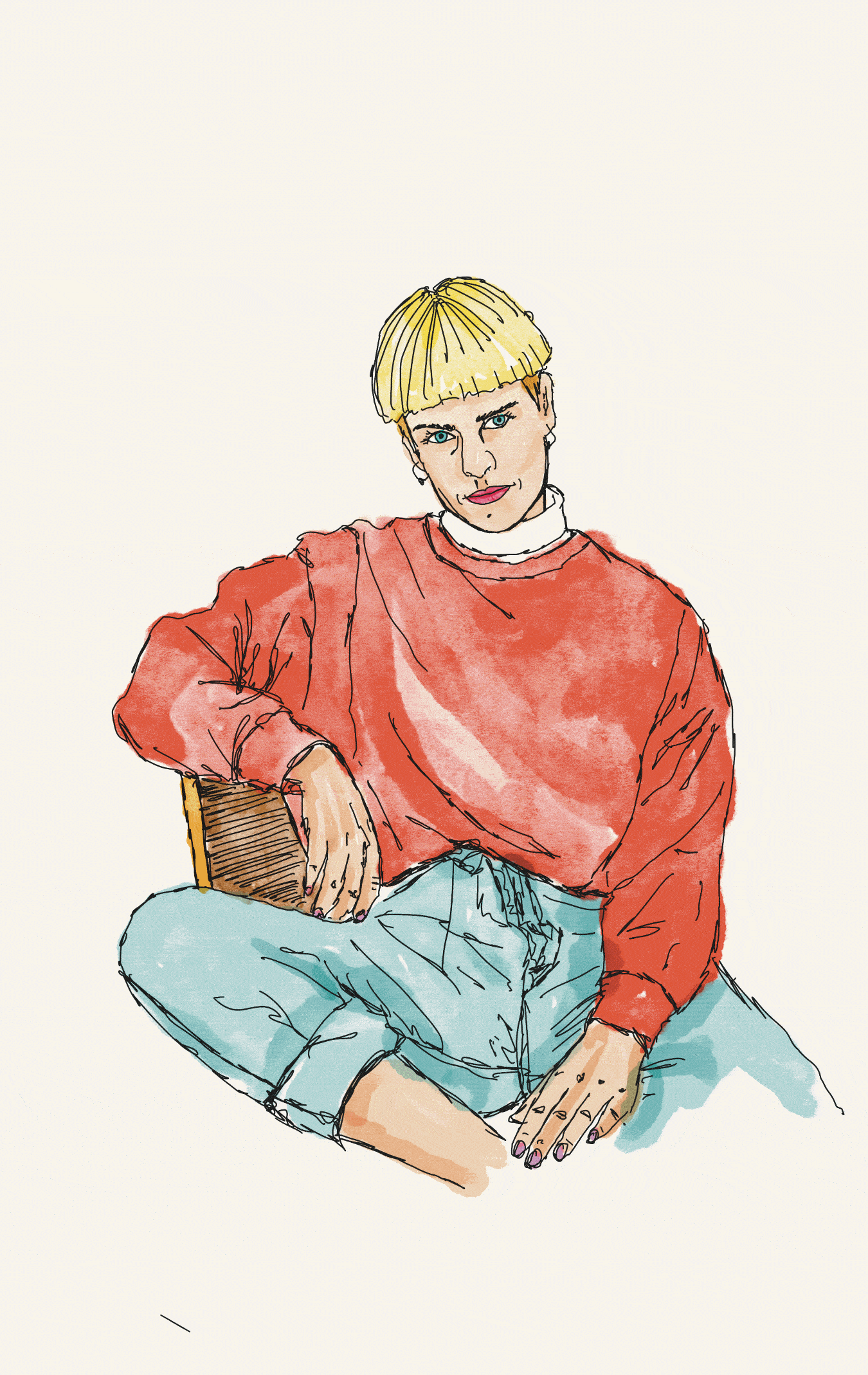 "My big fat Portuguese Wedding 2020: Ich musste dieses Jahr meine lang geplante Hochzeitsfeier in Portugal verschieben. Ein viertägiges Festival of love mit Familie und Freunden. Gut, dass Liebe ja bekanntlich nicht vergänglich ist und wir das Spektakel nächstes Jahr nachholen können." Für Chefredakteurin Turid zerplatzte die Traumhochzeit – vorerst. Die Feier am südeuropäischen Strand musste sie erst einmal verschieben. Aber bis zumn nächste Jahr hält die Jeans mit "Wedding 2020"-Patch eh!
Kristin Roloff, Marketing und Content Editor: Patch mit "2020 Miley"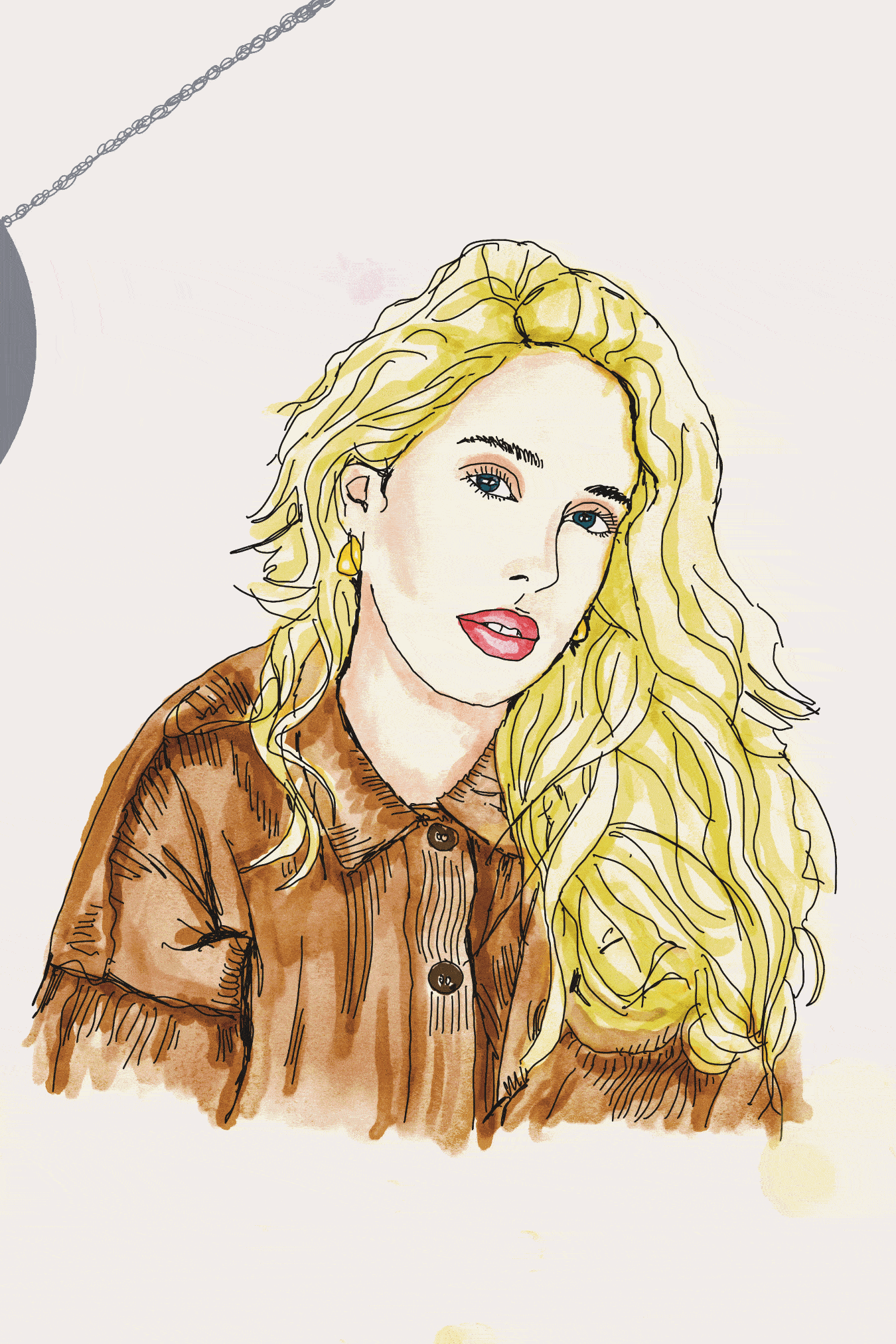 "Ich verpasse dieses Jahr das Lollapalooza in Berlin, bei dem ich endlich meinen Lebenstraum hätte erfüllen können, Miley Cyrus live zu sehen." Nein, Redaktionsmitglied und resident Miley Cyrus Fan Kiki hat hier mit dem Wort "Lebenstraum" nicht übertrieben. Ihr ergeht es wie einigen europäischen Cyrus-Fans: Die Performance auf dem Lollapalooza Festival 2020 wäre der erste Deutschland-Auftritt von Miley seit ihrer Bangerz-Tour im Jahr 2014 gewesen. Für den Moment schreibt Kiki also "2020 Miley" auf ihren Patch – auf dass sie 2021 endlich vereint sind.
Nina Petters, Fashion Director: Patch mit "2020 Dolce Vita"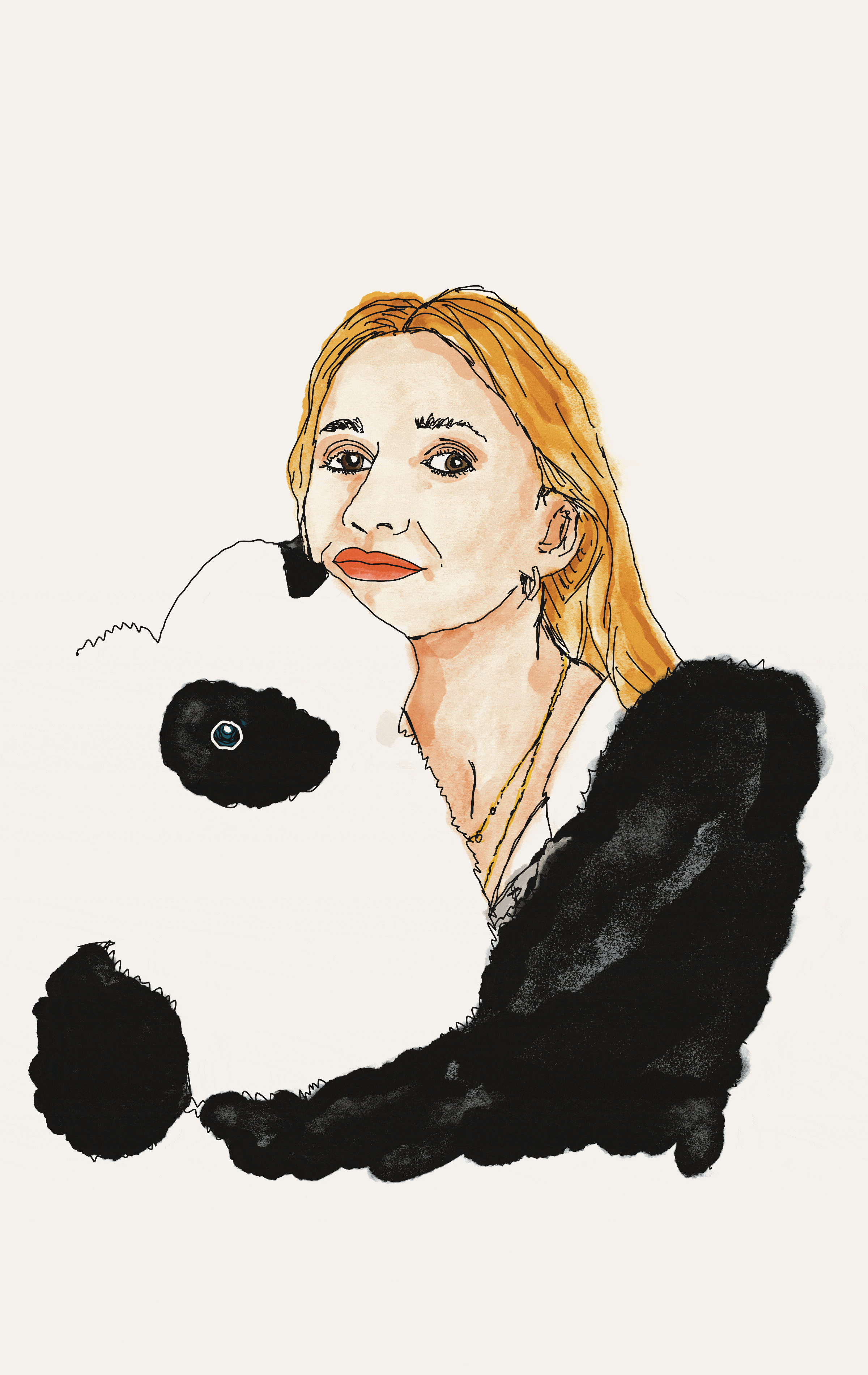 "Was ich in diesem Jahr verpasst habe? Livin' la dolce vita in Italien. Ein Haus mit Freunden im Süden Italiens habe ich kurzerhand gegen eine gemeinsame Quarantäne mit der Nachbars-WG eingetauscht." Für Fashion Director Nina wartet in diesem Jahr nicht der italienische Sommernachtstraum. Aus der gemeinsamen WG-Zeit nimmt sie aber nicht nur neue Erinnerungen, diskutierte Themen und Aktivitäten mit, sondern auch den Erinnerungs-Patch mit "2020 Dolce Vita".
Robin Micha, Editor Print und Online: Patch mit "2020 Haircut"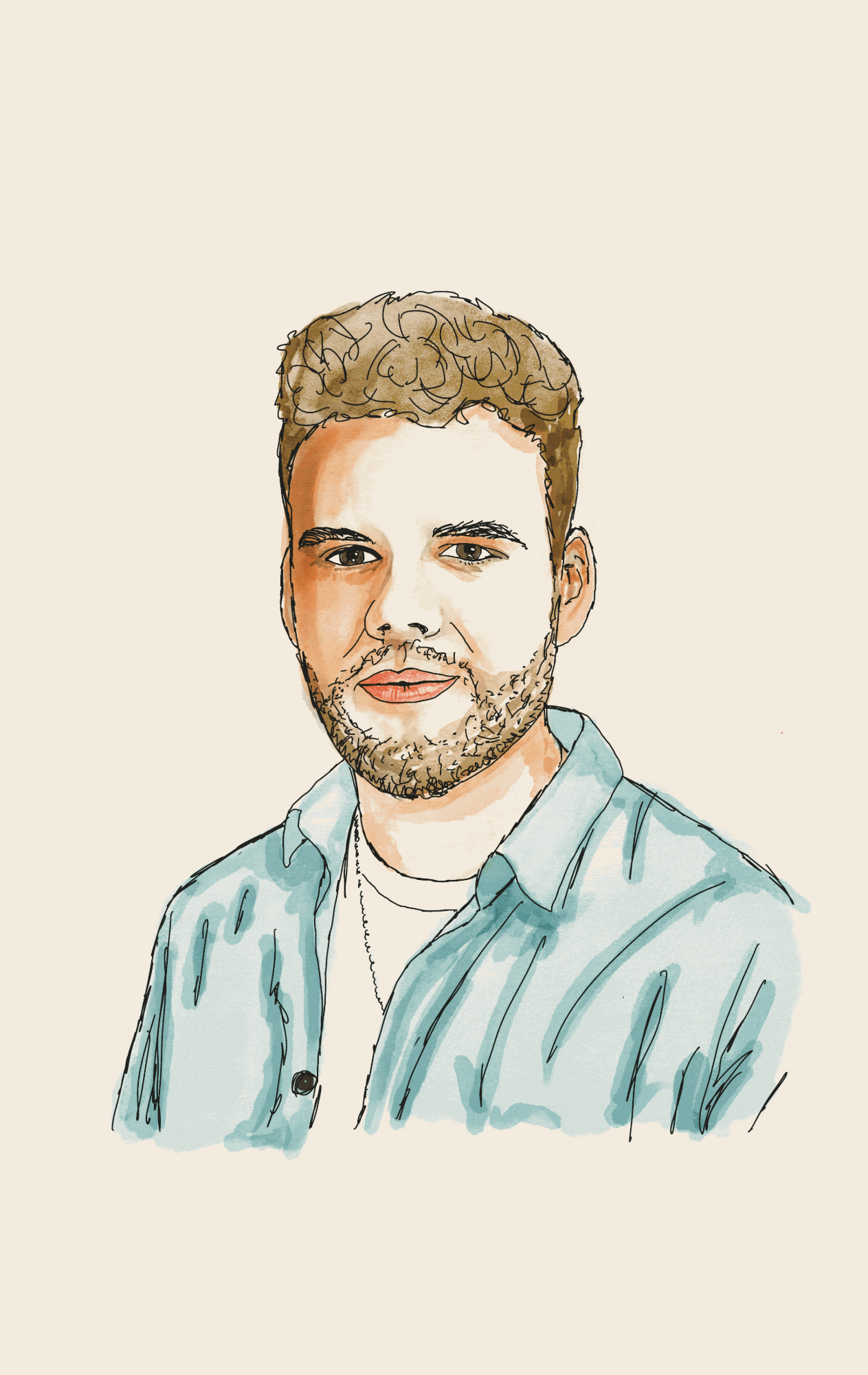 "Eigentlich wäre es 2020 mal wieder Zeit für einen komplett neuen Hairstyle geworden. Die totale Veränderung gab es nicht – aber dafür habe ich gelernt, mir selbst eine akzeptable Frisur zu verpassen." Zugegeben, den XXL-Vokuhila oben hatte sich Redakteur Robin nicht als neuen Look ausgesucht. Stattdessen ging er mit seiner Haarlänge in die andere Richtung – die Sache mit dem DIY-Haarschnitt lief nämlich deutlich besser als gedacht. Aus spontanem Cut wurde eine neue Frisur – die immer wieder selbst nachgeschnitten werden kann. Klar, dass auf Robins Patch "2020 Haircut" steht.
Illustrationen: Turid Reinicke