OUT NOW: Die neue NYLON Ausgabe #10 mit Lil Miquela und Riccardo Simonetti!
Das Motto unserer neuen Ausgabe macht Schluss mit Forderungen nach "Back to normal". Denn: Normal gehört abgesägt. Was da zugehört und welche Stars uns bei der Gestaltung der Zukunft helfen, erfahrt ihr auf diesen 116 Seiten. Dabei leitet uns eine Frage: Und was jetzt?
Sichert euch die neue NYLON-Ausgabe hier:

>>(ORDER NEW ISSUE HERE!) <<<
HIER könnt ihr die Printausgabe bestellen!!

-Nur gucken, nicht anfassen?
Dann holt euch doch das NYLON E-Paper!

-Natürlich gibt's NYLON auch in diesen Tagen an geöffneten größeren Kiosken und immer im Bahnhofs- und Flughafen-Zeitschriftenhandel.
Von wegen Back to Normal: Ab jetzt wird neu sortiert
 Nach der Krise back to business? No, thanks. Es wird Zeit, dass sich alles normalisiert? Auf keinen Fall! Viel zu lange durfte "normal" als Dogma gelten. Viel zu lange wurde sich der Hintern auf ver­meintlich Altbewährtem platt gesessen und die privile­gierte Comfort Zone ohne Rücksicht auf Verluste verteidigt. An der wurde dieses Jahr nun nicht nur leicht gerüttelt, sondern 2020 hat diese Welt ordentlich und in vielerlei Hinsicht aus der Hängematte geschnipst. Da kann man jetzt entweder doof aus der Wäsche gucken oder einfach mal den Schwung nutzen. Denn die letzten Monate haben auch gezeigt: Wenn jede*r mal bei sich ist, dann haben Augen und Ohren wieder mehr Kapazitäten für andere/s. Probleme können erkannt und benannt werden, Stimmen werden lauter und vielleicht endlich mal gehört. Vieles kocht hoch und leider nicht nur Gutes. Aber zumindest kann, darf und muss jetzt neu sortiert werden. Das Konzept der Normalität ist schon im Kern fragwürdig, den großen gemeinsamen Nenner gibt es nicht. Deswegen möchten wir mit dieser Ausgabe verkün­den, was hoffentlich schon viele wissen: Normal wird abgesägt.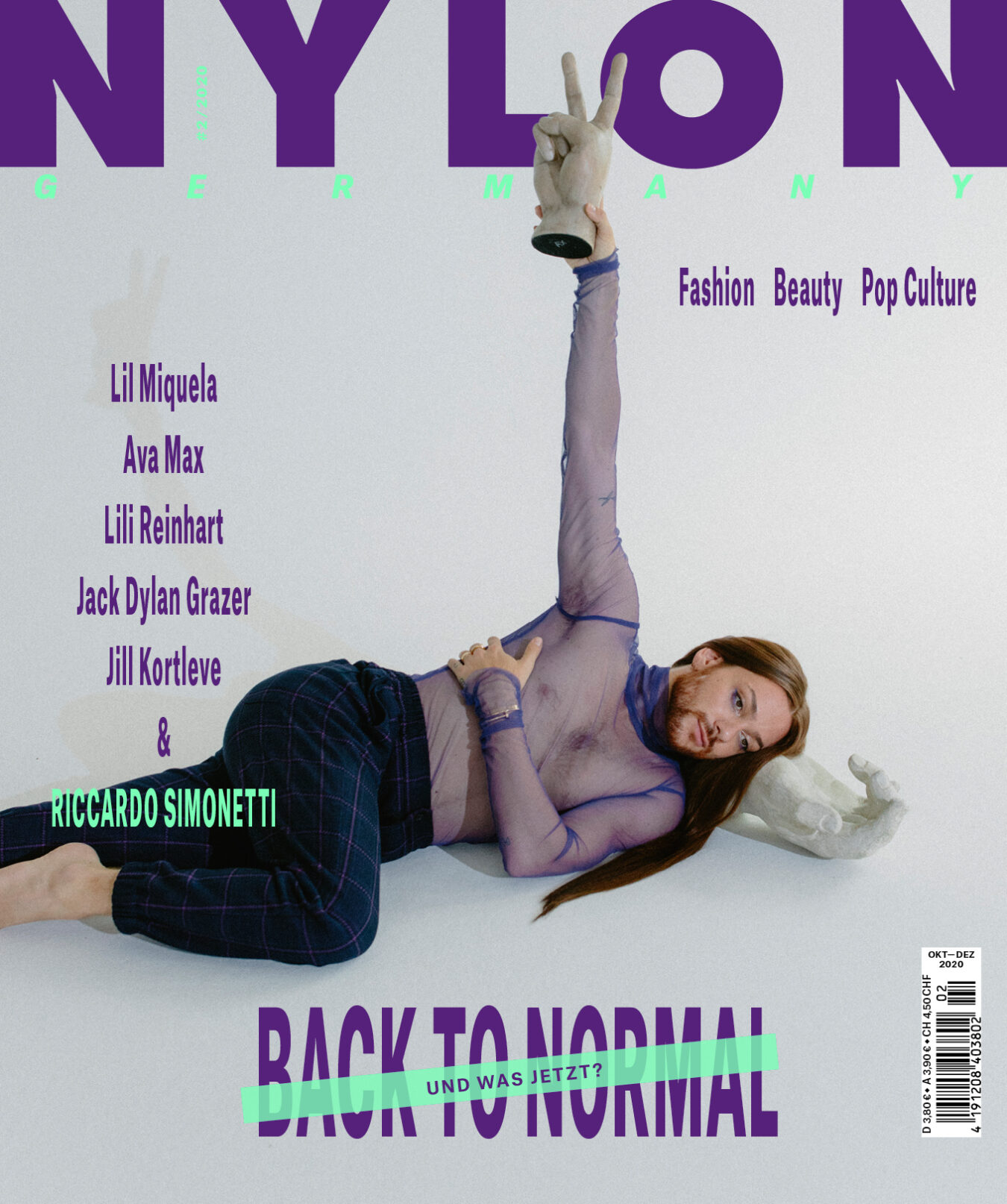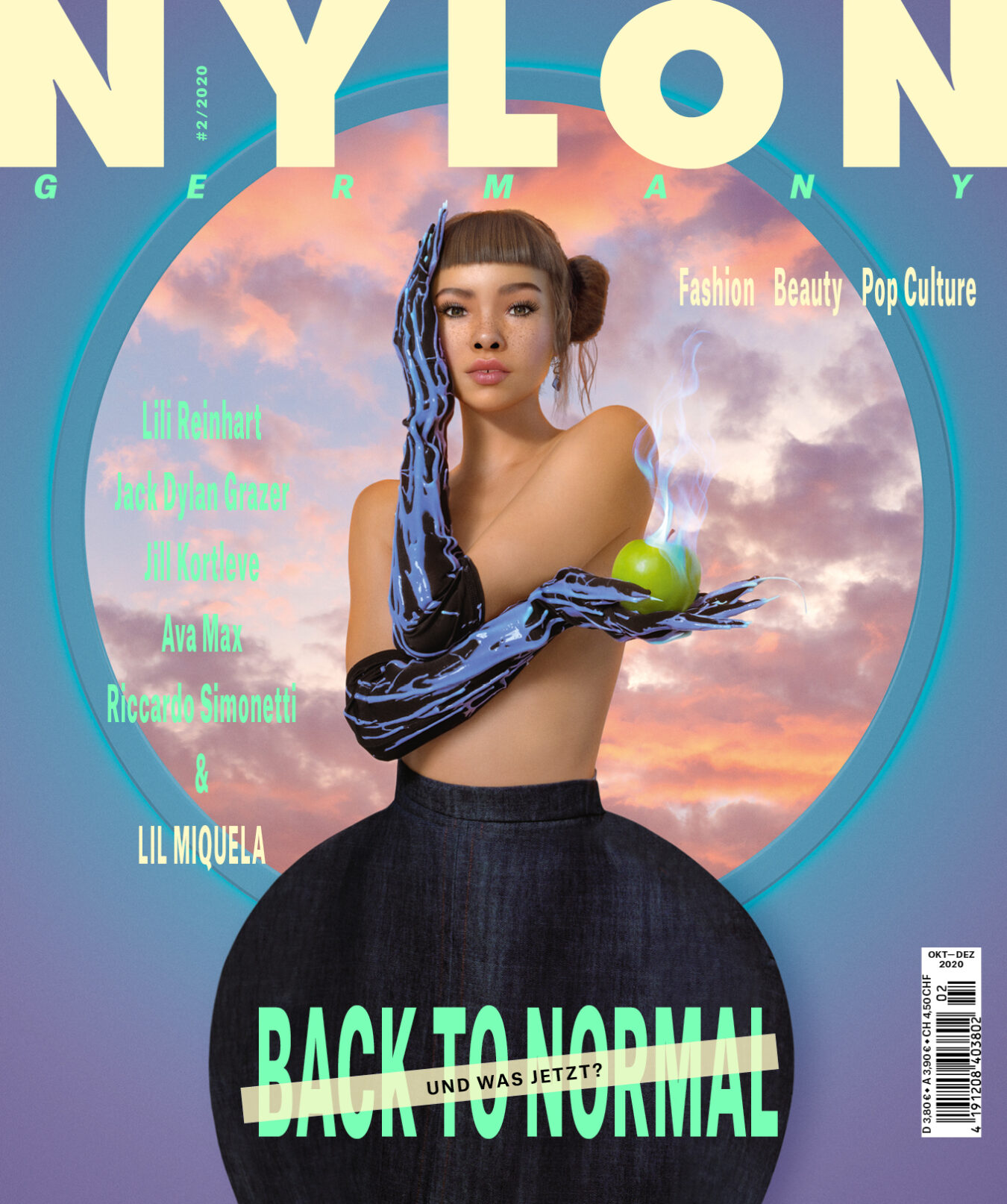 Auch in dieser Ausgabe: Hitsängerin Ava Max, die Schauspiel-Stars Lili Reinhart und Jack Dylan Grazer und Model Jill Kortleve. Foto Riccardo: Kapturing; Foto Lil Miquela: Brooke Ashley Barone
Avatar und Entertainer: Lil Miquela & Riccardo Simonetti sind Coverstars
Rassismus ist normal und muss komplett ab­ geschafft werden. Sexismus ist normal und darf nicht weiter existieren. Diskriminierung jeder Art? Leider normal und trotzdem das Letzte. Mother Nature auf der Schlachtbank? Normale Ressourcennutzung und mit Sicherheit eine Sackgasse. Leistungsdruck auf Kosten der Gesundheit? Normale Härte und ciao! Wegschauen, nicht hinhören, abwinken? Vermeintlich normale Mecha­nismen, aber nicht länger salonfähig. Wir möchten in dieser Ausgabe Anstöße für neue inklusive Denkweisen liefern und zeigen, dass ein Mosaik aus unzähligen Facetten für jede*n eine Normalität bereithalten kann, ganz ohne zu vereinheitlichen. Wir haben Lil Miquela, den erfolgreichsten Avatar auf Social Media, über die Zukunft der Menschheit befragt und mit Riccardo Simonetti über die Verantwortung als Entertainer gesprochen. Equality, Business­-Philosophie und Gemeinschaftsbildung: Inspirierende Frauen haben mit uns einen Blick in die Zukunft geworfen und definiert, was sich genau jetzt ändern kann und muss, während wir uns mit futuristischen Looks in die Galaxien der Zukunft geträumt haben.
Diese Ausgabe wird dennoch nicht die Welt retten. Des­wegen empfehlen wir euch, nicht nur einen Blick in dieses Magazin zu werfen, sondern mehr denn je nach links und rechts zu schauen. Es ist viel los da draußen. Was machen wir daraus?
P.S.: Danke an dieses wunderbare Team, das so aufopfernd und selbst­ los an diesem Herzensprojekt arbeitet und immer wieder über sich selbst hinaus­ wächst. You nail it, always! Big love. Danke auch an all die tollkühnen Kreativen da draußen, die uns in jeder Ausgabe ihre Arbeit zur Verfügung stellen, auch wenn die Bedingungen schwierig sind. We are conscious: Ohne euch wären wir nicht hier.