Skating, Music & Art: Das alles gab's beim House of Vans Berlin zu bestaunen
Time to recap: Das vergangene Wochenende hat uns ins Skate-Universum gebeamt und wir mögen, was wir dort gesehen haben. Die Leidenschaft fürs Skaten ist entfacht und hat Anfänger und Profis aufs Boards getrieben. Außerdem gab's beeindruckende Kunst, hotte Musik und spannende Workshops. Cheers to you, House of Vans Berlin!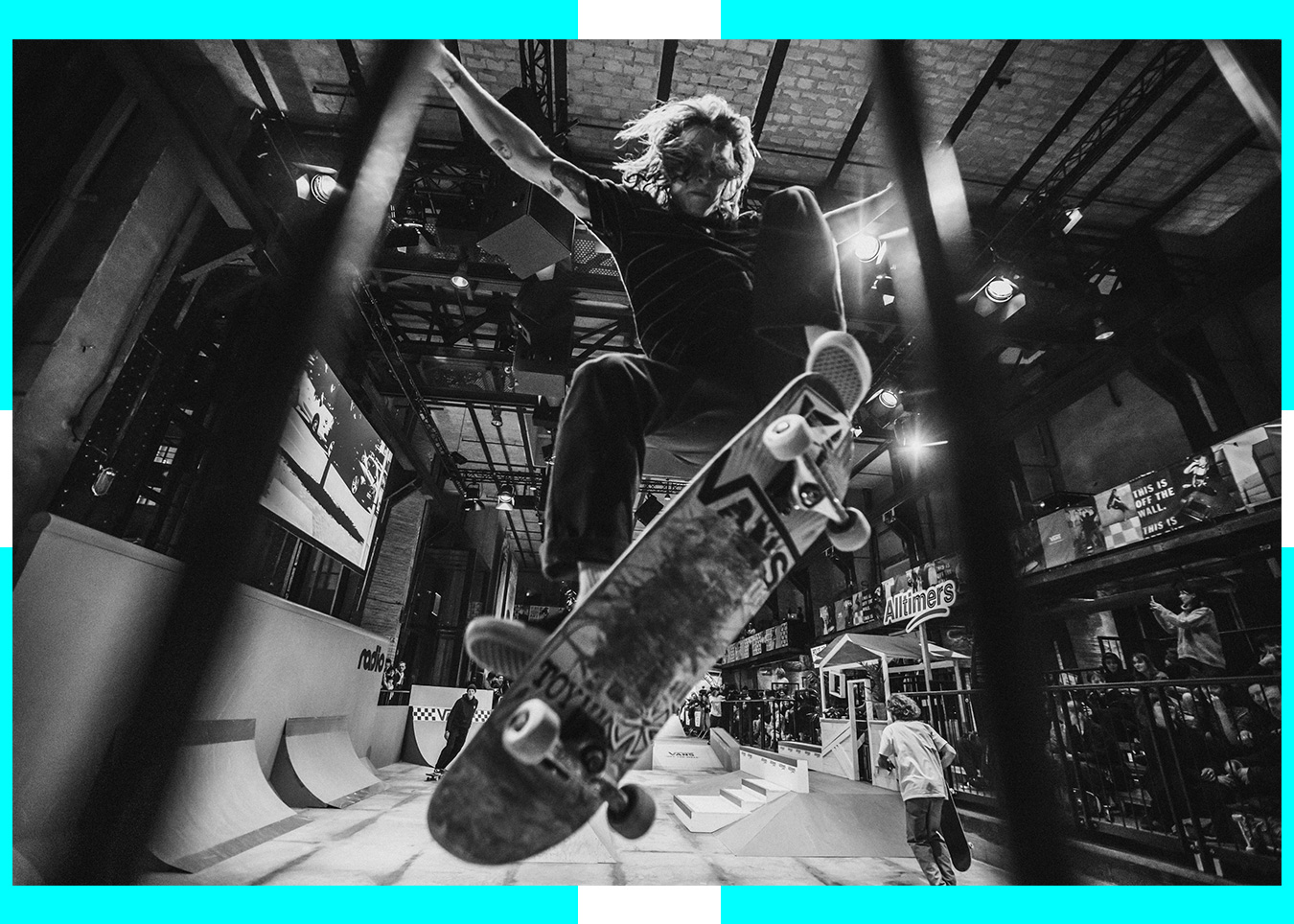 Am vergangenen Wochenende ist in Berlin ein Traum für alle Skate-Lover wahr geworden: Das House of Vans Berlin hat zu ihrer ersten deutschen "Skate Clinic" eingeladen. Jeder, der Lust hatte sich auf's Board zu schwingen, konnte kostenlos dabei sein. Aber auch für alle, die sich nicht getraut haben selbst zu skaten, gab's einiges zu sehen. Wir waren dabei und es wird Zeit, das Wochenende Revue passieren zu lassen.
Skate-Clinic: Board-Fans konnten sich ihr eigenes bauen und es danach ausprobieren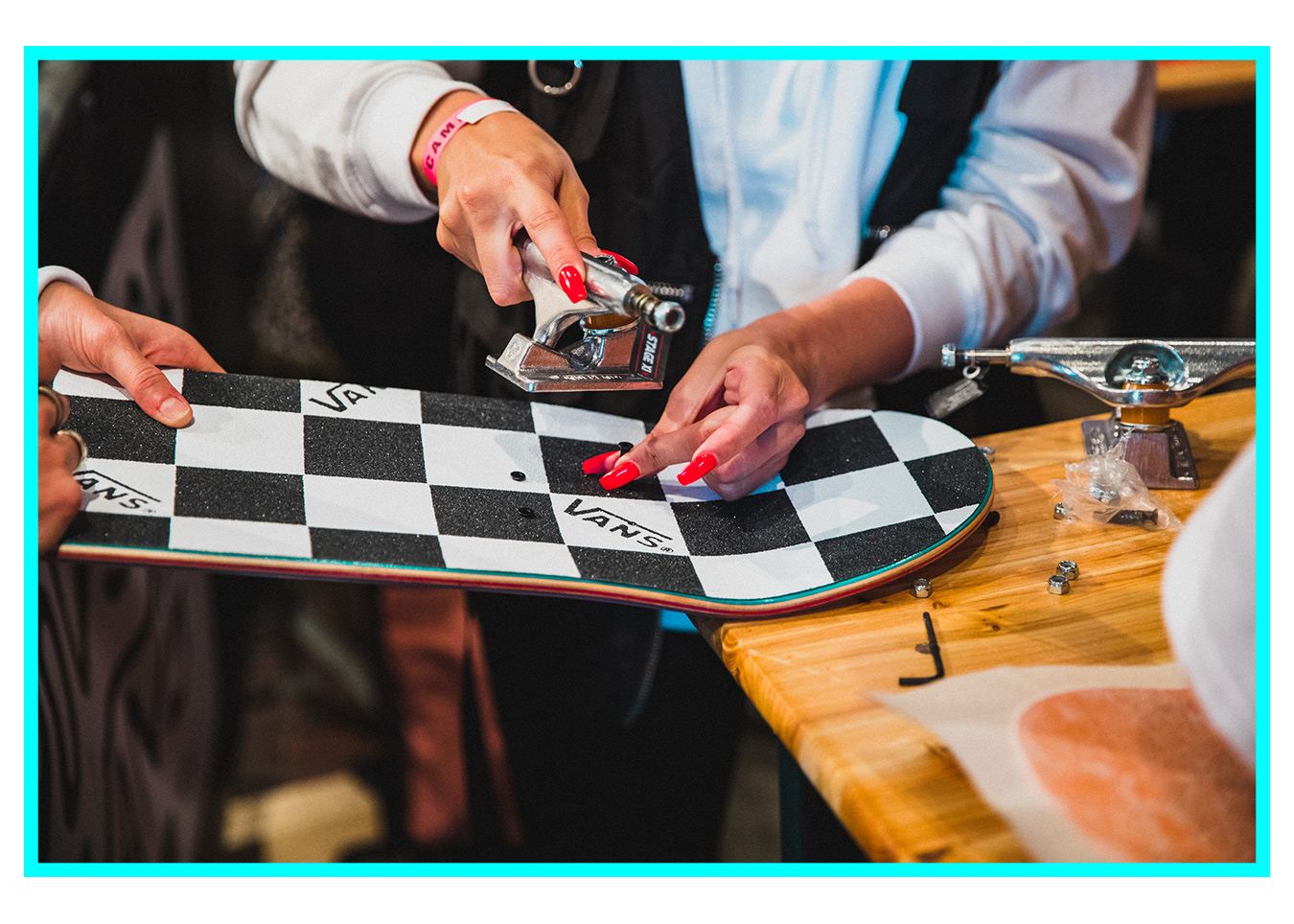 First things first: Im Vordergrund des ganzen Wochenendes standen natürlich Skateboards und alles drumherum. Jeder konnte sich sein eigenes, ganz persönlich designtes Exemplar bauen und sich dabei Tipps von den Profis holen, damit die Rollen ganz sicher richtig dran bleiben 😉 Sogar Szene-Stars wie Lizzie Armanto haben den Skatern unter die Arme gegriffen – für viele ein echter #fangirlmoment. Danach wurden die Boards direkt eingeweiht. Anfänger konnten in der Skate School ihre ersten Erfolge feiern und wir alle konnten bei der wachsenden Leidenschaft zusehen und mitfiebern.
Rocking The Night: Hotte Bands haben abends der Menge eingeheizt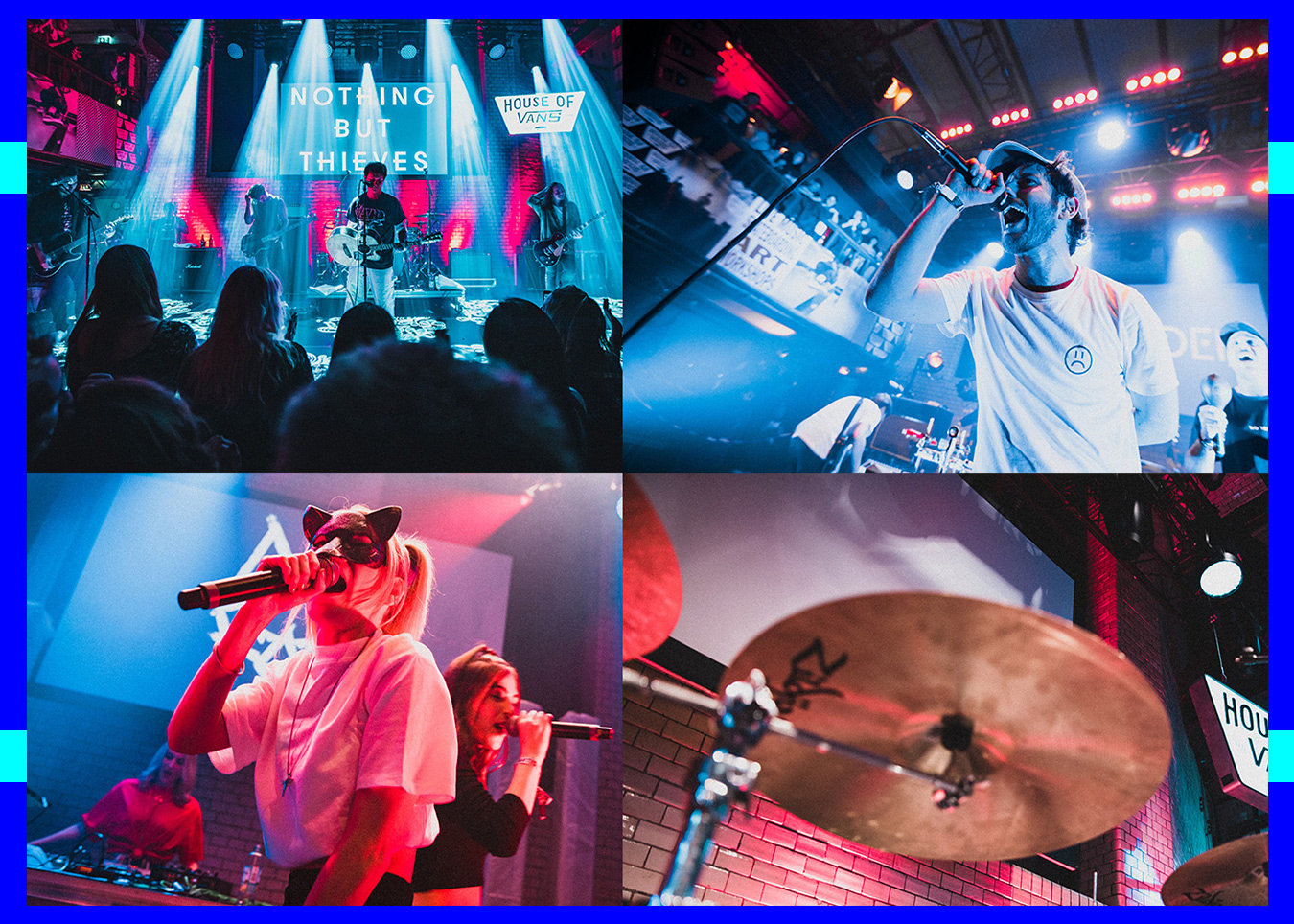 Nach den nicesten Skate-Sessions darf die Musik zum Abfeiern nicht fehlen. Deswegen haben abends die hottesten Rock- und Hip-Hop-Musiker des Berliner Nachtlebens wie Octavian, Antifuchs und House of Thieves der Menge ordentlich eingeheizt. Nach dem ein oder anderen Drink konnte auch der letzte Skater nicht mehr ganz still stehen.
Shop Your Faves: Beim Streetwear- & Kunstmarkt konnte jeder seine Lieblingsteile kaufen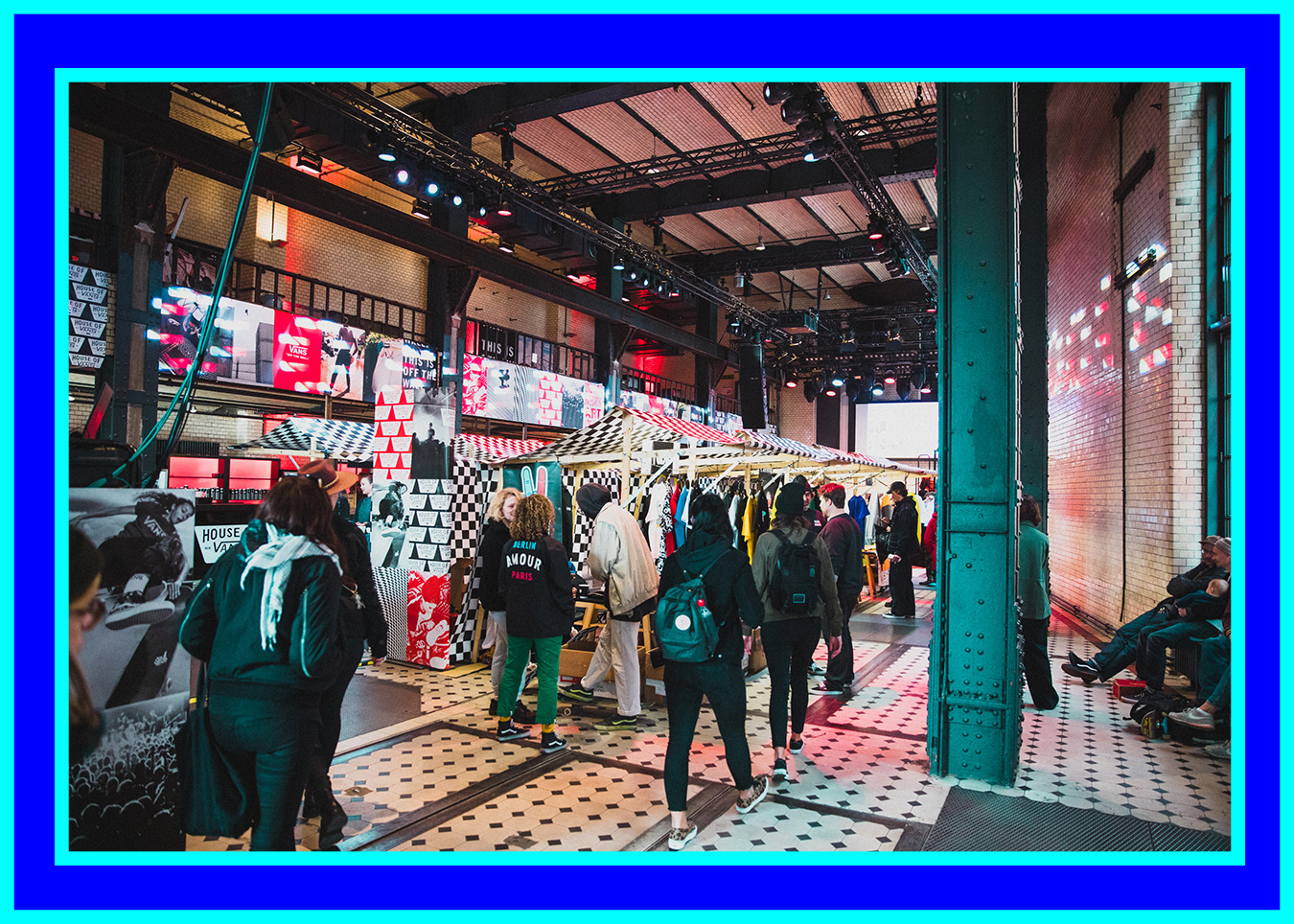 Shoppen macht halt immer Spaß. Vor allem, wenn die stylischsten Streetstyle-Brands, der schönste Schmuck und die kreativsten Kunstwerke dafür zur Auswahl stehen. Wer sich selbst fertig eingekleidet hatte, konnte quasi bei seiner Wohnung weitermachen. Die exklusiven VANS-Kunstwerke von Artists wie El Bocho oder Lucy Bohr konnten nämlich zum Beispiel als Prints gekauft werden. Eingetütet!
Memories that last forever: Wer ganz mutig war, konnte sich vor Ort kostenlos ein Tattoo stechen lassen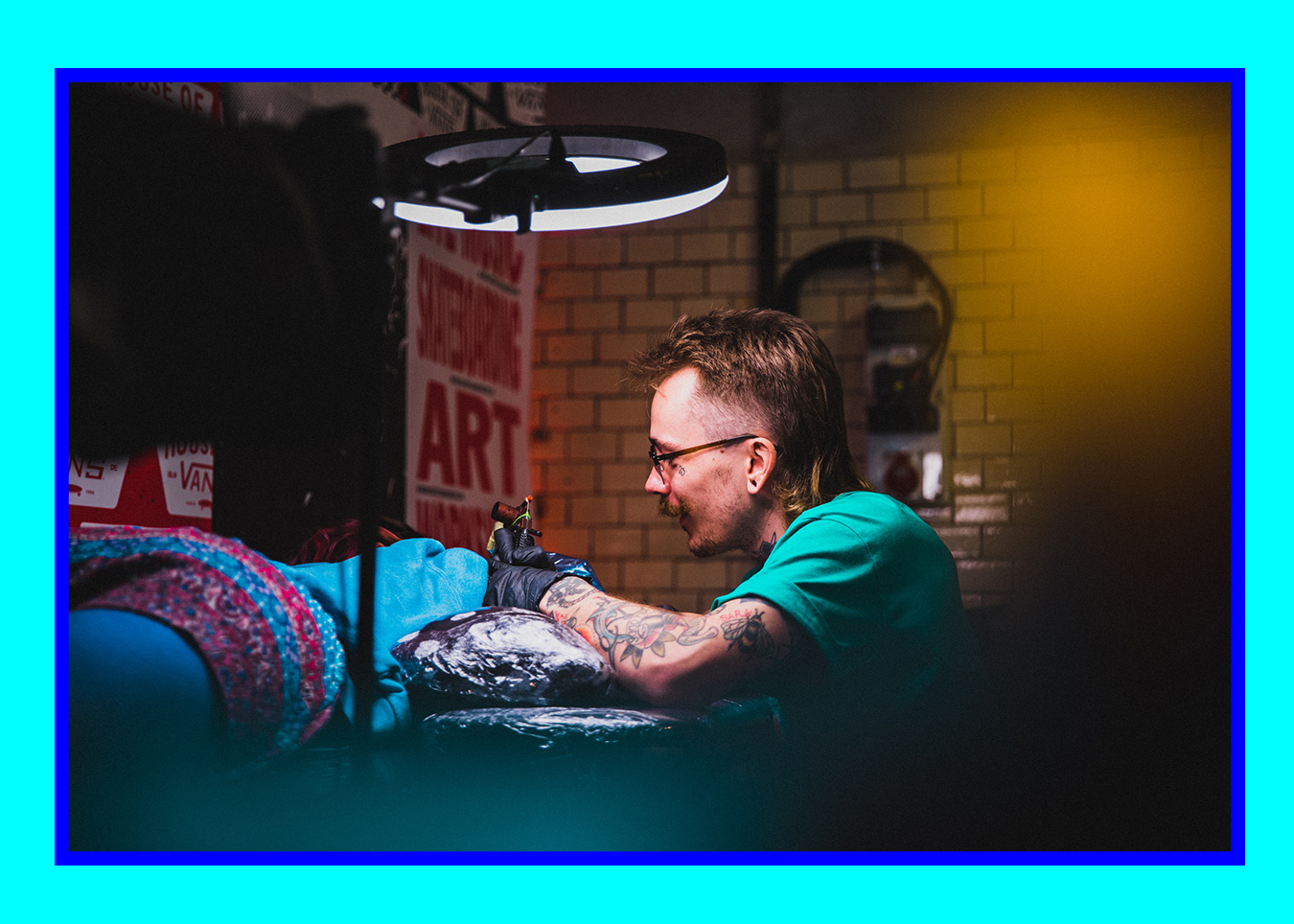 "Reiß dich zusammen und trink vielleicht doch ein Bierchen weniger" haben sich wohl viele gedacht, als sie den Tattoostand beim House of Vans Berlin gesichtet haben. Wir können aber verstehen, wenn sich der ein oder andere das nicht entgehen lassen konnte, denn das Angebot war sehr verlockend: Ein Tattoo umsonst! Alle mutigen Teilnehmer, die sich vielleicht zum ersten Mal für die Kunst, die für immer unter die Haut geht entschieden haben, werden dieses Event wohl nie vergessen. Aber auch für alle, die bereits mehrere Tattoos hatten, ist die Erfahrung hinter diesem neuen Motiv wohl ganz besonders.
Workshops & Live-Talks: Dinge, die wir wirklich lernen wollen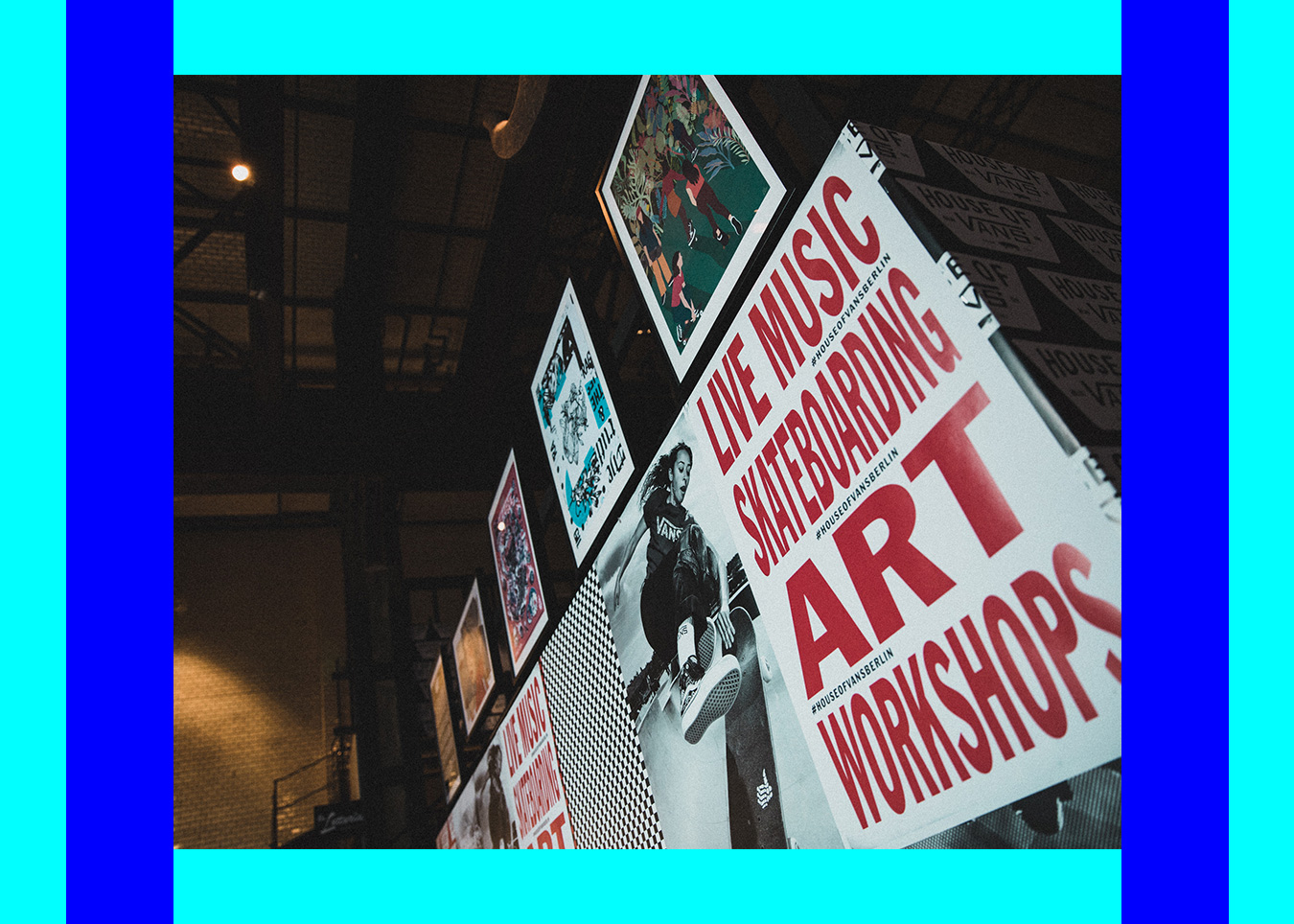 Das Motto des Wochenendes war es, einfach mal was neues ausprobieren. Mit diesen Workshops fiel uns das auch richtig leicht, denn beim "Hand Lettering" wurde zum Beispiel Schritt für Schritt gezeigt, wie wir ganz leicht mit Tinte und einem Blatt Papier richtige Kunstwerke in Form von Buchstaben zaubern können. Learning of the day: Es kann unglaublich entspannend sein, einfach mal so ohne Ziel drauflos zu malen. Außerdem hat Bloggerin Vreni Frost im Live-Talk ihre professionellen Instagram-Hacks verraten und Life Coach Gesine Haag ihre Tipps für ein besonders glückliches Leben im digitalen Zeitalter mit allen geteilt. Tja, dann sind wir jetzt wohl erstmal für alles gewappnet. Danke, House of Vans Berlin!
P.S. für alle Foodies: Beim House of Vans Berlin gab's neben yummy Drinks – aufgepasst – auch frittierte Snickers! Wer noch nie in den Genuss gekommen ist, muss sie unbedingt mal selbst probieren. Ihr werdet uns dankbar sein #foodgasm.
In Kooperation mit VANS.
VANS-Fans, here you go:
Streetwear trifft auf Streetart: Wir haben mit den Künstlern von House of Vans gesprochen
Dream big! Wir deuten euren Traum mit dem ComfyCush von Vans
Karl Lagerfeld x VANS