Die besten Tipps fürs perfekte Sommerhaar
Egal ob ihr in die Ferne reist oder (nur) an den heimischen Badesee: Hier kommen vier Haar-Pflege-Tipps für den Sommer.
Endlich Sonne, Meer und Strand oder Faulenzen am Pool! Während wir den Sommerurlaub gar nicht abwarten können, ist die Mischung aus Sonne und Salz- oder Chlorwasser für unsere Haare leider gar nicht so toll. Damit unser Haar nach dem Urlaub genauso schön aussieht wie vorher, haben wir die wichtigsten Tipps für die perfekte Pflege für Sommerhaar zusammengestellt.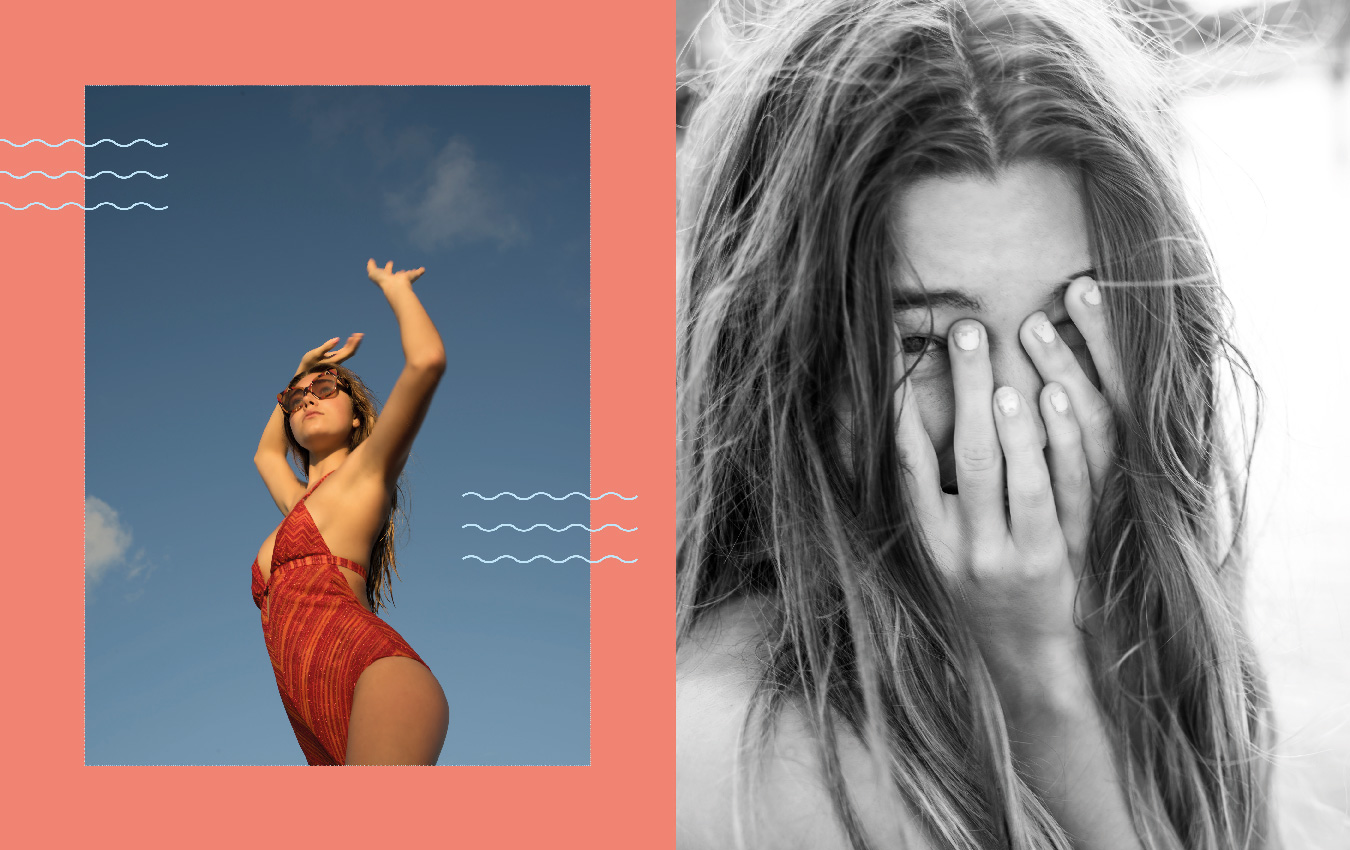 Badeanzug von Misonni, Sonnenbrille von Gucci
Sonnenschutz fürs Haar
Alle reden immer von Beach Waves, aber Sonne und Salz- oder Chlorwasser können dem Haar auch ziemlich zusetzen – und Blondierungen unschön verfärben. Ein UV-Schutzspray fürs Haar schafft Abhilfe. Das Haarpflegespray von ultrasun (Ultrasun, "Daily UV Hair Protector", ca. 29 Euro), zum Beispiel, schützt die Haare vor UV-Strahlen sowie Chlor- und Salzwasser und hilft, die Farbe zu bewahren. Auch von Aveda gibt es ein Haarpflegespray (Aveda, "Sun Care Protective Hair Veil", ca. 23 Euro) Euromit UVA- und UVB-Filter.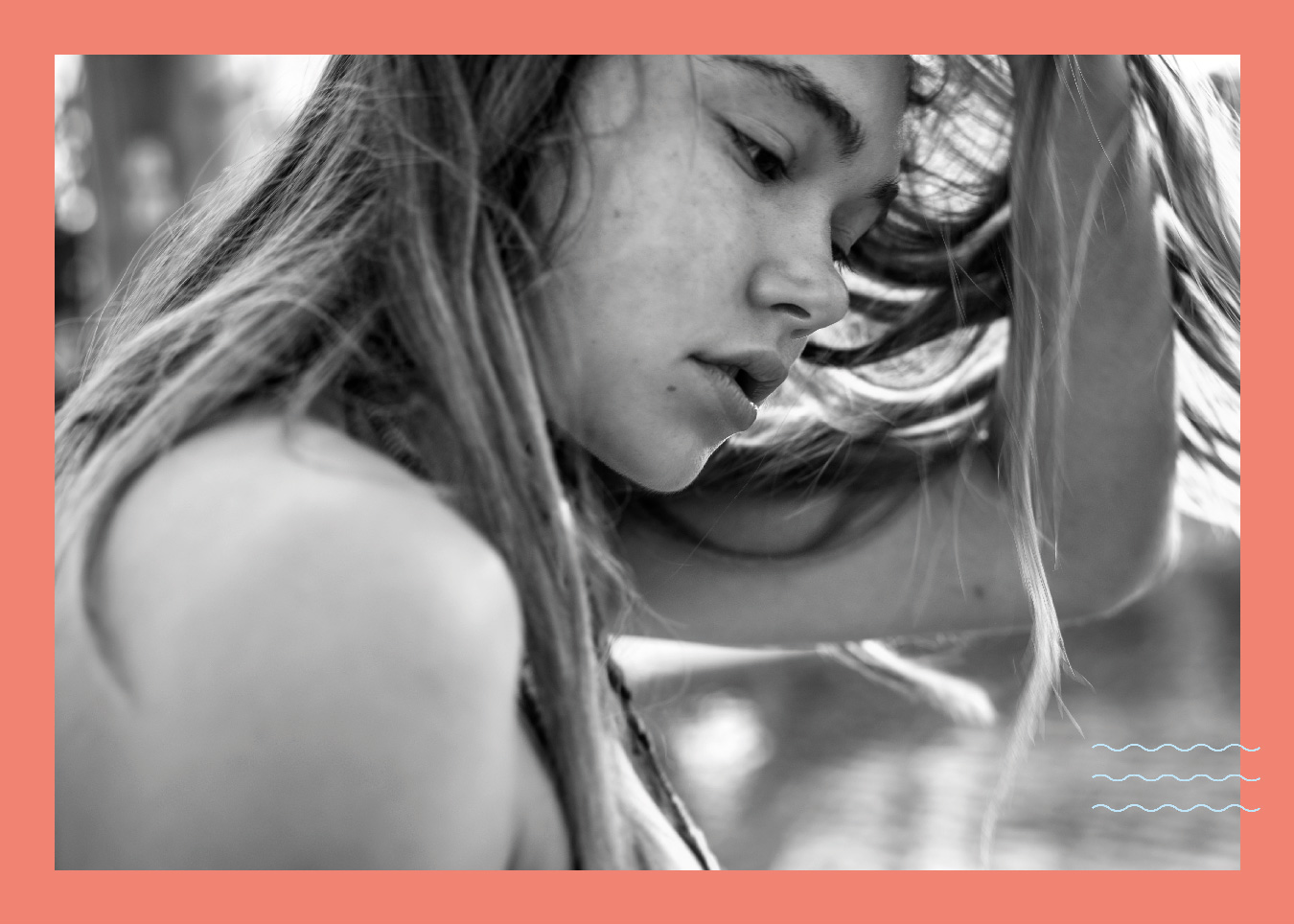 Entwirrung leicht gemacht
Sich einmal in die Wellen stürzen, abtauchen – und schon ist langes Haar vom Salzwasser und Schwimmen tricky verknotet. Um Haarbruch zu vermeiden, sollte langes Haar mit einer speziellen Bürste entknotet und gekämmt werden. Zum Beispiel mit dem "Tangle Teezer"( Tangle Teezer, "Salon Elite Panther Black", ca. 17 Euro), der nasses Haar ganz leicht durchkämmt, oder mit "The No. 1 Brush" von Michael van Clarke (Michael van Clarke, "The No. 1 Brush – Small", ca. 36 Euro), die ihren Namen wirklich verdient hat.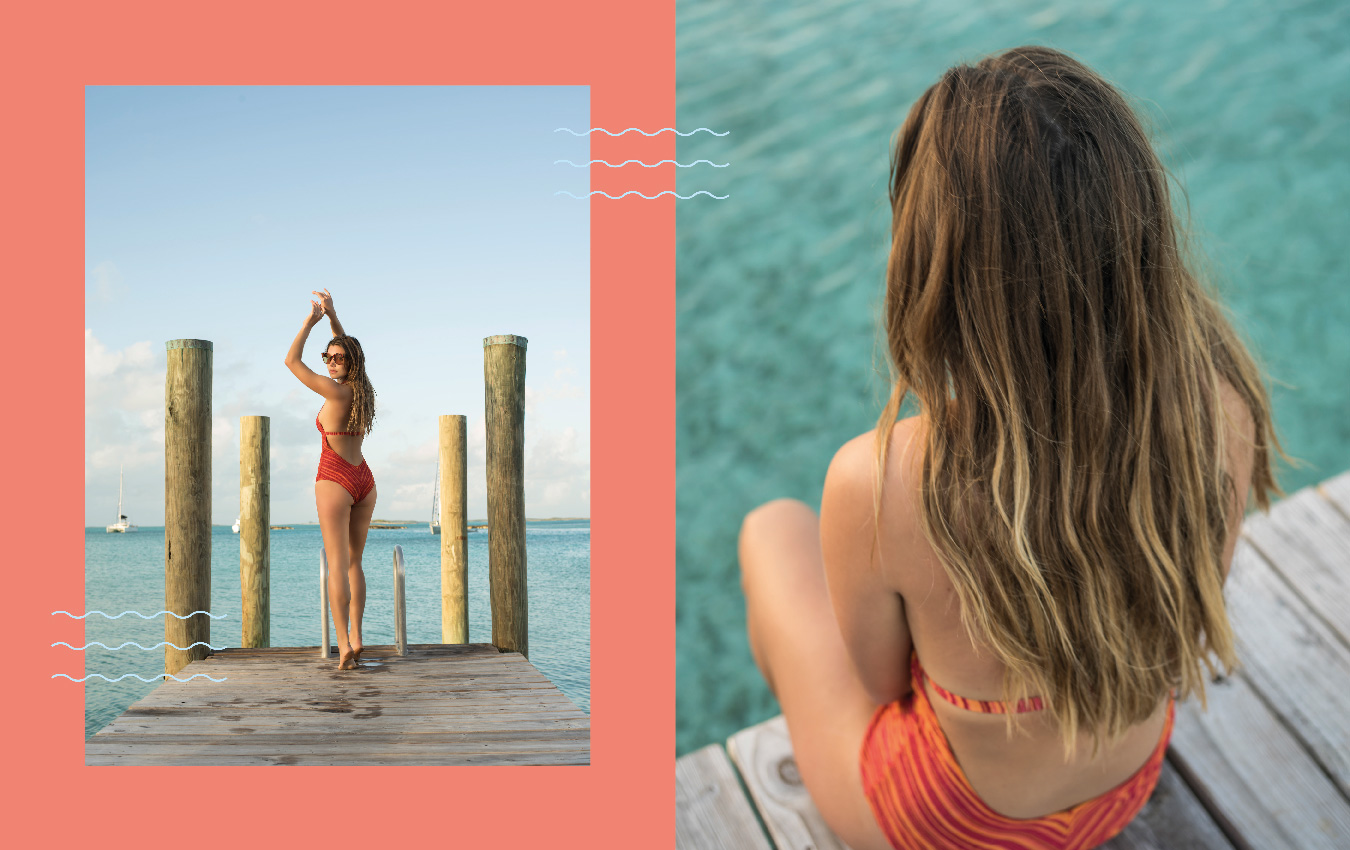 Pflege für die Längen
Struktur bekommt Haar von Wind und Salz meist automatisch – das Wave Spray können wir uns also sparen. Was das Haar stattdessen benötigt, ist eine extra Portion Feuchtigkeit, da geht's den Haaren nicht anders als der Haut nach einem Tag am Strand. Ein hochwertiges Haaröl beugt Spliss und Haarbruch vor und lässt sich ganz leicht zwischendurch in den Haarlängen anwenden – zum Beispiel von The Ouai (The Ouai, "Hair Oil", ca. 30 Euro). Wer sein Haar besonders pflegen möchte, kann ein Haaröl großzügig auftragen, das Haar in ein Handtuch wickeln und das Öl über Nacht einwirken lassen. Das funktioniert zum Beispiel einwandfrei mit dem sehr intensiven Haaröl mit Lavendel von Christophe Robin (Christophe Robin, "Moisturizing Hair Oil with Lavender", ca. 35 Euro).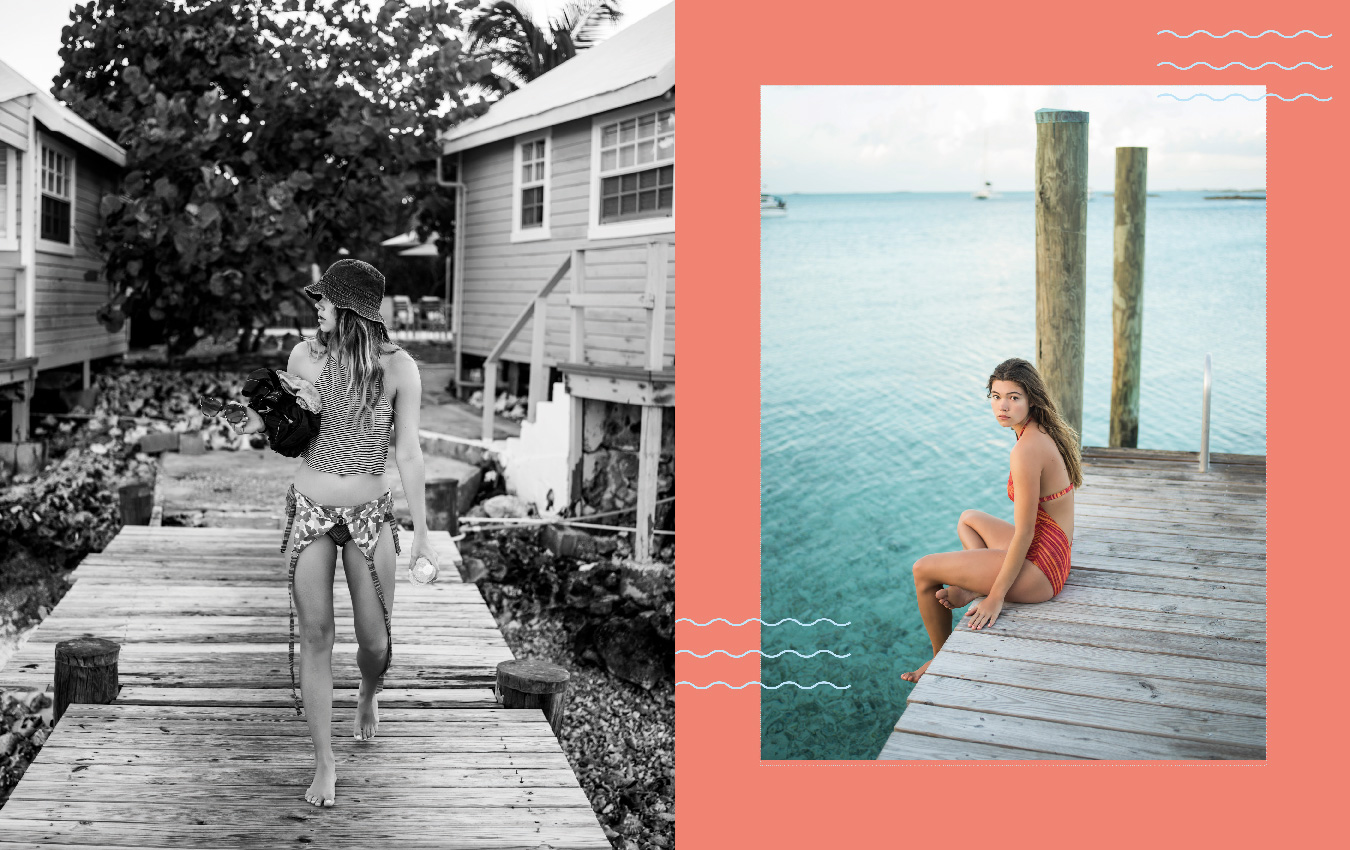 After Sun Pflege
Auch im Urlaub lohnt es sich, ein gutes Shampoo mitzunehmen und nicht blind auf das Hotel-Shampoo zu vertrauen. Denn nach einem Tag am Meer brauchen die Haare nicht nur Reinigung, sondern auch Pflege – am besten mit einem speziellen Feuchtigkeitsshampoo. Wer clever ist, packt auch eine Haarmaske ein. Von Aveda gibt es eine spezielle "After Sun Haarmaske" (Aveda, "Sun Care Ater Sun Hair Masque", ca. 9 Euro), die das Haar mit Feuchtigkeit versorgt und regeneriert.
Fotos: Stephanie Sian Smith // Model: Lily Jean Bridger @PremierModelManagment // Text: Anna Weilberg