Counting down the days: Die 10 originellsten Adventskalender dieser Saison
Wir liegen mit einer Decke (oder auch mehreren) eingekuschelt auf dem Sofa und trinken Tee. Ganz klar also: Der Countdown bis Weihnachten läuft. Die 10 originellsten Adventskalender begnügen ab Dezember bis Heiligabend auf kulinarische, kosmetische oder auch verspielte Art und Weise. Schnell sein lohnt sich, denn viele Exemplare sind streng limitiert!
Amorelie: 24 Lovetoys zum Experimentieren für Paare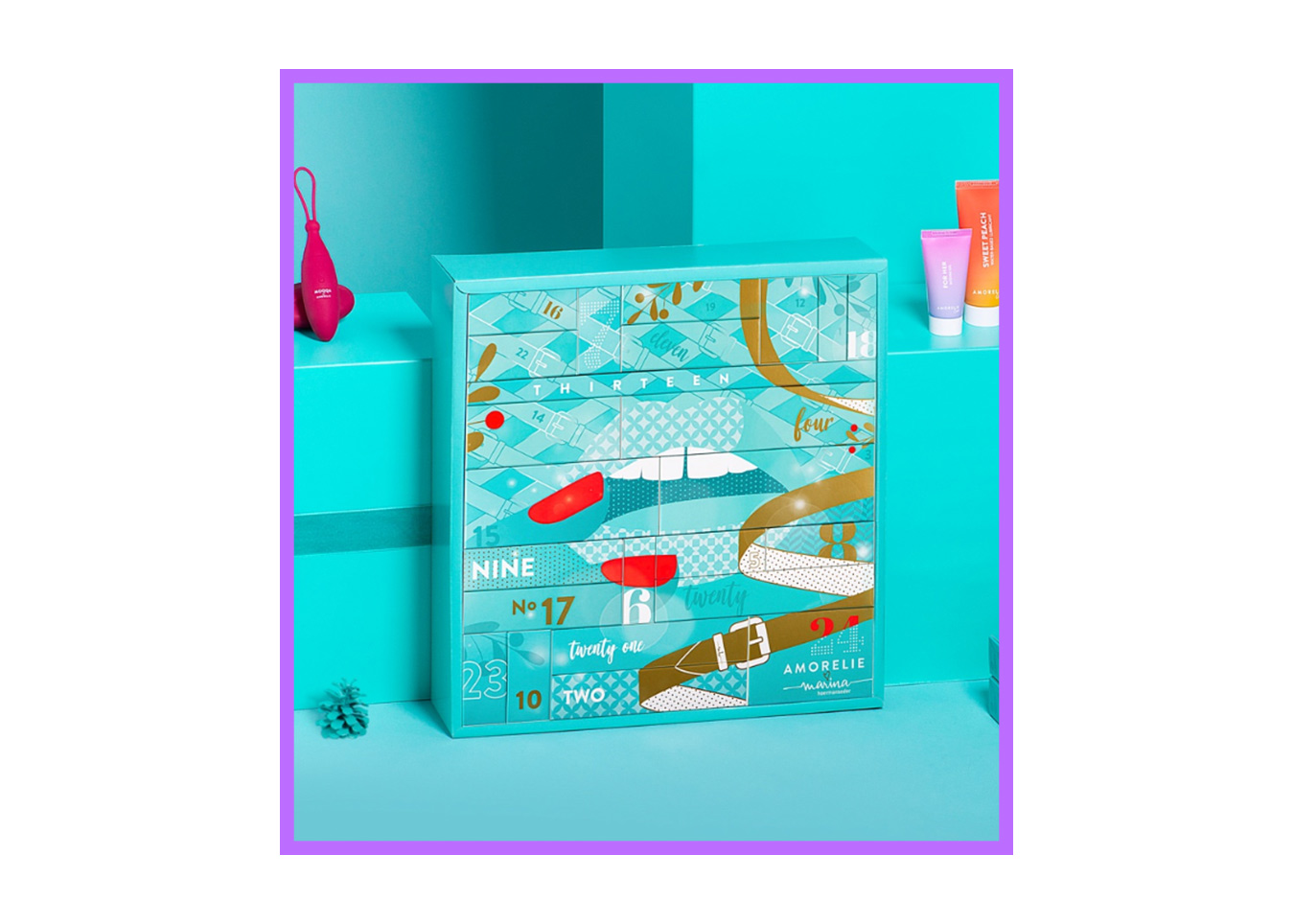 Wir starten diese Liste mit einem echten Banger – im wahrsten Sinne des Wortes. Der Adventskalender von Amorelie ist in Kooperation mit der österreichischen Stardesignerin Marina Hoermanseder entstanden und hat hinter jedem Türchen ein heißes Erotikspielzeug für Paare versteckt. Natürlich ist das Design des Kalenders mit dem Signature-Marina-Gürtel-Design versehen und ist damit auch ein echter Hingucker in jedem Zimmer. Ahnt ja nicht jeder sofort, was heißes wirklich drinsteckt… Übrigens: Ihr könnt zu dem Adventskalender auch die kostenlose Amorelie-App herunterladen und täglich hinter jedem virtuellen Türchen liebevoll aufbereitete Anwendungs- und Expert*innen-Tipps zu den jeweiligen Toys finden.
Preis: ca. 129,90 €
ASOS: Face und Body Luxus in fancy Boxen

Ab sofort ist der jährlich super beliebte ASOS "Face + Body" Adventskalender wieder erhältlich. Warum er diese Beliebtheit unserer Meinung nach absolut verdient hat? Auch dieses Jahr stecken wieder Kosmetik-Maxiproben von coolen Marken wie NARS, Clinique oder The Ordinary drin. Besonderer Clou: Die Türchen sind farbige Boxen mit kreativen Prints zum einzeln Herausnehmen in einer großen Korkbox, die ihr danach auch prima als Last-Minute-Weihnachtsgeschenkbox umfunktionieren könnt.
Preis: ca. 78,99 €
Lakrids by Bülow: Lecker durch den Dezember

Allen Lakritz-Fans da draußen brauchen wir nicht erklären, warum dieser Adventskalender genau der richtige für sie ist. Lakrids by Bülow hat in ihrem "Calendar Winter Bundle" alle Lakritz-Geschmäcker, die das Schlemmer-Wunderland zu bieten hat verpackt. Wir sagen nur "Salt&Caramel", "Raspberry" oder auch "Salt&Pepper" – yummy!
Preis: ca. 95 €
Lookfantastic: Bis Heiligabend auf Schönheits-Hochkurs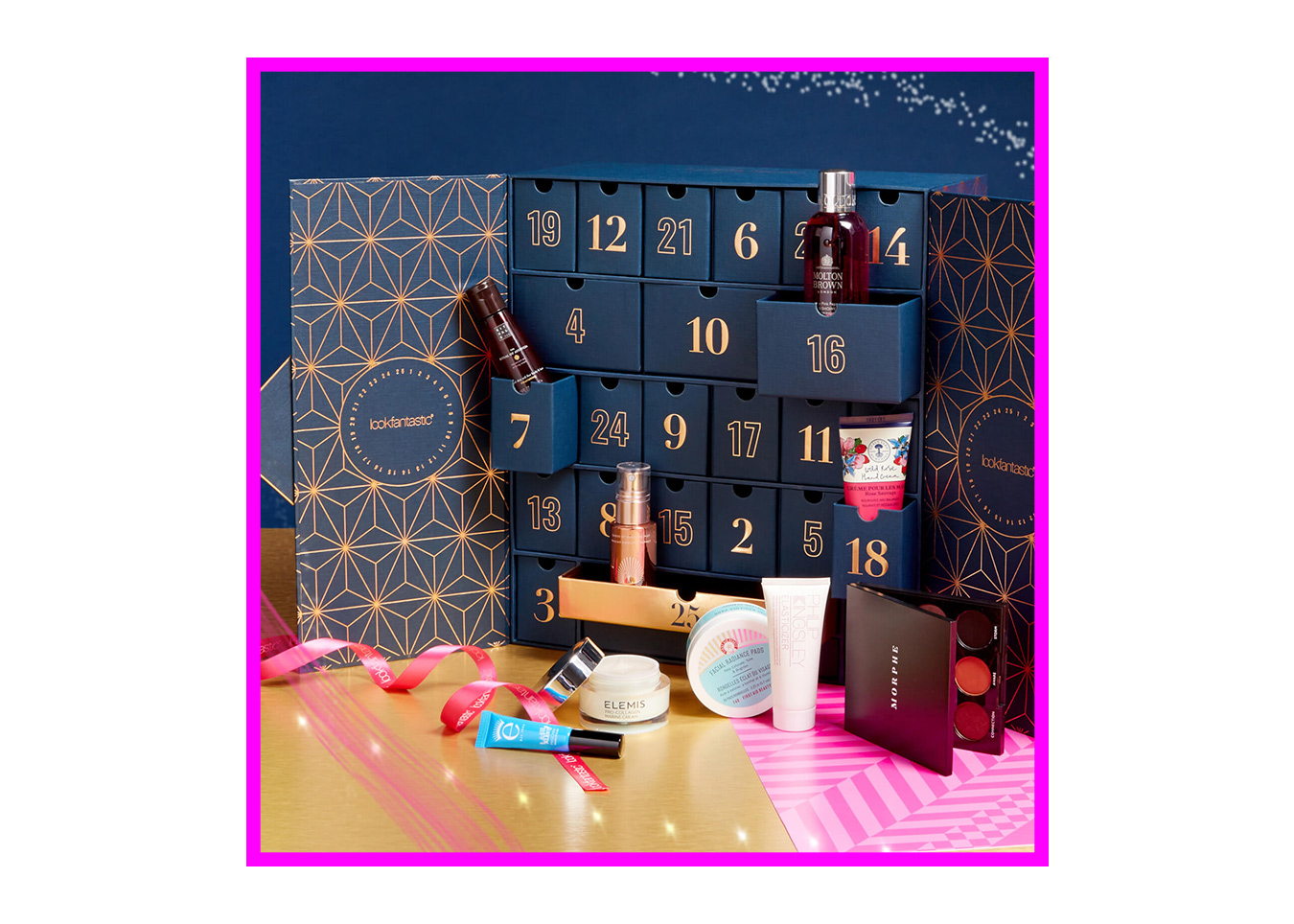 Ein Blick auf das Foto des Lookfantastic Adventskalenders sagt mehr als tausend Worte. Deswegen gibt's von uns dazu jetzt nur kurz unsere ersten Gedanken: "Omg die Morphe Palette", "Wow ich brauche diese Elemis Creme", " Yes zu allem von Rituals".
Preis: ca. 89 €
Marvel: Für die Verspielten und Nostalgischen unter euch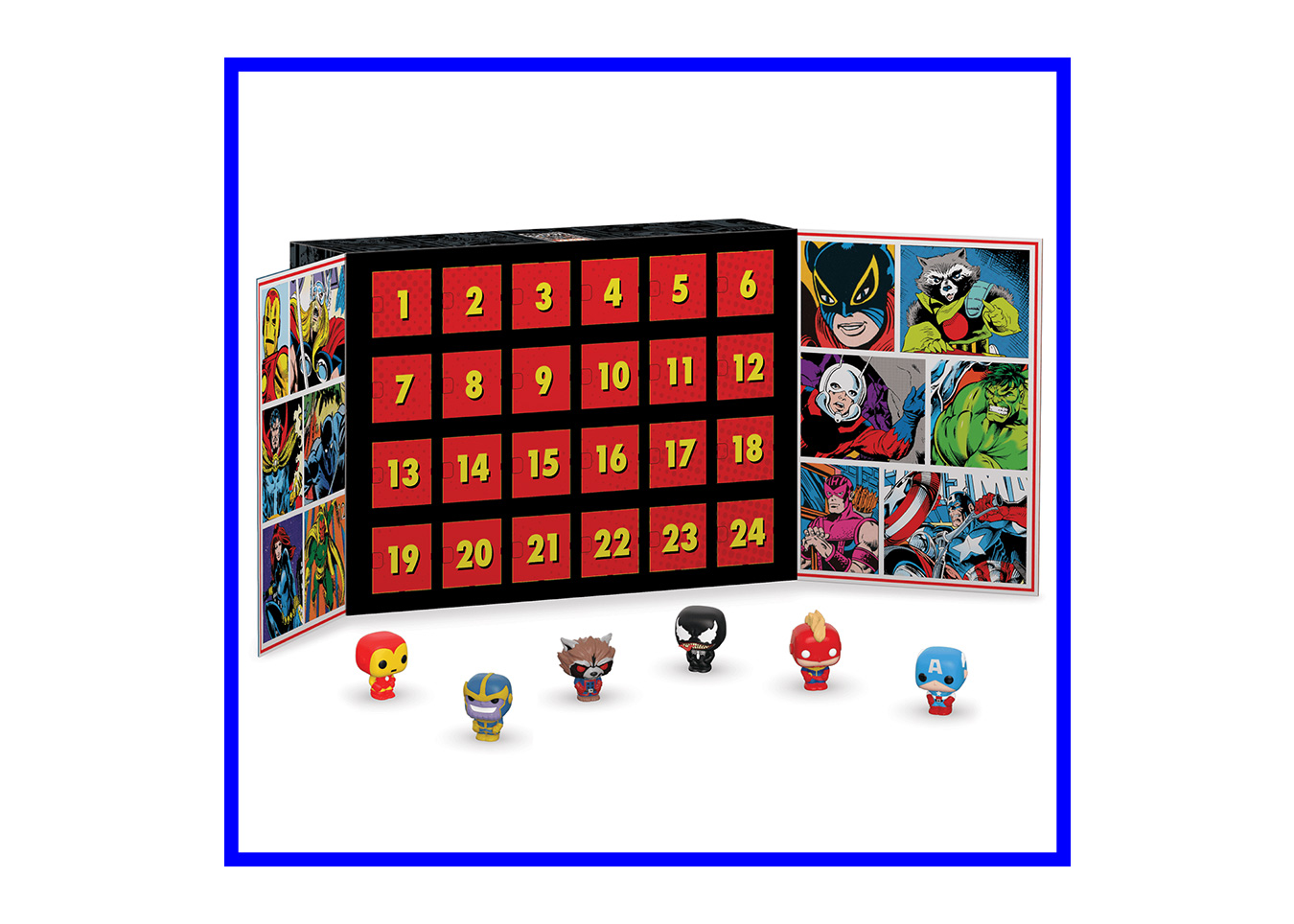 Am liebsten würden wir doch alle nie erwachsen werden und einfach nur in Kindheitserinnerungen schwelgen. Alle Mavel-Fans werden das mit diesem Adventskalender täglich im Dezember erleben können, denn hinter den 24 Türchen verbergen sich die Kultcharaktere als süße Pocket Pop! Figuren. Hach, alles fast wie damals…
Preis: ca. 48,99 €
MyMuesli: All day, every day eine andere Frühstücksüberraschung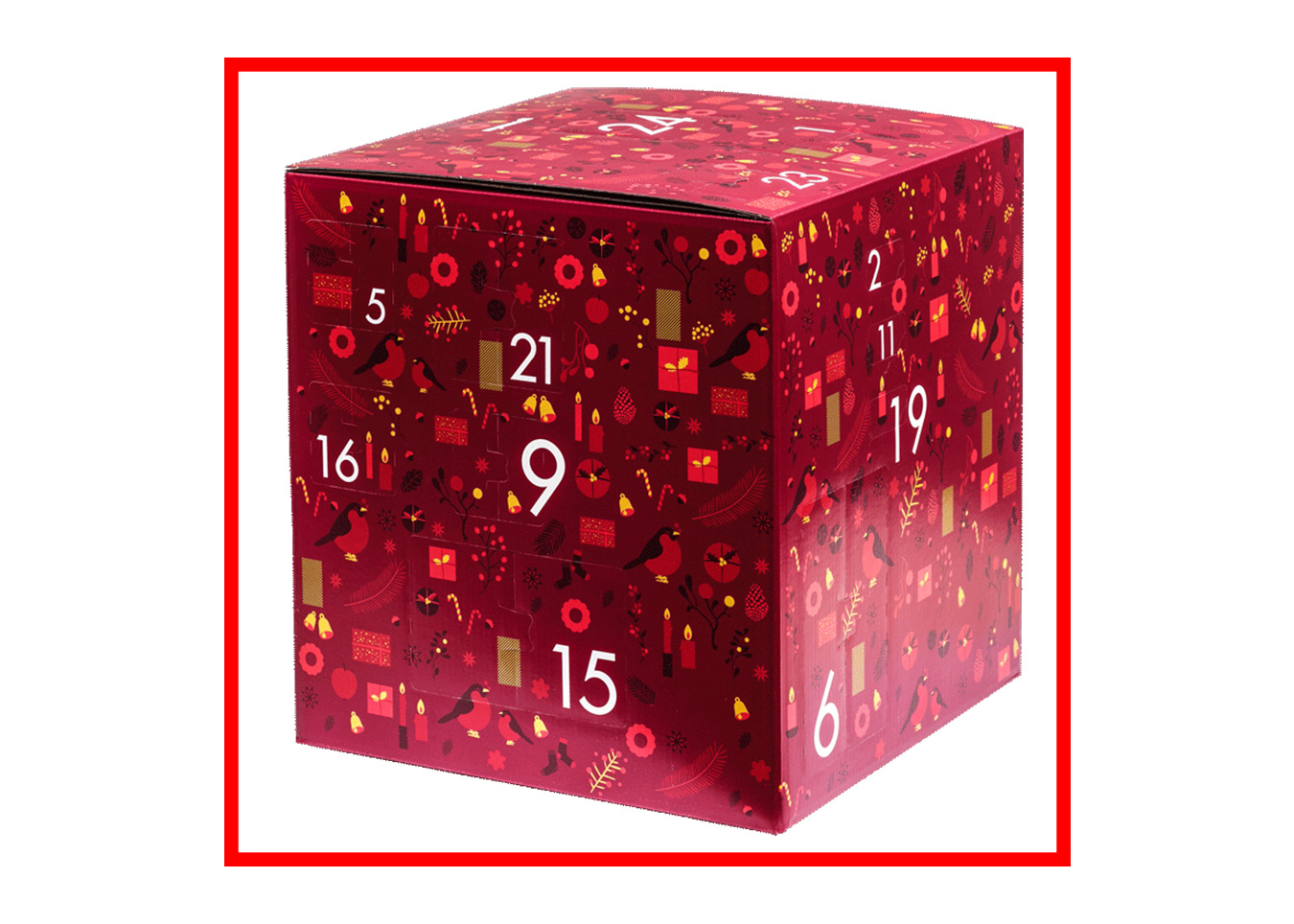 Dank des Adventskalenders von MyMuesli wird jeder Morgen im Dezember mit einem neuen Frühstück versüßt. Freut euch auf leckeres Bio-Müsli, Porridge (auch in unseren limitierten Wintersorten), Müsliriegel, duftenden Bio-Blatttee und mehr!
Preis: ca. 129,90 €
Diptyque: 24 Geschenke Deluxe

Die Produkte von Diptyque tauchen auf allen Kosmetik-Liebhaber X-Mas-Wunschlisten auf. Jetzt können sie dank des Adventskalenders, erhältlich bei Niche Beauty, 24 dieser Produkte von der Liste streichen, denn sie liegen schon vor Heiligabend unter dem Tannenbaum. Von Kerzen bis hin zu Parfüms ist alles dabei – ein wahr gewordenes Weihnachtsmärchen!
Preis: ca. 350 €
Foodist: … immer eine gute Idee – und schmeckt hiermit noch besser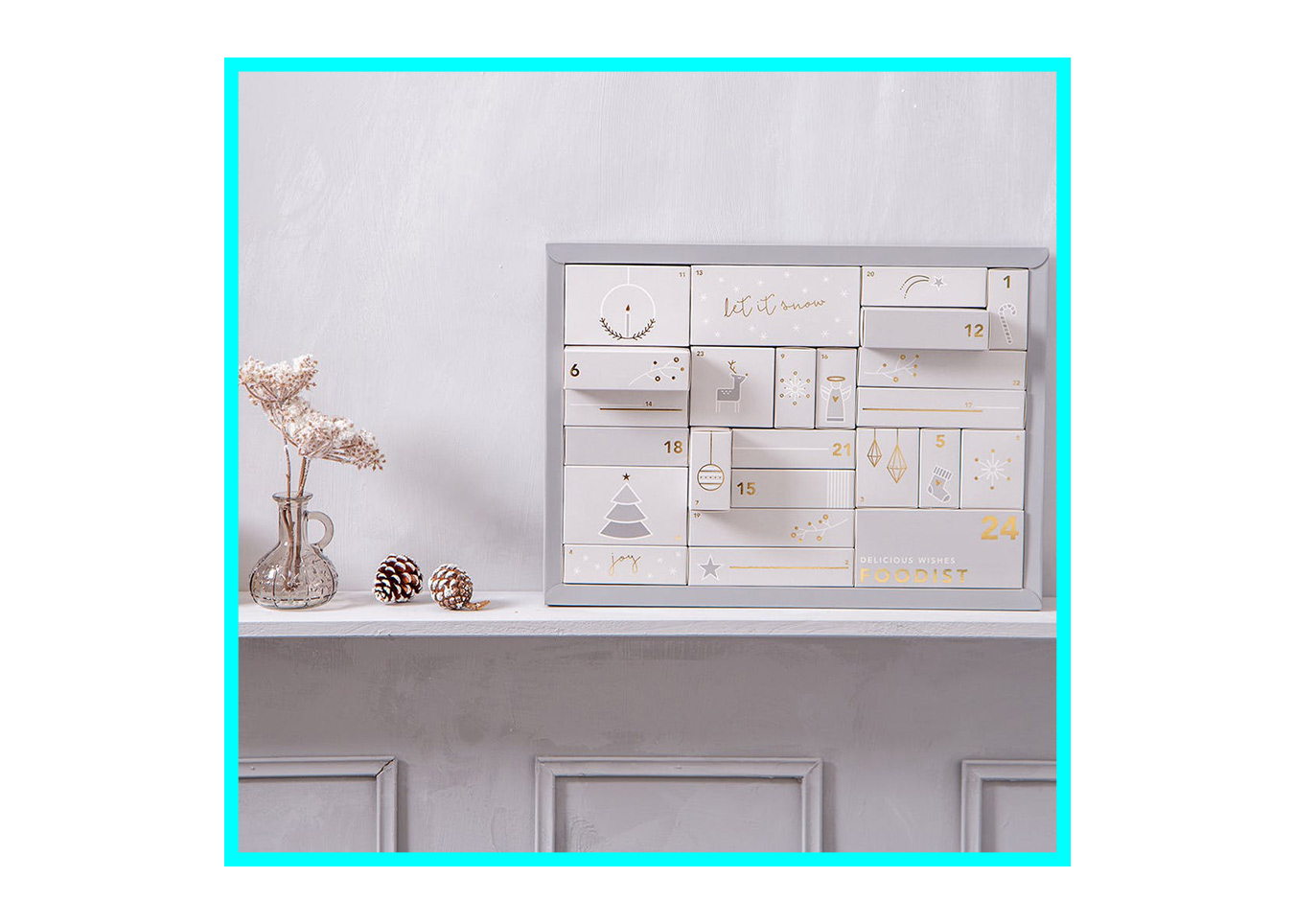 Der "Premium Gourmet Adventskalender" von Foodist ist – wie der Name schon sagt – "voll premium"! Enthalten sind Produkte von hochwertigen Manufakturen aus ganz Europa zum Kochen, Verfeinern und Schlemmen. Außerdem mit dabei: ein Booklet mit Anregungen für Rezepte, Deko und Geschenke, um uns die lange Wartezeit bis Heiligabend nicht nur kulinarisch, sondern auch noch praktisch zu verschönern.
Preis: ca. 69,90 €
Zauber der Gewürze: Expecto Pawürzum (beschwört die besten Gewürze hervor)

Wir läuten hiermit offiziell den "Cooking December" ein! Und wie wir alle wissen, schmeckt jedes Gericht schlichtweg langweilig ohne die richtigen Gewürze. Mit dem Adventskalender von Zauber der Gewürze wird jede eurer Mahlzeiten zum echten Gaumenschmaus – und einem kleinem Experiment. Denn er enthält nicht nur die Standard-Gewürze – nein, nein – sondern echte Exoten! Verraten wir am besten nicht zu viel, denn ihr sollt euch ja 24 Tage lang überraschen lassen.
Preis: 39,90 €
Drinks by the Dram: 24 unterschiedliche Whiskysorten probieren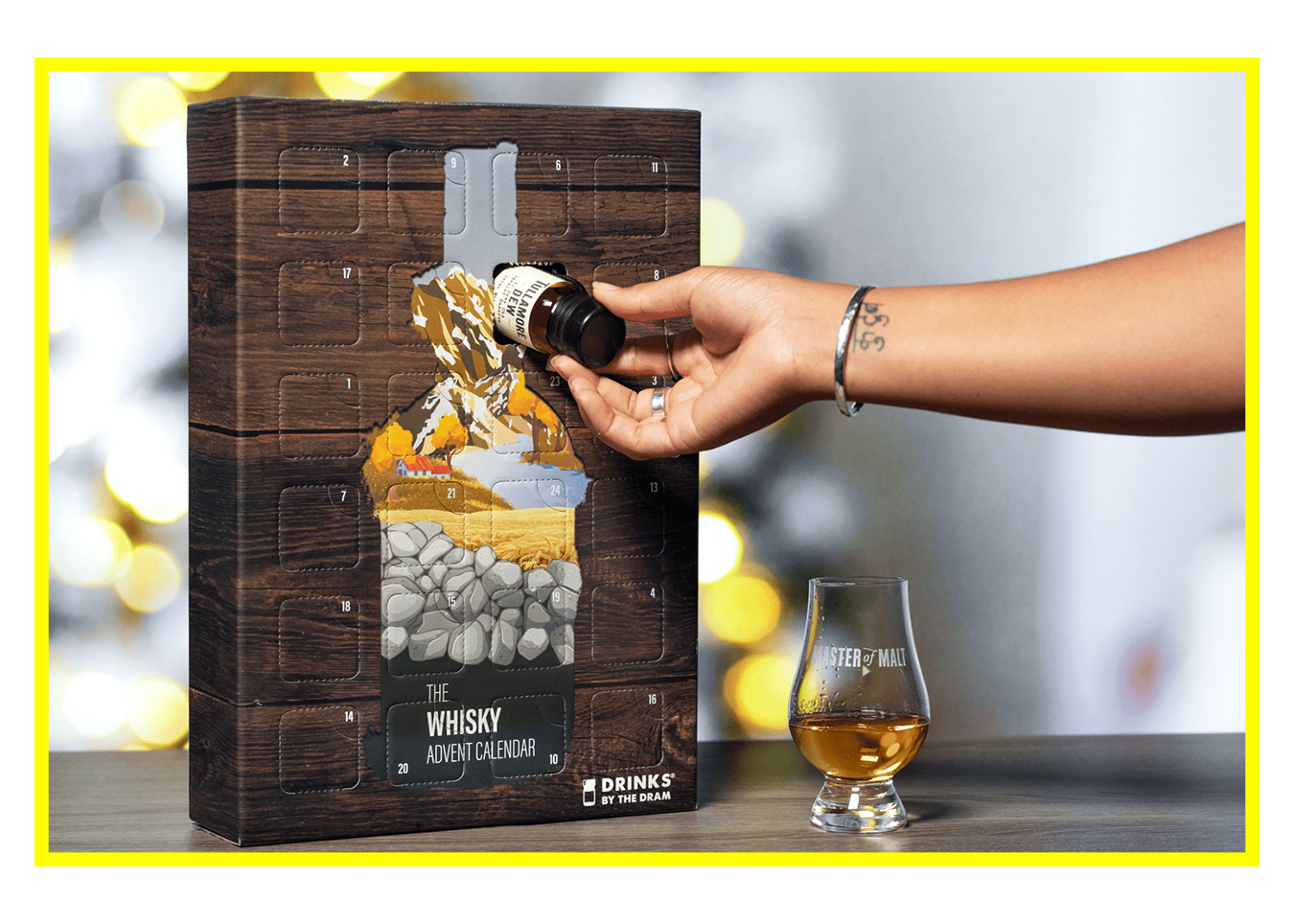 Ho, ho, ho(ly) Whisky! Der Whisky Adventskalender von Drinks by the Dram verspricht echten Genuss für Alkohol-Liebhaber (selbstverständlich erst ab 18 Jahren). Der Countdown bis Heiligabend wird auch den Ungeduldigsten mit diesen 24 verschiedenen Drinksorten von 21 Brennereien aus 5 Ländern gar nicht mehr so schwer fallen.
Preis: ca. 115 €
Alle Fotos: PR
Mehr Vorweihnachts-Vergnügen gibt's hier:
Hot Christmas: Die perfekte Lingerie für die Feiertage
Friyay Tunes X-Mas-Edition: Die Weihnachtssongs unserer liebsten Popstars
Coming For Christmas: Ein neues Album von Sia