Coats to Love: Die Suzani-Mäntel von Zazi Vintage
Unser Girl We Heart Jeanne de Kroon liefert mit den Suzani-Coats von Zazi Vintage coole Wintermäntel, die weibliche Unabhängigkeit fördern und Schulbildung ermöglichen. Und in den Kleiderschrank der Promis haben sie es auch geschafft!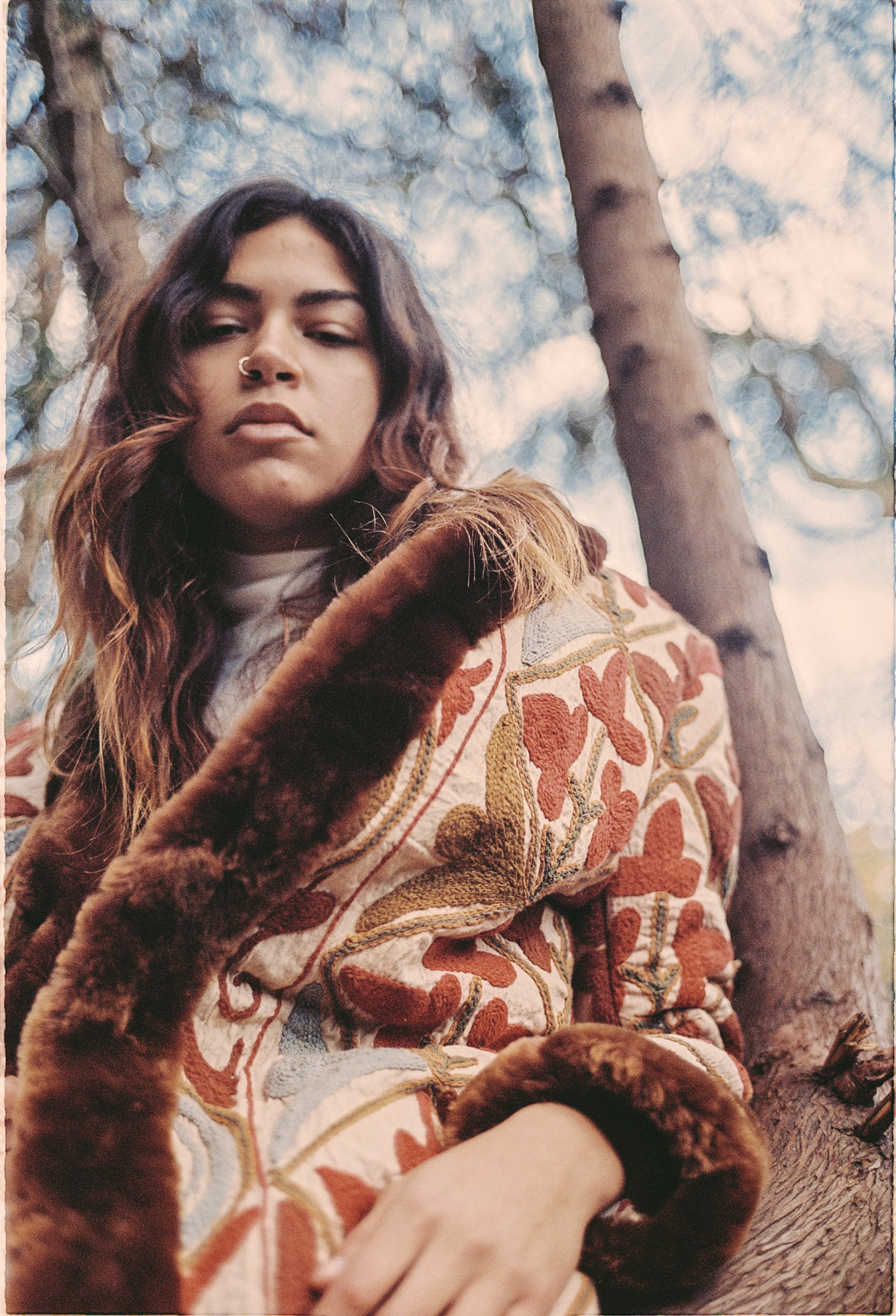 Was verbindet ihr mit Tadschikistan? Sicherlich keine Fashion-Themen. Wie viel wissen wir eigentlich über die tadschikische Kultur? Vermutlich wenig. Dank der neuen Wintermäntel-Kollektion von Zazi Vintage haben wir nun aber die Möglichkeit, in das Mode-Potential der Nation einzutauchen. Die Stickereien der neuen "Suzani"-Kollektion zeigen traditionelle tadschikische Motive – und hinter den Mänteln steckt auch noch ein guter Vorsatz.
Das Berliner Label Zazi Vintage wurde von Jeanne de Kroon, Girl We Heart in unser Ausgabe No.1, ins Leben gerufen. Seit der Gründung arbeitet sie mit ihrem Team daran, ethische Grundsätze zu verfolgen, Female Empowerment zu stärken und die Mode-Zukunft auf eine bessere Schiene zu bringen. So auch bei dieser Kollektion: Das "Suzani Chapter" ist inspiriert von Afghanistan, den ländlichen Wüsten Indiens – und eben Tadschikistan. Und nicht nur die zentralasiatischen Stickereien werden verarbeitet, auch mongolische Decken finden ihren Weg in die Outerwear.
Produziert werden die Designs in Kooperation mit den Saheli Women des Insitute of Philantrophy and Humanitarian Development in Indien. Das Institut arbeitet als NGO daran, die Unabhängigkeit von Frauen zu fördern und von Unterdrückung in Armut zu befreien. Deshalb ermöglicht der Erlös eines einzelnen Mantels bereits ein komplettes Jahr Schulbildung für Mädchen in Indien. Charity bleibt hierbei aber nicht unpersönlich: Damit Kundinnen wissen, wen sie hier eigentlich unterstützen, wird jeder Mantel für nach einem einheimischen Mädchen benannt. Ein einfacher Klamotten-Kauf wird somit zum ersten Schritt in eine Zukunft mit besseren Chancen.
Und fast hätten wir vergessen, dass die Mäntel bei all der positiven Background-Story auch noch ziemlich cool aussehen. Stickereien, Fell-Ärmel und -Krägen bringen kuscheligen Vintage-Charakter, während moderne Schnitte für den Übertrag in die Gegenwart sorgen. Übrigens: Ein paar Topmodels sollen auch bereits ein Teil der Kollekton in ihrem Kleiderschrank haben. Wir können's verstehen. Und sind ziemlich neidisch.