Ride in The Snow: Die CÎROC Bloggereise nach Lech
CÎROC Vodka hat sich ein paar der angesagtesten Influencer geschnappt und ins Winter Wonderland entführt – hier seht ihr den Film und die besten Pics!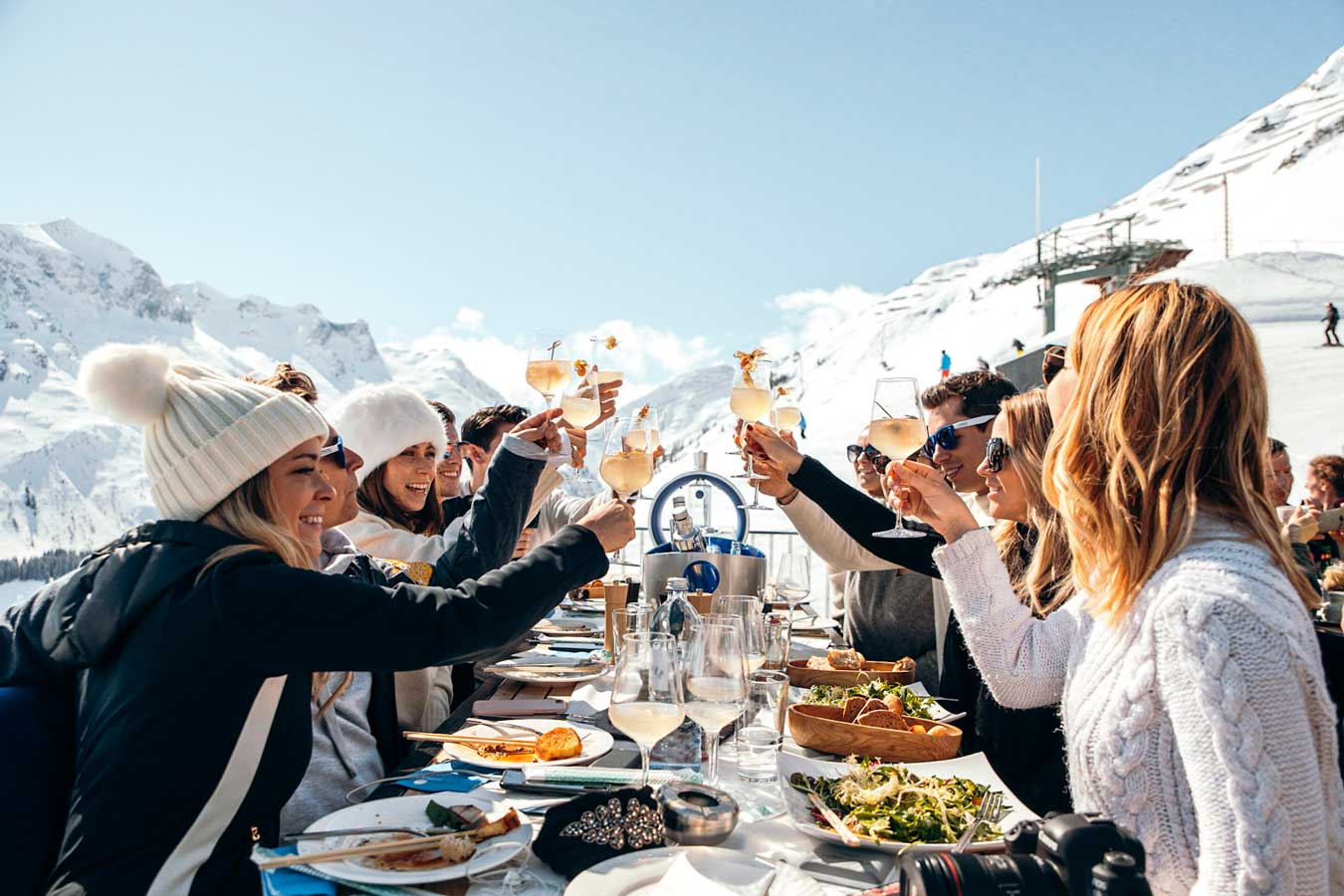 Fette Schneekulisse, scharfe Gletscherkanten, leuchtendes Weiß, dazu ein paar Drinks, Lunch auf der Schlegelkopf Alm, Kutschfahrt und der obligatorische Flug mit dem Heli – Life could be worse. Ungefähr so muss es einer Handvoll internationaler Influencer und Blogger Mitte März beim exklusiven Trip ins verschneite österreichische Lech gegangen sein. Dort hat CÎROC Vodka für seine Gäste groß aufgefahren: In der Lounge konnten unsere Berlin Fashion Favs Marina Hoermanseder und Dawid Tomaszewski mit den Influencern Vicky Heiler, Linda Mutschlechner aka Lindarella und Christina Bischof sowie ihren Kollegen  Dennis Van Peel und Matthias Geerts aus Belgien und Valentin Lucas aus Frankreich mit kühlen Drinks vor Berg-Background anstoßen.
Wer aber glaubt, so eine Berg-Expedition bestünde nur aus Chillen im Schnee, liegt falsch: Neben Pferdekutsche und Helikopter waren Skidoo, Schlitten und Snowbaords die Transportmittel der Wahl und haben die ein oder andere rasante Abfahrt gefördert. Ganz nach dem Motto: Take a slide 😉 Und wer sich so verausgabt, darf sich am Ende natürlich auch ein bisschen selbst feiern (#celebrateyourself!). Da wird die Party im Zürser Vernissage Club ganz von allein zum perfekten Abschluss – denn wenn so einen spontanen Trip mit dem Motto "Cheers" anfängt, soll er auch gerne damit enden. Im passenden Video und unserer Bildergalerie bekommt ihr hier jetzt noch mehr Impressions – wir gucken mal neidisch zu.