Eine Hommage an Zwillinge, das kleine Psychopathen-Sternzeichen
Vergesst Skorpione – Zwillinge sind die wahren astrologischen Wild Cards.
Text: Kristin Iversen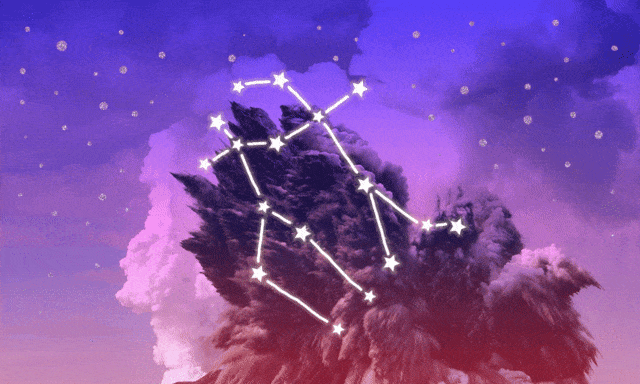 Man muss sich nicht gut in der Astrologie auskennen, um zu wissen, dass Skorpione einen an der Waffel haben. Manche meinen sogar, dass es verboten werden sollte, Skorpion zu sein. Ich habe nicht vor, diese Wahrheit anzufechten, denn immer, wenn ich versuche, an einen Skorpion zu denken, der kein verschlagenes Genie ist (wie etwa meine 96-jährige Großmutter), wird mir wieder klar, dass Skorpione wirklich alle teuflisch sind (da ist diese Art, wie meine Großmutter lacht und mich gnadenlos immer wieder beim "Mensch ärgere dich nicht" rauswirft). Doch wie übel Skorpione auch sein mögen: Es gibt da noch ein anderes Sternzeichen, das tatsächlich für die meisten Probleme in dieser Welt verantwortlich gemacht werden kann, und schnallt euch an, Leute, denn wir sind gerade in dieses Zeichen eingetreten. Ich meine natürlich Zwillinge, die kleinen Psychopathen unter den Sternzeichen.
Die Sache mit den Zwillingen ist, dass sie sich zu 100 Prozent für besser als alle anderen halten – und das große Problem ist: Es ist meistens auch wahr. Ich zähle mal ein paar berühmte Zwillinge auf: Marilyn Monroe, Angelina Jolie, Kanye West, Morgan Freeman, John F. Kennedy, Natalie Portman, Tupac Shakur, Nicole Kidman, Naomi Campbell, Prince, Che Guevara, Beyoncés Zwillinge. Ist jemand auf der Liste, der nicht besser als ihr ist? Alle sind besser als ihr. Das einzig Überraschende ist, dass Muhammed Ali nicht drauf ist – aber sein Aszendent muss Zwillinge sein, ansonsten würde Astrologie keinen Sinn machen.
Die Zwillinge auf meiner Liste haben noch etwas anderes gemeinsam: Sie sind nicht nur berühmt, sie sind Ikonen. Ein Zwilling ist die Art von Person, die kultische Verehrung hervorruft. Ein Zwilling ist die Art von Person, deren Worte noch Jahrzehnte nach ihrem Tod von aller Welt zitiert werden. Ein Zwilling ist die Art von Person, deren Anziehungskraft so stark ist, dass ihr sogar Worte zugeschrieben werden, die sie niemals gesagt hat – nur, weil diese Worte noch mächtiger wirken, wenn man sie mit einem Zwilling in Verbindung bringt. Ein Zwilling ist jemand, von dem jeder einzelne Schritt, jede Geste, dokumentiert wird, um zu zeigen, dass das Leben doch lebenswert ist. Zwillinge sind der Beweis dafür, dass die Menschheit gut, aber auch furchtbar ist. Zwillinge sind keine Krabben, Ziegen oder Waagen, sondern eines der wenigen Sternzeichen, das von Menschen dargestellt wird, und da die anderen beiden ein Zentaur und eine Jungfrau sind, ist es kein Zufall, dass Zwillinge als das menschlichste unter den Tierkreiszeichen gilt. Und Menschen können gut und schrecklich sein, also ist es nur logisch, dass Zwillinge genau das auch sind.
Zwillinge sind meist allgemein sehr gutaussehend, was ja auch schön ist, aber wenn man einen Zwilling an seinem Äußeren erkennen möchte, muss man eigentlich nur auf Mund und Hände achten. Sie sind die besonderen Kennzeichen von Zwillingen, da es die körperlichen Attribute der Kommunikation sind – und Zwillinge wollen die ganze Zeit kommunizieren. Das ist genau ihr Ding. Aber was versuchen sie, uns zu sagen? Dass sie besser sind als ihr, und dass ihr wahrscheinlich besser macht, was sie euch sagen, wenn ihr sie nicht langweilen wollt.
Aber was immer ihr auch macht: Ihr werdet sie irgendwann langweilen. Sie können nichts dafür, es wird einfach passieren. Und ihr könnt auch nicht wirklich etwas dafür. Zwillinge langweilt nach einer gewissen Zeit alles. Sogar Brad Pitt. Pitt kann nichts dafür, dass er nur ein niedliches Schützen-Hündchen ist. Und Jolie kann nichts dafür, dass sie gern Blut trinkt. Das ist einfach der Lauf der Dinge.
Wenn Zwillinge eine Blume wären, wäre es offensichtlich die Rose. Gibt es was Offensichtlicheres? Was haben Rosen und Zwillinge gemeinsam? Genau: Man kann beide nicht ignorieren, sie sind zu offensichtlich. Man könnte sagen, dass beide eine "berauschende Kopfnote" haben. "Kopfnote"? Was für ein beschissenes Wort, um einen Zwilling zu beschreiben, der doch immer in seinem Kopf lebt! Wenn ein Zwilling ein Songtext wäre, wäre es Fiona Apples "Paper Bag", und zwar die Stelle, an der sie singt: "He said/ 'It's all in your head,' and I said, 'So's everything'/ But he didn't get it" ["Er sagte/ 'Es ist alles in deinem Kopf', und ich sagte 'Wie alles'/ Doch er kapierte es nicht"]. Zwillinge haben es kapiert. Alles ist in ihrem Kopf, und ihre Köpfe können so ziemlich alles erreichen. Wenn es im Kopf eines Zwillings ist, kann man sicher sein, dass es sich auch bewahrheiten wird.
Man könnte meinen, dass diese Menschen, die so sehr in ihrem eigenen Kopf leben, etwas intuitiver und empathischer wären, oder nicht? Riesenfehler. Zwillinge sind viel zu sehr damit beschäftigt, was in ihrem eigenen Kopf vorgeht, als das sie sich auch nur das kleinste Bisschen Interesse dafür aufbringen könnten, was in eurem vor sich geht. Und das macht sie zu Psychopathen. Sie streiten sich über jede Kleinigkeit und hören verdammt noch mal nie auf, weil sie immer sicher sind, recht zu haben; es gibt keine andere Möglichkeit, denn wenn es in ihrem Kopf ist, muss es wahr sein. Für einen Zwilling geht es immer nur darum, Probleme zu lösen und dann weiterzuziehen. Was das mit euch zu tun hat? Ich sag' euch, was das mit euch zu tun hat: Für einen Zwilling seid ihr nur ein weiteres Problem.
Aber zurück zu den Rosen. Die Sache mit der "berauschenden Kopfnote" ist die, dass euch auch ein Zwilling mit seinem Duft, seiner natürlichen Attraktivität berauschen wird, mit seiner Weichheit, die seine Dornen versteckt. Und dann wird er euch bluten lassen.
Wenn der Zwilling ein Tier wäre, wäre er eine Katze, denn wie eine Katze ist auch der Zwilling stets auf schönste Art gelangweilt. Ein Zwilling wäre zufrieden damit, den ganzen Tag herumzuliegen, sich zu lecken und das Haus nur zu verlassen, um aus Spaß zu töten. Ein Zwilling könnte auch ein Vogel sein, aber kein Singvogel, sondern ein Raubvogel. Wenn ein Tier Zwilling ist, muss es Krallen haben.
Wenn der Zwilling ein Material wäre, wäre es Wildleder, denn Wildleder zu pflegen ist eine verdammte Heidenarbeit.
Wenn der Zwilling eine Wetterlage wäre, wäre er ein Gewitter an einem superheißen Tag, so ein Tag, an dem der Himmel schwefelgelb ist und man Kiemen bräuchte, um zu atmen.
Wenn der Zwilling eine Farbe wäre, wäre es Silber, und wenn er ein Element wäre, wäre es Quecksilber. Und wenn ihr nicht kapiert, warum, kann ich euch auch nicht helfen.
Wenn der Zwilling eine Figur in Game of Thrones wäre, wäre er ein Targaryen, genauer: er wäre alle Targaryens, sowohl die verrückten als auch die messianischen. Wahrscheinlich wäre er als allererstes aber Daenerys, denn sie wurde zum Herrschen geboren und würde niemals Ratschläge von irgendwem annehmen. Glücklicherweise liegt sie damit meistens richtig.
Wenn der Zwilling ein Parfum wäre, wäre er dieses neue, das nach Shiso-Blättern duftet und nach Sex bei einem Unwetter im Wald. Und einem Zwilling wäre es sogar egal, dass Gwyneth Paltrow das Parfum gemacht hat, denn Zwillinge wissen: Wenn sie etwas mögen, ist es das auch wert.
Wenn der Zwilling ein Song wäre, wäre es einer von Lana Del Rey, und zwar "Freak". Lana Del Rey, denkt ihr jetzt, die MUSS Zwillinge sein. Tja, richtig und falsch, da sie am Wendepunkt Zwillinge-Krebs geboren wurde, und diese Mischung ist ein völlig anderes Problem, für das wir jetzt nicht die Zeit haben. (Kleiner Scherz, ich werde gleich darauf zurückkommen.)
Vielleicht denkt ihr jetzt: Wow, Zwillinge sind ja gar nicht so schlimm. Sie hören sich eher cool an. Tja, richtig und falsch, denn viele Zwillinge sind gar nicht so schlimm und viele Zwilling sind eher cool. Woher ich das weiß? Weil ich ein Zwilling bin.
Erstens: Natürlich bin ich einer. Glaubt ihr wirklich, dass irgendein anderes Sternzeichen sich so leidenschaftlich darüber auslassen würde, was für Psychopathen Zwillinge sind? Aber auch nicht irgendwelche dahergelaufenen Psychopathen, sondern sehr begehrenswerte, die menschliche Entsprechung zu weichem, wunderschönen Wildleder? Nein, das würde nur ein Zwilling machen – oder: nein, das würde nur ein am Wendepunkt Zwillinge-Krebs Geborener machen, denn das ist es, was ich bin. (Und bevor ihr fragt: Nein, ich werde niemals über irgendein anderes Sternzeichen als Zwilling schreiben, da mir natürlich alle anderen egal sind. Punkt.)
Eine lustige Sache, die Del Rey und ich gemeinsam haben, ist folgende: Wir beide schaffen es, in Konversationen aller Art fallen zu lassen, dass wir zur Sommersonnenwende, dem "Tag des Erdenrausches" geboren wurden. Wer außer kompletten Psychopathen wie ich und Lana und andere Sommersonnenwendenkinder würde über so etwas reden? Und nur ein Zwillinge-Krebs-Gemisch wie Del Rey würde darüber singen, was für ein Freak sie ist, und wie sie sich hochgeschlafen hat, und dass sie ein "Brooklyn Baby" ist. Könnte irgendwer außer Del Rey mit so etwas durchkommen? Sicher nicht. Der Grund, dass sie damit durchkommen kann, ist die unbestreitbare Tatsache, dass sie auch Krebs ist und dadurch mit ihren Gefühlen in Verbindung steht. Außerdem kann sie auf Knopfdruck weinen. Aber im Geheimen macht es ihr einfach nur Spaß, provokativ und auf aggressive Art gelangweilt zu sein und sterben zu wollen. Sterben zu wollen ist sooo Sommersonnenwendenkind! So, wie Zwillinge eigentlich Psychopathen sind, ist der Sommer eigentlich die Jahreszeit des Todes, der Stagnation, des Rausches, der… Lana Del Rey. Aber auch der Liebe, die jetzt Lanas Ding ist. Das macht der Krebs in ihr, der Teil, der tatsächlich Gefühle hat. Wusstet ihr, dass das astrologische Symbol des Krebses eine horizontale 69 ist? Sie soll die Verbindung zwischen materieller und spiritueller Welt darstellen. Ach so.
Aber zurück zu den Zwillingen, denn es gibt jemanden, über den wir hier reden sollten: Er nennt sich Donald Trump und ist so dermaßen ein Zwilling, dass fast schon wieder keiner mehr ist – obwohl er der zwillinghafteste Zwilling aller Zeiten ist. Erinnert ihr euch noch daran, was ich über die schönen Hände und Münder von Zwillingen gesagt habe? Tut mir wirklich leid, dass ich euch das antue, aber denkt jetzt einmal an die von Trump. Gänsehaut? Diese körperlichen Eigenschaften von ihm sind zwar bemerkenswert, aber nicht, weil sie so schön sind, sondern grotesk – klein, wurmgleich und grotesk. Und Trump lebt auch komplett in seinem Kopf und kann Dinge – scheinbar unmögliche Dinge! – Wirklichkeit werden lassen, so dass einem plötzlich auffällt: Oh verdammt, das ist ja nur seine Welt, aber wir müssen in ihr leben. Er könnte Leute auf offener Straße erschießen und nichts würde passieren.
Die Sache ist die: Natürlich kann er das, er ist ja ein Zwilling. Donald Trump ist der Ur-Zwilling und Beweis dafür, dass nicht einmal Skorpione (lasst uns an dieser Stelle Hillary Clinton nicht vergessen) der wahren Psychopathie eines Zwillings etwas entgegensetzen können. Ein Zwilling wird seine ganze rhetorische Kraft einsetzen, damit alle ihnen möglichst schnell den Weg freimachen. Es wird zwar immer einige von uns geben, die Zwillingen kein Wort glauben, aber das spielt keine Rolle. Selbst, wenn der Großteil von uns Zwillingen kein Wort glauben würde, würde es keine Rolle spielen, weil sie sich selbst alles glauben. Und so werden sie auch immer ihren Willen bekommen…
…bis sie ihn dann irgendwann nicht mehr bekommen. Denn so ziemlich alle Zwillinge werden irgendwann tief fallen, aus welchen luftigen Höhen auch immer. Das ist der Lauf der Dinge. Ikarus war natürlich auch Zwilling. Und das alles ist auch ganz logisch, denn Hochmut kommt vor dem Fall, und es gibt kein Sternzeichen, das hochmütiger als Zwillinge ist. (Wenn ihr jetzt denkt: Und was ist mit Löwen?, glaubt mir, Löwen sind Waisenkinder gegen Zwillinge.) Ein Zwilling zu sein heißt zu denken, dass man cleverer und schneller als alle anderen ist; dass man auf einer Astralebene und der Sonne näher ist, als jemals ein anderer war oder sein wird; dass man besser als das Feuer ist, weil man das Feuer nährt. Aber irgendwann kommen die Zwillinge im Höhenflug der Sonne zu nah und fallen voller Angst und Panik ins Meer. Das ist das beste, was wir uns erhoffen können: dass Trump fallen und vom riesigen Ozean verschluckt werden wird. (Ob es wohl reiner Zufall ist, dass das Sternzeichen der USA Krebs, die Mutter aller Wasserzeichen, ist? Wahrscheinlich schon.)
Doch nur weil Trump, wie alle Zwillinge im Höhenflug, dazu bestimmt ist, früher oder später zu fallen, heißt das noch lange nicht, dass ihr euch bezüglich Amerikas Zukunft zurücklehnen könnt. Denn wisst ihr, wer noch ein Zwilling ist? Mike Pence.
Glücklicherweise wird unsere Rettung in Form von Beyoncés Zwillingen jetzt jeden Tag erwartet.