Die schönsten Kalender für 2018
Damit 2018 ein richtig gutes Jahr wird!
Redaktion: Anna Weilberg
Es kommt uns wirklich nicht so vor, aber das neue Jahr steht schon in den Startlöchern. Und wir haben einen super Trick, um gut gelaunt und gut organisiert (oder zumindest mit dem Gefühl, richtig gut organisiert zu sein) ins Jahr 2018 zu starten: einen superschönen Kalender!
Egal, ob als kleines Buch zum Mitnehmen, als großer Wandkalender oder als Aufsteller für den Schreibtisch – anstehende Termine, Geburtstage, geplante Urlaube und gute Vorsätze in einem schicken Kalender festzuhalten, sorgt direkt für Vorfreude, Optimismus und das Gefühl, sein Leben voll im Griff zu haben. Und genau das brauchen wir doch zum Jahresstart, oder?
Wir haben uns in den Online-Shops nach schönen Kalendern für 2018 umgesehen. Hier kommen unsere Favoriten:
Und hier noch mehr Kalender für 2018: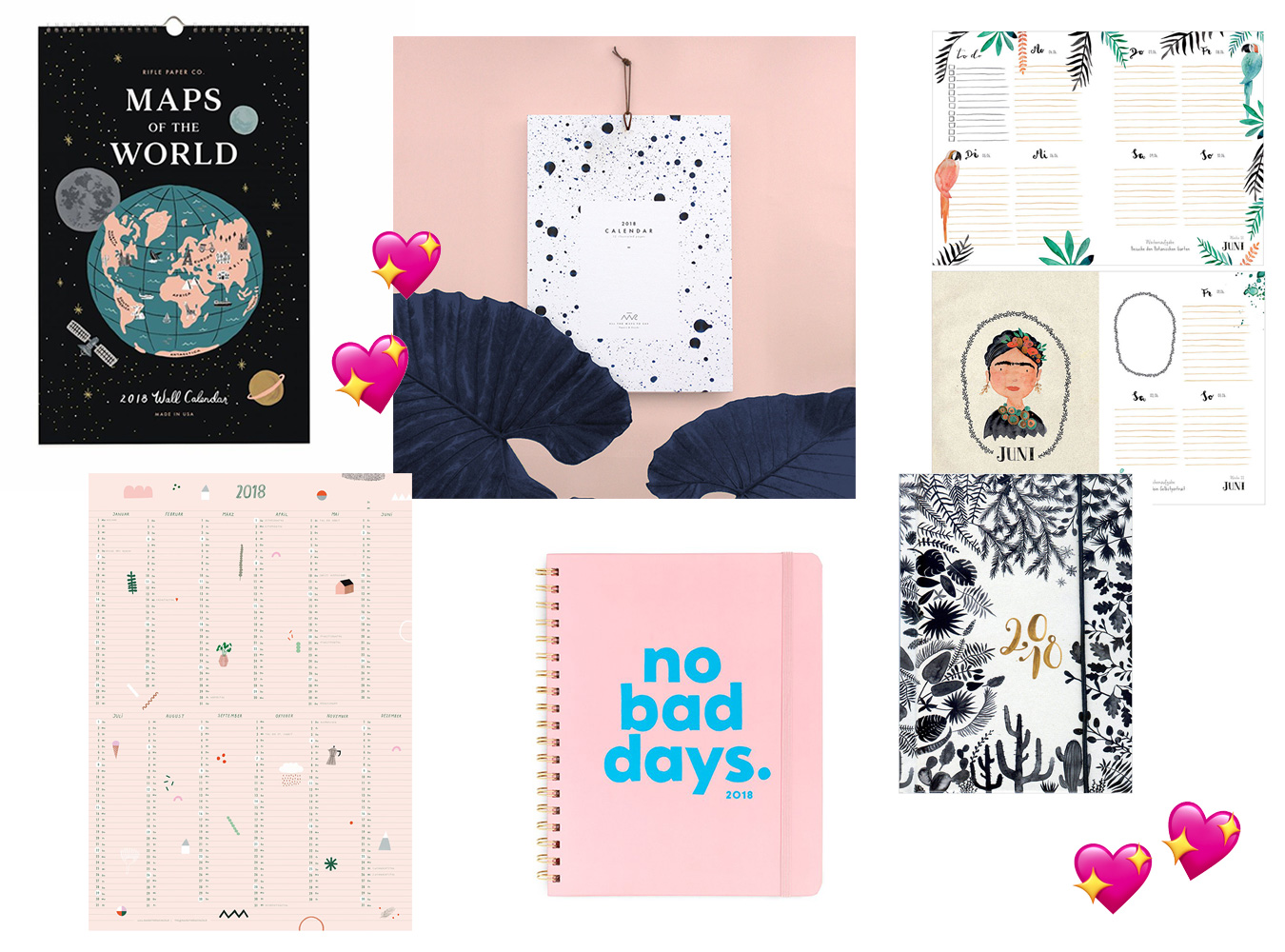 Von links oben nach rechts unten: Wandkalender "Maps of the World", Rifle Paper Co., 29,90 Euro; Wandkalender "Galaxy", All the Ways to Say, 26,90 Euro; Taschenkalender "Wanderlust", JajVerlag!, 16 Euro; "Wandkalender 2018", Anna Katharina Jansen, 15 Euro; "No bad days", ban.do, ca. 17 Euro.