Back To The Future mit Weekday: AW 2017
Wie sieht die Zukunft aus? Weekday gibt eine Vorschau. Ab heute gibt's die Herbst/Winter-Kollektion mit absolutem Zukunftspotential.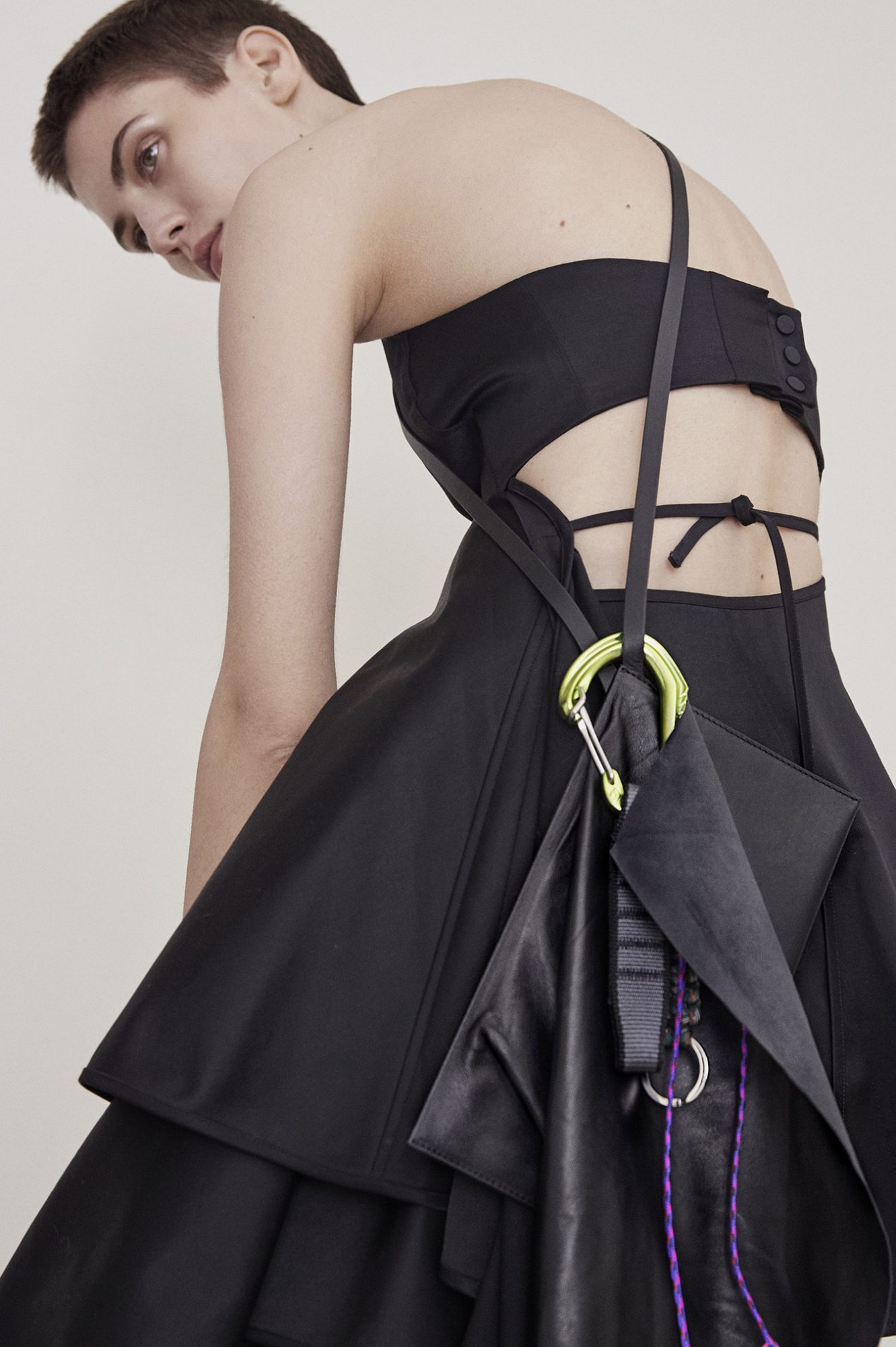 Spätestens seit "Stranger Things" ist Zukunft wieder in. Während in Politik und Gesellschaft die Aussichten auf Morgen vielleicht nicht so rosig sind, darf sich die Mode noch ein bisschen positives Denken erlauben. Weekdays neue Herbst/Winter-Kollektion ist deshalb – ganz bescheiden – eine "optimistische Dystopie".
Für diejenigen, die in Literatur nicht aufgepasst haben: Eine Dystopie ist das Gegenteil der Utopie und beschreibt die Vision einer Zukunft, in der alles so ziemlich daneben geht. Optimistischer Untergang also, wie soll das gehen? Die Kollektion vereine die Vision einer sauberen, strahlenden Zukunft im Kontrast mit den dunklen und Tristen Aussichten, sagt Louise Lasson, Creative Director bei Weekday.
In Kleidung übersetzt bedeutet das eine völlig freie Kombi von Materialien, Bunter Jacquard-Strick mit dunklem Batikmuster zu minimalistischen Stücken, chaotisch, künstlerisch. Für kältere Tage kommen übergroßes Kunst-Lammfell und Bomberjacken dazu, die der Kollektion auch einen ländlichen Spirit verleihen. Inspiriert wurden die Designs schließlich neben dem Sci-Fi-Film "Fantastic Planet" auch von der Landschaftsfotografie des Künstlers Nadav Kander.
Neben Jacquard-Strick zählen auch Leder und Denim zu den großen Stars der Kollektion. Bei den Accessoires (Unisex!) verbinden praktische Add-Ons wie Haken und Seile den futuristischen Style mit Workwear-Look. Schwere Materialien und praktische Accessoires bereiten uns also auf eine schwere Zukunft vor. Für den versprochenen Optimismus sorgen dann aber einzelne Pastellfarben, in der Menswear zum Beispiel in Grün. Das steht ja bekanntlich für Hoffnung. Und davon brauchen wir in der Zukunft ganz viel.
Die Kollektion ist ab heute als Special Edition limitiert in ausgewählten Stores und online erhältlich.