Don't Sleep On This: Die besten alkoholfreien Cocktails
New Year, New Me, No Alcohol: Im Januar legen wir gerne einen trockenen Monat ein. Bei wem das jetzt schon für Frustration sorgt, der sollte sich diese Rezepte anschauen – mit dem leckersten alkoholfreien Schnaps ever.
Text: Irina Grechko // Bilder: Shannon Sturgis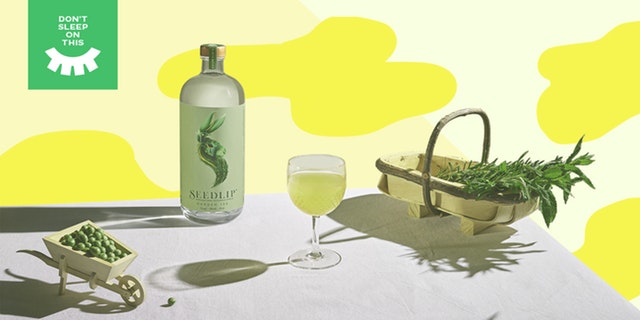 Freunde sollten ihr Insiderwissen immer miteinander teilen, vor allem, wenn es um coole, wichtige Dinge geht. Zum Beispiel, wo man Designerware zu Nicht-Designerpreisen kaufen kann oder welche kleine, noch nicht berühmte Kosmetikmarke den besten Highlighter weit und breit herstellt.
Und da wir unsere Leser wie Freunde betrachten, haben wir eine neue Kategorie geschaffen: Nicht verpassen.
Es fühlt sich gerade so an, als würde uns jeder erzählen, dass er oder sie gerade "einen trockenen Januar" einlegt. Es kommt mir so vor, als sei es nicht allzu lange her, dass Abstinenz im Januar eher selten angewandt wurde, aber derzeit wird es als selbstverständlich hingenommen, wenn jemand sagt, dass er, für eine "wirklich cleane Erfahrung", 30 Tage lang keinen Tropfen anrührt. Ich meine, hey, sogar der Verkäufer im Supermarkt erzählte mir ungefragt, er wolle über Ostern auf Alkohol verzichten.
Ich bin nicht der Typ, der auf etwas verzichtet, was ihm Freude bereitet, weshalb ich bisher nie einen "Drynuary" eingelegt habe. Natürlich habe ich mal nach den Feiertagen weniger Alkohol getrunken und mehr Salate gegessen, aber ich habe meinen Körper nie so sehr verausgabt, dass ich eine Pause einlegen "musste", um mich erholen zu können. Für mich war es deshalb etwas überraschend, dass ich mich letzten Montag im New Yorker Restaurant The Fat Radish wiederfand und ihr neues veganes Menü mit dazu begleitenden alkoholfreien Cocktails bestellte. Das The Fat Radish war lange Zeit eines meiner Lieblingsrestaurants in der Stadt; diesmal jedoch zog mich in erster Linie die Getränkekarte des Restaurants an, die mit dem vielversprechenden "ersten, destillierten und nicht-alkoholischen Schnaps" beworben wurde.
Dieser heißt Seedlip, wird aus Kräutern hergestellt und enthält weder künstliche Inhaltsstoffe noch Zucker. Inspiriert wurde seine Zubereitung aus dem 1651 verfassten Buch "The Art of Distillation" ("Die Kunst der Destillation"). Gründer Ben Branson, der ursprünglich aus der Landwirtschaft kommt, stieß eines Tages auf dieses Buch über die Zubereitung von Heilmitteln auf reiner Kräuterbasis und war fasziniert von der Idee, alkoholfreien Schnaps herzustellen; er wollte die Antwort auf die Frage bieten, die nun der Slogan der Firma ist: "Was trinkt man, wenn man nicht trinkt".
Wenn seine Antwort darauf die Mixturen sind, die ich im The Fat Radish probieren durfte, hat er damit ins Schwarze getroffen. Angefangen mit einem alkoholfreien Negroni ("NOgroni") über einen "No Sin and Tonic" (ein Gin Tonic ohne Gin) bis hin zu einem Espresso-MatiNO, waren alle Cocktails so gut und fein nuanciert gemixt, wie man sie in angesehenen Cocktailbars serviert bekommen würde. Um es mit anderen Worten zu sagen: Ich hätte den fehlenden Alkohol nicht bemerkt. Ich war jedenfalls angetan und konnte nachvollziehen, wieso man einen alkoholfreien Cocktail einem Cocktail vorziehen würde.
Obwohl ihr Seedlip auch pur trinken könnt, wurde er zum Mixen kreiert. Ich würde euch empfehlen, einen solchen Schnaps in einem Cocktail zu trinken, da er etwas dünn ist. Wenn ihr ihn probiert wollt, stehen die Chancen gut, denn verschiedenste Bars haben bereits Seedlip in ihrem Sortiment aufgenommen und Variationen von Seedlip Cocktails zusammengestellt. So könnt ihr zum Beispiel schon im The Dead Rabbit, im Nomad und im Eleven Madison Park in Manhattan wie selbstverständlich bestellen. Ihr könnt ihn euch aber auch nachhause liefern lassen. Rezepte findet ihr auf der offiziellen Website von Seedlip, von einem einfachen Tonic-Drink (der Garden 108 mit Tonic und Eis) über einen Mule (der Spice 94 mit Ingwersaft, Limette, Soda und Eis), bis hin zu komplexeren Kreationen, die ich am Montag im Restaurant probiert habe (die Rezepte dazu findet ihr unten). Erst gestern habe ich mir zum Abendessen einen Garden 108 mit Tonic und einem Spritzer zuckerfreien Cranberry-Saft gemixt.
Obwohl man zunächst glauben könnte, dass dieser alkoholfreie Schnaps für trockene Januare und Nicht-Trinker gedacht ist, war dies überhaupt nicht Bransons Intention: Tatsächlich ermutigt Seedlip seine Konsumenten dazu, am selben Abend sowohl ein Glas Wein oder einen Margarita, als auch einen Seedlip-Cocktail zu trinken. Und das wiederum ist die Art von "trockener Januar", die ich mag.
Den "Seedlip"-Schnaps könnt ihr hier (Spice 94) und hier (Garden 108) bestellen.
"NOgroni"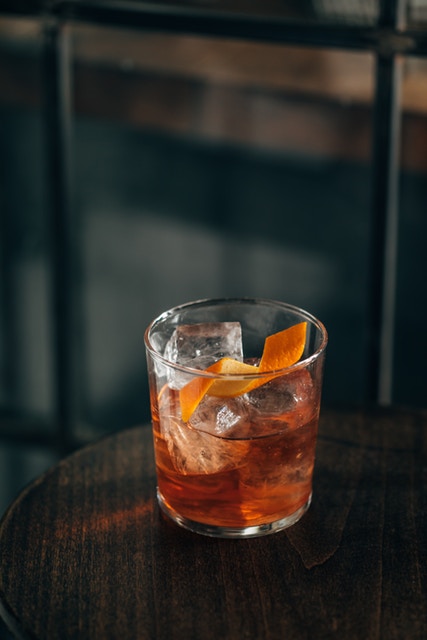 30 ml Seedlip Spice 94
20 ml alkoholfreier Bitteraperitif
20 ml alkoholfreier, süßer Wermut
Orange, zum Garnieren
Zubereitung:
Alle Zutaten in ein klassisches Old -Fashioned-Glas geben, gut umrühren und mit einer Orange garnieren. Für Fragen und Details, mailt bitte an: Nogroniplease@seedlipdrinks.com
"Bienenstock"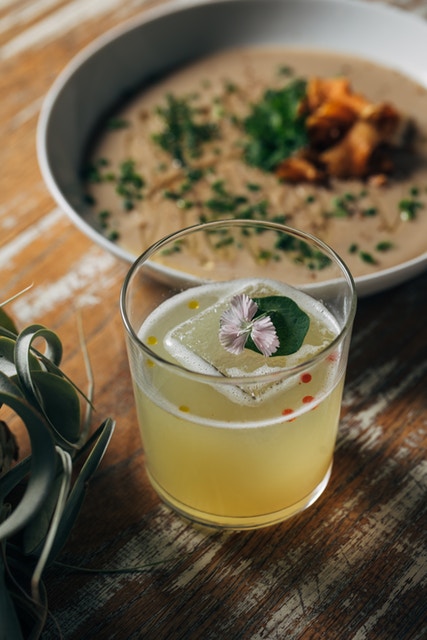 60 ml Seedlip Garden 108
30 ml Honig-Tee-Sirup
15 ml Limettensaft
Eine Prise Salz
4-5 Tropfen Sichuan-Pfefferkernöl
4-5 Tropfen Sesam-Chili-Öl
Optional eine essbare Blume zum Garnieren
Zubereitung:
Gebt die Zutaten in einen Shaker, schüttelt alles gut durch und füllt die Mixtur in ein klassisches Oldfashioned-Glas. Beträufelt den Drink am Ende noch mit ein wenig Pfefferkern- sowie Sesam-Chili-Öl und dekoriert ihn optional mit einer essbaren Blume. (Um Honig-Tee-Sirup zuzubereiten, mischt heißes Wasser, Honig und Tee zu jeweils gleichen Teilen . Lasst die Mischung für mindestens zehn Minuten ziehen.)
"Espresso MartiNO"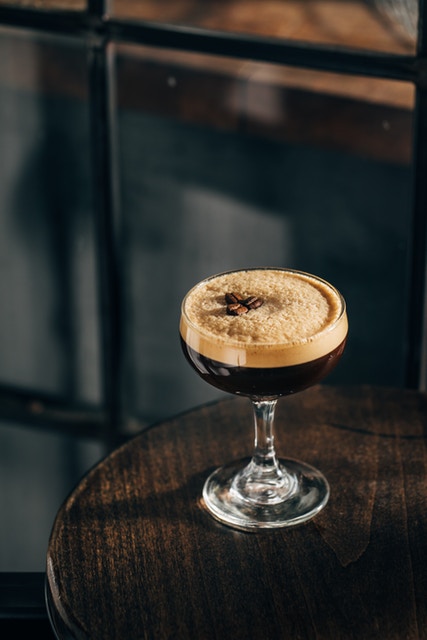 60 ml Seedlip Spice 94
60 ml starker Filterkaffee, kalt
15 ml Zuckersirup
Kaffeebohnen zum Garnieren
Zubereitung:
Gebt die Zutaten in einen Shaker und schüttelt alles gut durch. Gießt die Mixtur durch ein Cocktail-Sieb in ein Martini-Glas und dekoriert den Cocktail mit Kaffeebohnen.