Dieser Online-Shop bringt Style und kulturelle Vielfalt
Der internationale Online-Shop "The Modist" berücksichtigt religiöse Hintergrunde und schlichte Style-Vorlieben, ohne an Trends zu sparen.
Text: Jenna Igneri // Bilder: The Modist via NYLON.com
Während moderate und "sittsame" Mode sicherlich keine neue Idee ist, gab es bis zuletzt nicht viele Fast-Forward-Shopping-Ziele oder überhaupt Einkaufsmöglichkeiten für ihre Trägerinnen. Diese Art von Mode wird am besten mit dem englischen Wort "modest" (bescheiden, "sittsam", zurückhaltend) beschrieben und oft nur als Style derjenigen angesehen, die sich entsprechend ihrer religiösen Überzeugungen kleiden – aber all das soll sich jetzt ändern.
Wenn ihr nach einer wahren Definition dieser Styles sucht, werden euch Ghizlan Guenez und ihre internationale Shopping-Plattform The Modist jedoch keine genaue Antwort geben. Wie Guenez erklärt:
"Wir definieren "Modesty" nicht, weil wir glauben, dass es ein breites Spektrum ist, und verschiedene Frauen sich auf unterschiedlichen Teilen dieses Spektrums wiederfinden. Sicherlich gibt es bei der Definition wichtige Parameter wie die Länge von Ärmeln, Saum und Ausschnitt, aber es geht auch darüber hinaus. Deshalb ist ein tiefgründiges Verständnis unserer Kundin bei der Erstellung des Angebots wichtig. Frauen kleiden sich aus verschiedenen Gründen zurückhaltend und bescheiden; der Glaube ist einer davon, aber sie kleiden sich auch manchmal so, weil sie es als altersgerecht, Arbeitsplatz-relevant oder einfach als schickeren Dresscode empfinden – und die Liste geht weiter. Auch wenn sich der Trend derzeit ändert, werden Frauen, die sich so kleiden, weiterhin diesen Zugang zur Mode bevorzugen."
Und auch große Designerlabels treiben die kulturelle Vielfalt auf dem Laufsteg voran: Vor etwas weniger als zwei Jahren stellte Dolce & Gabbana seine erste Linie mit Hijabs und Abayas (eine Art Überkleid) vor. Uniqlo bringt seit 2015 saisonale Kollektionen mit der muslimischen Designerin Hana Tajima raus, und jüngst haben wir gesehen, wie auch gängige Sportbrands passende Styles in ihr Angebot aufgenommen haben.
Während all dies in einer Branche, die gerade erst beginnt, große Schritte in Richtung Inklusivität und Vielfalt zu unternehmen, ziemlich vielversprechend ist, fragen wir uns trotzdem: Was ist mit der Designer-erfahrenen, luxuriösen aber moderaten Kundin, die ihre Einkäufe an einem Ort erledigen möchte? Was ist mit dem Mädchen, das Laufstegteile tragen möchte, während es an seiner Religion festhält oder lernt, wie man Laufsteginspirationen in seinen persönlichen, moderaten Stil integriert? Hier kommtThe Modist (liefert auch nach Deutschland!) ins Spiel.
 The Modist ist die erste globale Online-Plattform für bescheidene Luxusmode und wurde von Ghizlan Guenez gegründet, nachdem sie eine offensichtliche Lücke im Markt wahrgenommen hatte.
"Ich habe mein Leben lang mit Frauen verbracht, die sich bescheiden kleiden und Mode lieben, seien es Frauen in meiner Familie, Freunde oder Kollegen", sagt sie. "Als jemand, der diese Art der Kleidung bevorzugt, habe ich aus erster Hand erfahren, wie frustrierend und zeitaufwendig es ist, Kleidung zu finden, die sowohl die Funktionalität als auch den modischen Aspekt bietet, also habe ich mich entschieden, eine Lösung für ein Problem zu entwickeln, das ich zu gut verstanden habe".
Bei The Modist und in seinem eigenen Online-Magazin, The Mod, findet ihr eine schillernde Auswahl an Stücken von Labels wie 3.1 Phillip Lim, Marni, Ganni, Christopher Kane und vielen, vielen anderen (über 75 verschiedene Marken, um genau zu sein). In der fachmännisch kuratierten Auswahl werden Dinge wie Säume und Ärmellänge berücksichtig, aber nicht an Drucken, Verzierungen und sonstiger Schneider-Magie gespart. "Letztendlich sind wir eine Marke mit einem Ziel, das darauf ausgerichtet ist, Entscheidungen der Trägerinnen zu stärken und Vielfalt zu fördern", sagt Guenez.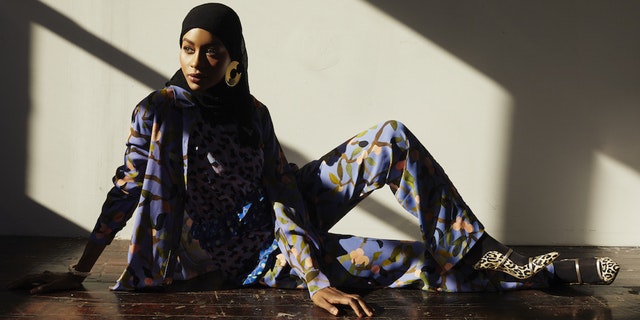 Und ihr Erfolg beweist, dass sie in der heutigen Handelsatmosphäre gebraucht wird. Durch den Versand in über 120 verschiedene Länder, ist The Modist bei Frauen auf der ganzen Welt sehr beliebt geworden. "Unsere Kundin ist vielfältig. Sie ist selbstbewusst, modisch und modern. Sie ist überall auf der Welt zuhause und wählt ihren Dresscode aus einer Vielzahl von Gründen, ob es nun Religion oder nur eine Stilvorliebe ist. Unsere Musen sind auch substanzstarke Frauen, die Wandel vorantreiben und unsere Geschichte verändern." Genau diese Musen sind es, die Guenez und ihr Team auch im Magazin The Mod featuren.
The Modist dient dazu, Frauen aus allen Lebensbereichen mit einer Vielzahl von Stilinteressen zu inspirieren. "Es ist wichtig zu wissen, dass man bei seinem Stil keine Kompromisse eingehen muss", sagt Guenez. "Ich möchte jeden einladen, The Modist nicht nur zum Shoppen zu besuchen, sondern sich von unserem Styling anregen zu lassen, denn letztendlich – ob es nun das Styling vor Ort oder unsere Editorials sind – wird viel davon produziert, um Frauen zu inspirieren".
Hier findet ihr unsere Lieblingsstücke aus dem Frühlingsangebot von The Modist.
Fotos: Tory Rust
Assistenz: Sarah Murray
Styling: Calvy Click
Make-Pp: Sofiia Strykova
Model: Kadija Diawara @ 28 Models
  Kleid von Marc Jacobs, Gürtel von SAFiYAA,  Ohrringe von Arme De L'Amour, Hijab durchgängig: Model's own
Bluse und Hose von Stine Goya, Bluse darunter von Marni, Ohrringe von Arme De L'Amour, Hijab: Model's Own
Kleid von Bouguessa, Hijab: Model's Own
Kleid von Merchant Archive, Kleid darunter von Ganni
Kleid von Merchant Archive (s.o.)
Blazer und Ohrringe von Oscar de la Renta, Top von Ganni
Blazer von Stine Goya, Bluse und Hose von Peter Pilotto, T-Shirt von Ganni
Cardigan von Marco de Vincenzo, Shirt von Re/Done, Hose von Stine Goya, Ohrringe von Oscar de la Renta